Back in 1960, Disneyland only had one treehouse, and it was on Tom Sawyer Island. While you can only see part of the trunk, let's all sit back and appreciate the verisimilitude that was achieved by the Imagineers. I'll give you a few minutes...
...there, now I'm sure you feel relaxed and at peace with the world. The blonde kid is trying like heck to look natural, but he's failing miserably. "Come on Pete, you look like a mannequin! Smile, but don't look at the camera. Why are your arms so stiff? Is your right foot nailed to the ground? Why can't you be cool like Arthur Fonzerelli?". Pete needed a lot of therapy in later years.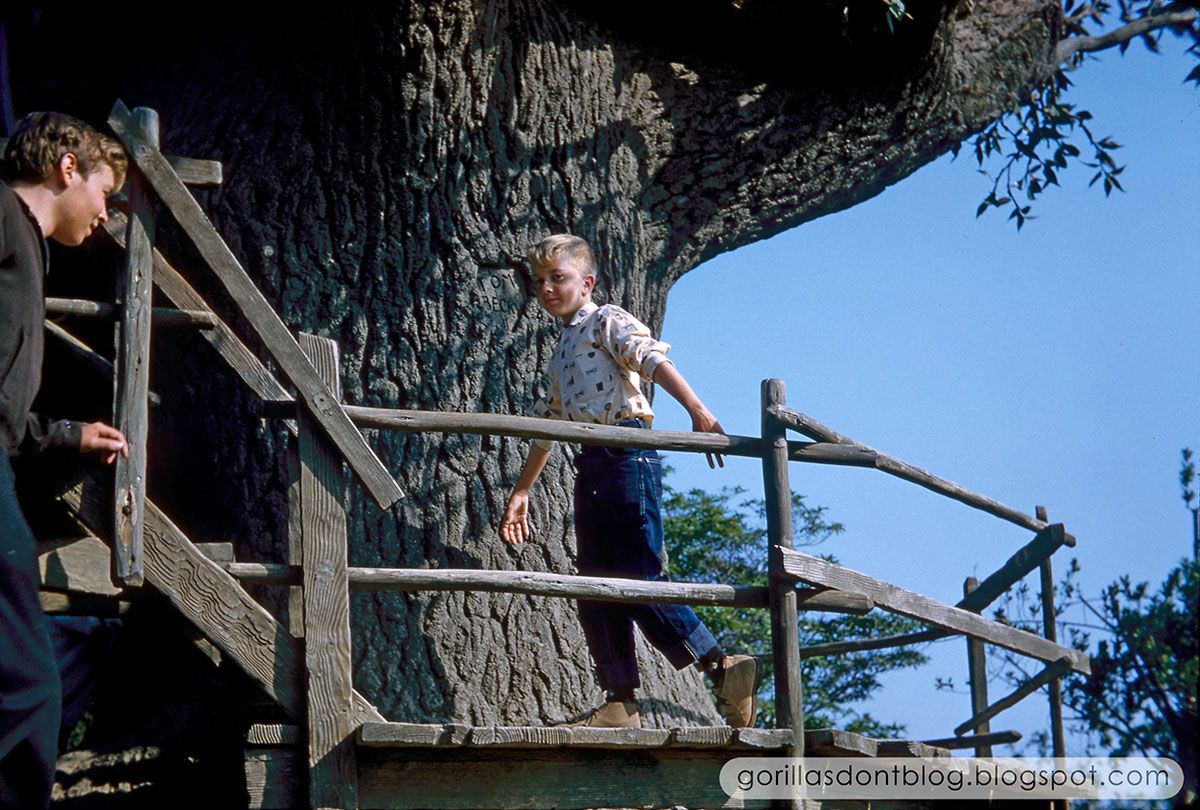 Or maybe he was just trying to pose next to the carved tribute to the love between Tom Sawyer and Becky Thatcher. I like my first theory better.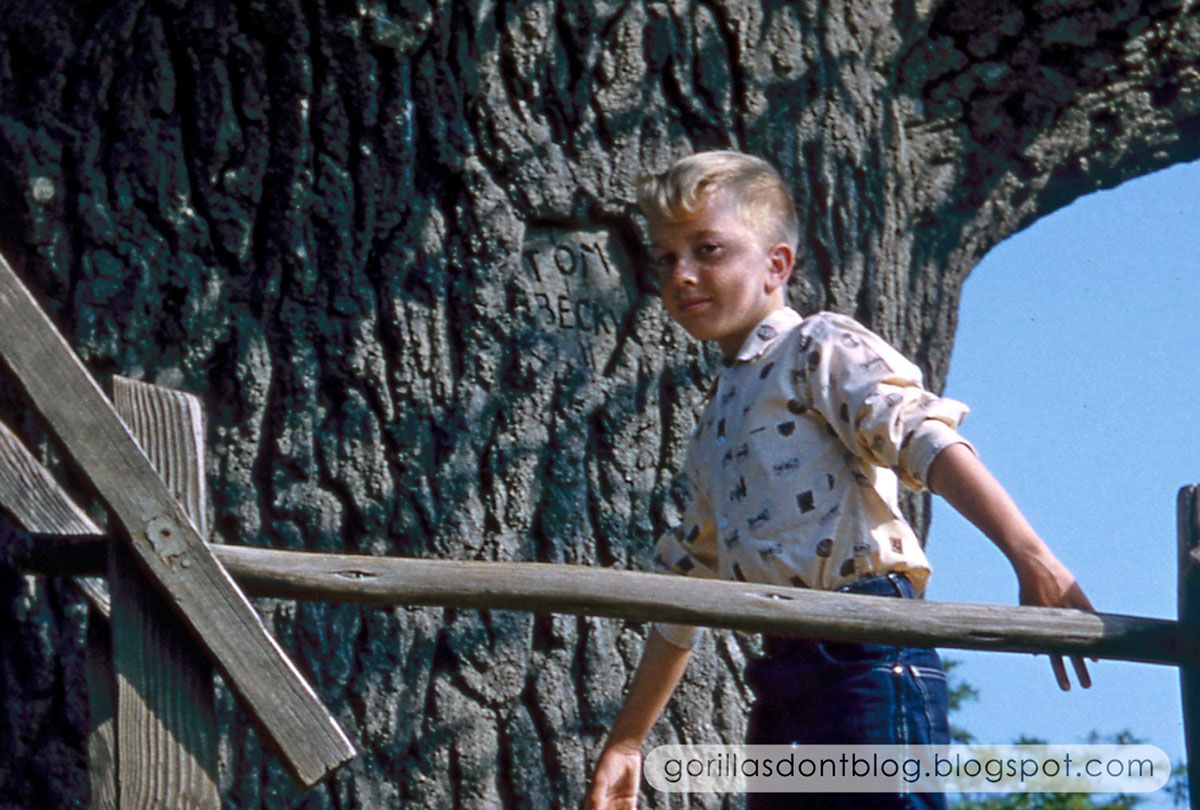 There's that Friendly Indian Village I've heard so much about. And you know what? It does look friendly. Maybe a little TOO friendly. I don't trust anybody who's that friendly. The last time I did I wound up with a garage full of Amway products.