I have a small group of very old color slides, circa 1940. And while the color on them isn't great, good old Photoshop has helped to restore them. There's nothing particularly exciting about either of the images, but it is still fun to get a glimpse of things as they were 75 years ago.
All of the other slides in this batch were taken in Atlantic City (New Jersey), so I am assuming that this one is from there as well - but there's not much to go on. Perhaps that distinctive building in the distance will be a clue for somebody. Anyway, I get a kick out of this trio - those ladies and their hats, one woman proudly wearing her mink coat, the other wearing a stole of, what, sable? Fox? Perhaps they are waiting for a cab, though the streets look so empty, it looks like a Sunday morning.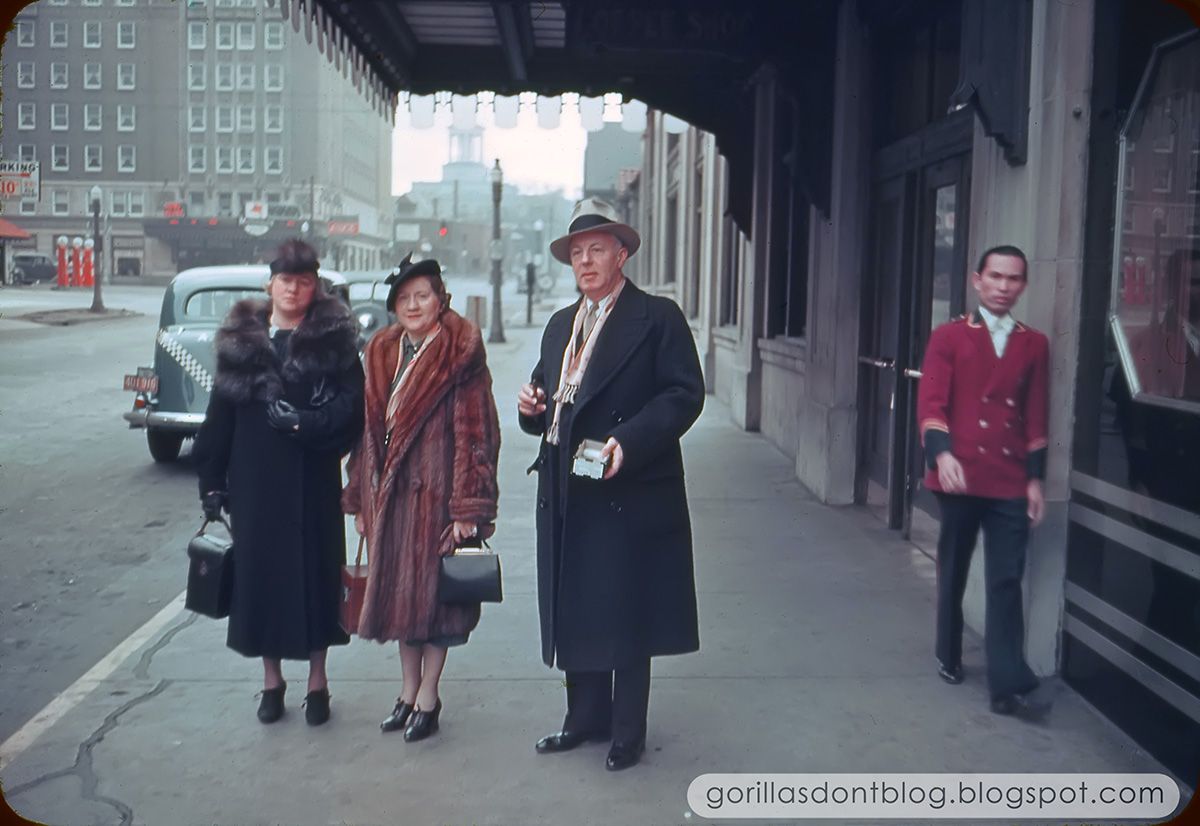 This next one is from the famous Boardwalk, with three happy ladies squinting in the late-afternoon sun. It must be a chilly day - I'll bet that on a warm day this place was packed with visitors!