For today's "Anything Goes Saturday", I am sharing some random photos (for lack of anything better to post). It'll just have to do!
I believe that this first photo is from somewhere in Wisconsin (based on some other images that were with it); It is undated, but probably at least from the early 1950's, if not earlier. I love this sleepy little Texaco station (faced in shiny white subway tiles). Even the gas pumps are cute. Quarts of oil are neatly displayed next to the Coca Cola sign. I'm sure that an attendant in a spotless white uniform would run out to fill 'er up, clean your windshield, and check your tire's pressure.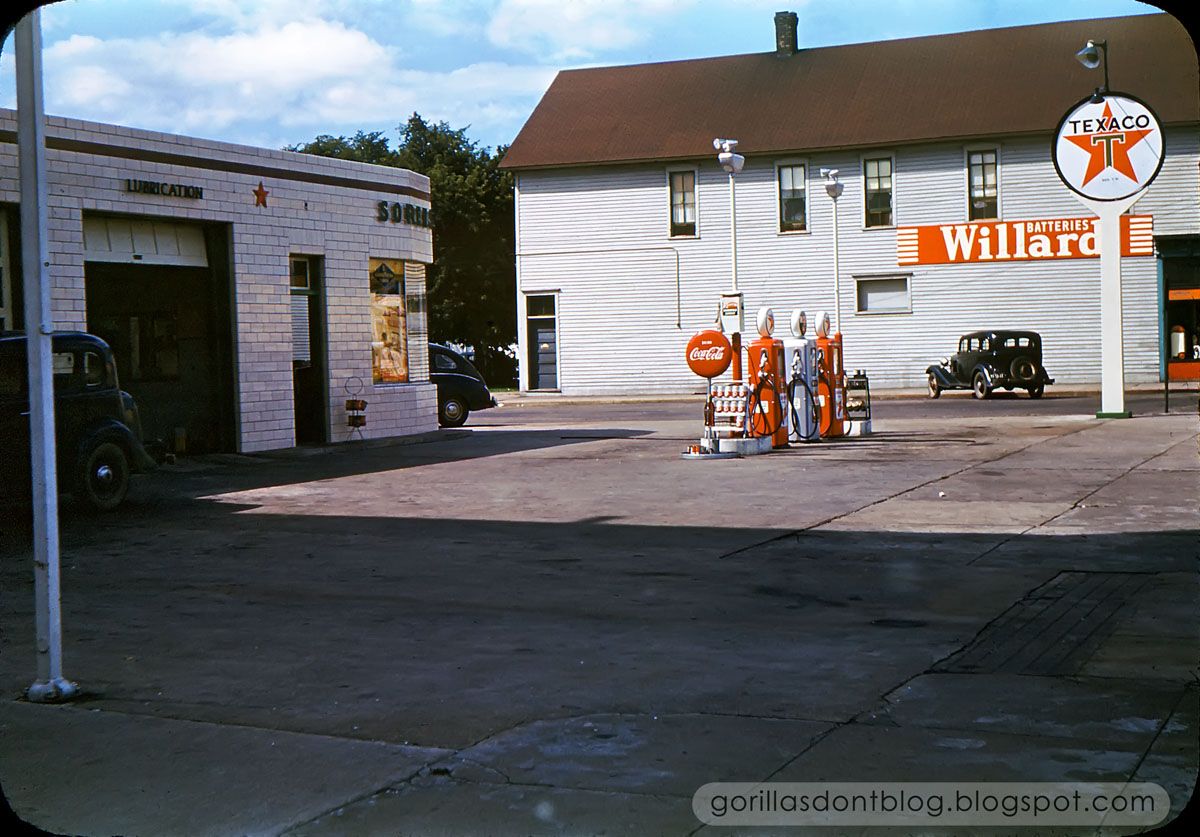 Now we'll head to Miami for an overnight stay at the Desert Inn. It looks so new and clean and "modern". Swimming pools were always a welcome feature during my own childhood vacations, and this large kidney-shaped example makes me miss the smell of chlorine.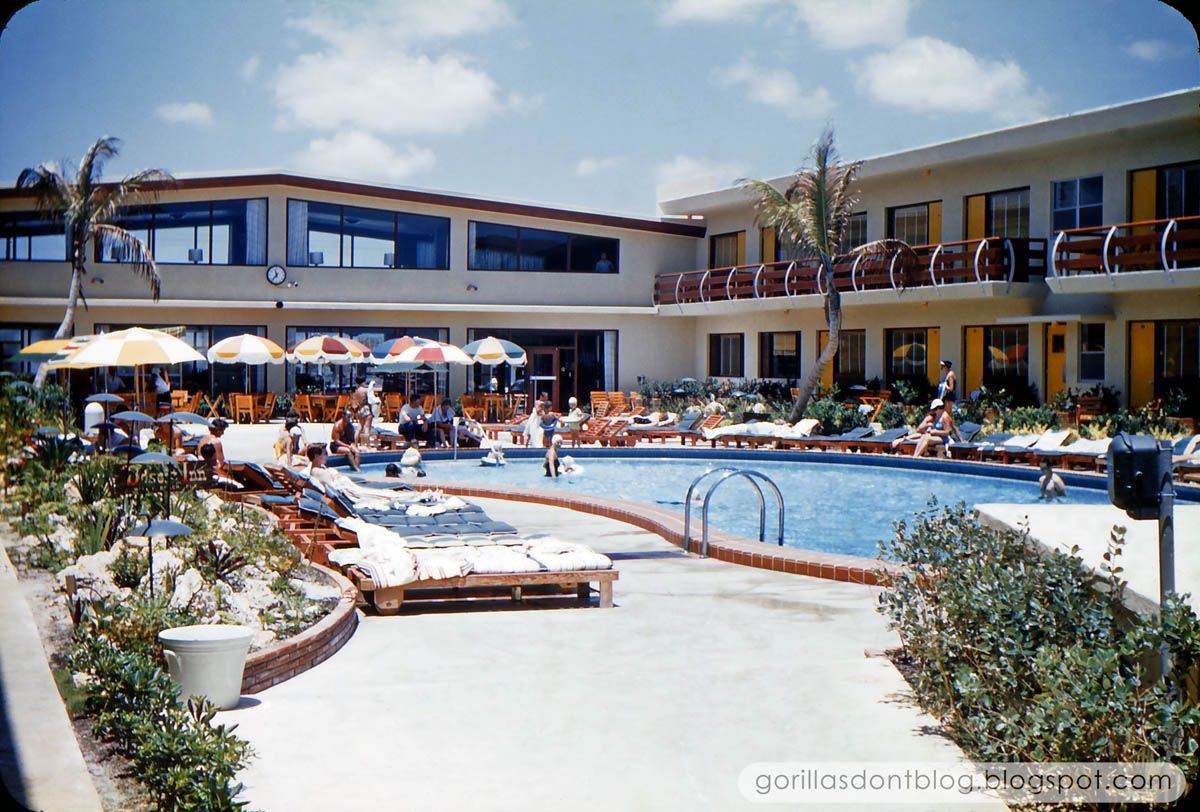 I'm not sure if this photo (circa 1965) is from a county fair or local carnival, or even a traveling circus. But those painted signs fro the Monkey Speedway are pretty amazing. I can't help feeling sorry for the little monkeys strapped into those mini automobiles. And yet… I would probably part with 25 cents to see if the show really had monkeys driving race cars.