The Rivers of America takes up a surprising percentage of the park, but it's worth it. I've switched my lunch habit of eating in crowded Tomorrowland to heading over to a far corner of the Hungry Bear, where I can sit in the shade and watch the ducks get ground up by the Mark Twain.
I love this first picture, with the river looking especially vast and blue. Everything is gleaming under a clear sky and bright sun. Usually I associate a sky like that with February or March, but this is from October. A raft is just casting off from Tom Sawyer Island, I hope they don't hit a snag along the way or get boarded by river pirates.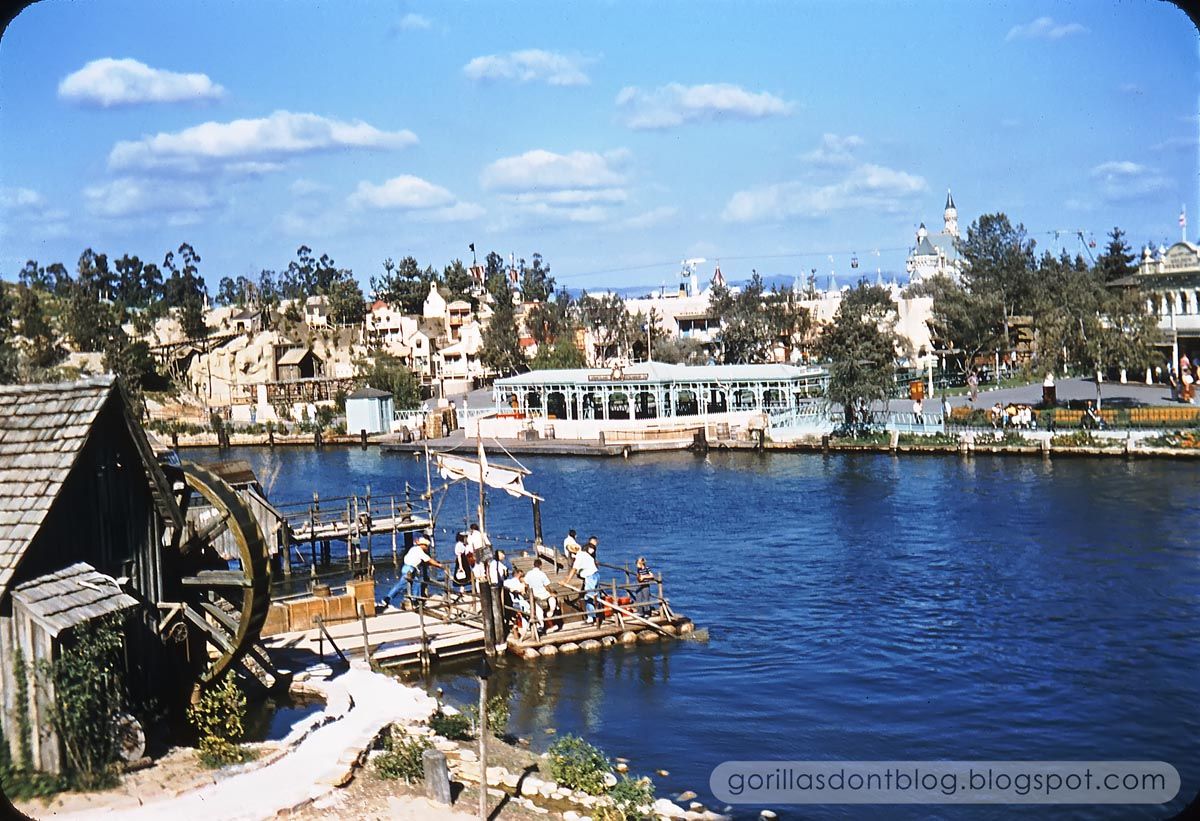 It appears that Tom Sawyer Island is much more popular with boys of all ages. I can't deny that I still want my own island full of secret caves, mysterious trails, a swaying suspension bridge, and all of that fun stuff!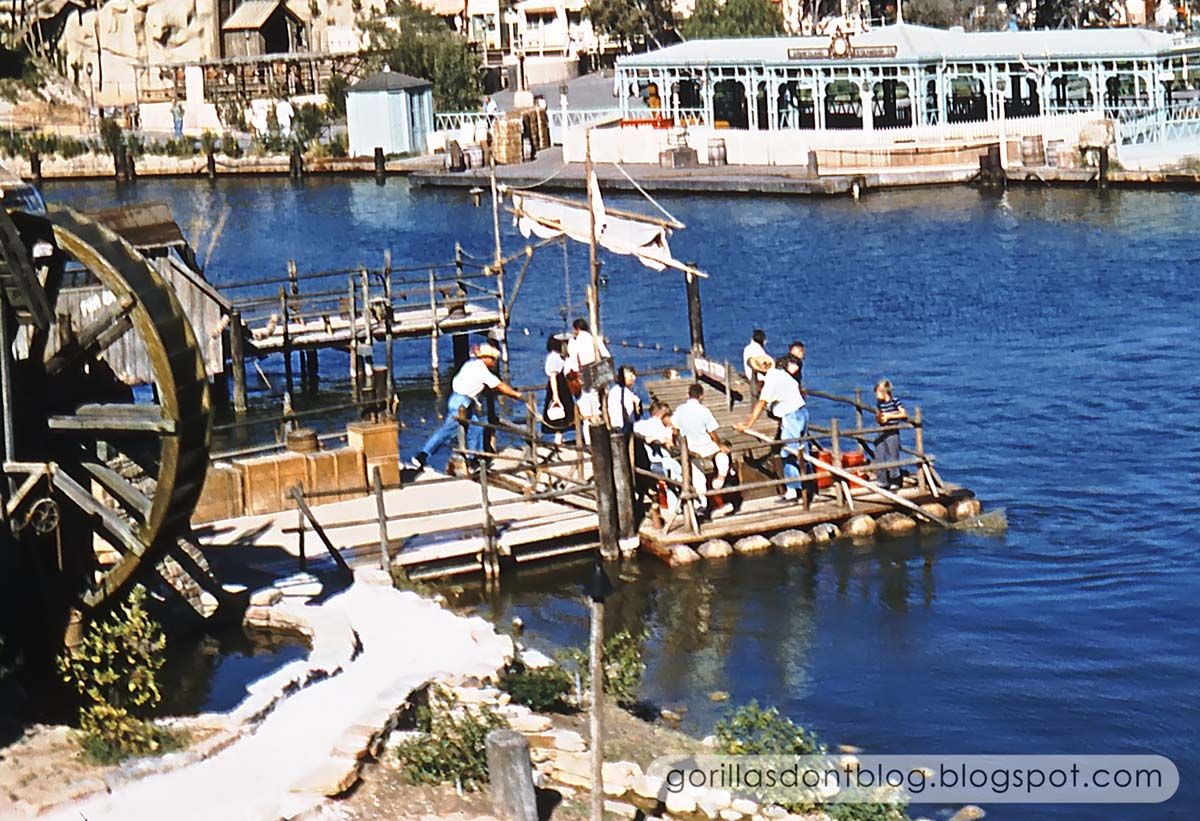 This one would be super nice too, except for the slight blur. A Keelboat glides past the Swift Plantation House; in the background we get a view of that unusual bridge that went over the waterway separating Frontierland from Adventureland.