Here are two terrific photos from Frontierland circa 1960!
I love this unusual shot of the little bandstand (and I do mean little) that I don't believe was around very long. And I think this might be the only picture I have of the bandstand in use - in this case the wonderful "Trio Gonzalez" is performing there. I wish we could see the Trio a bit better, but what can ya do. I admit it, I have a retro-crush on the female member of the group! To our right, two servicemen (Navy, I presume) look for suspicious characters ("No commies here, sir"). Thanks, boys! In the background we can see the outdoor market known as "El Zocalo".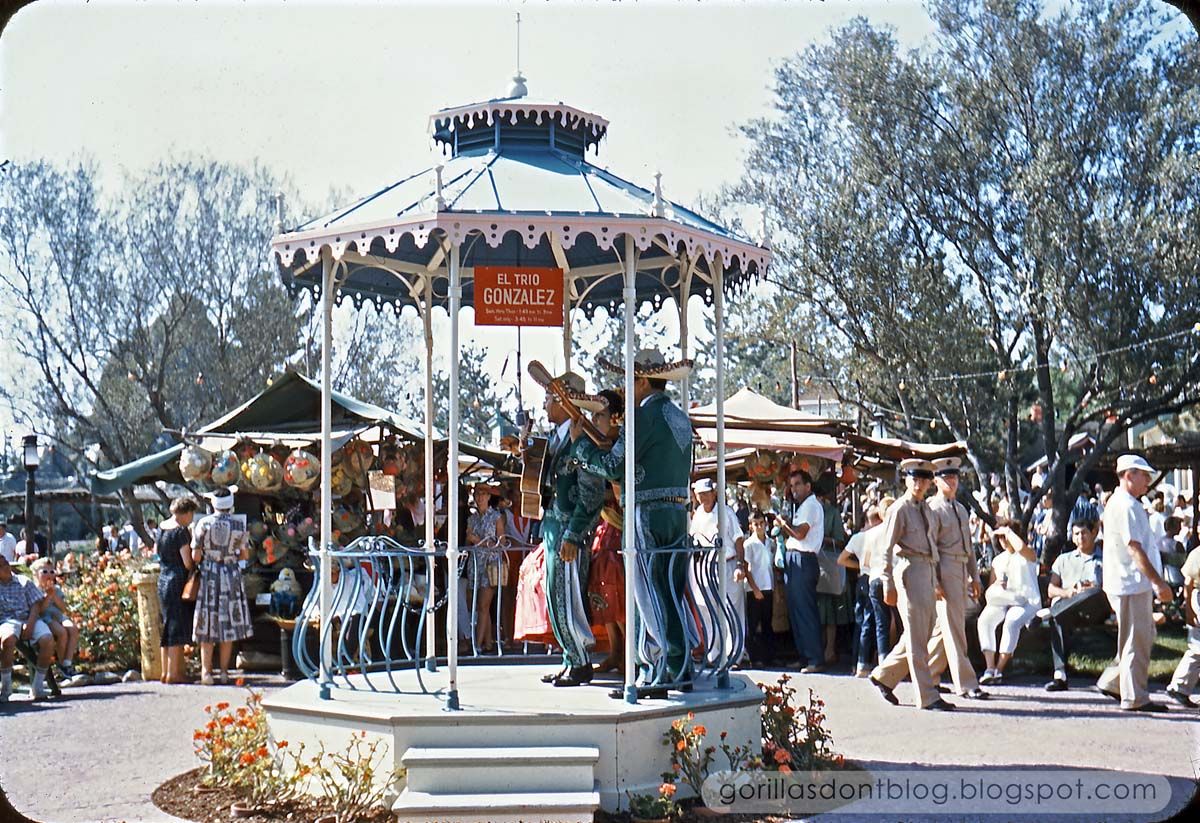 Hey, there's one of those crazy woven hats (extreme left) for sale… see one on the guy in
this slide
! You could watch a genuine Guatemalan ply his craft - but you couldn't talk to him, which is too bad. I hope he wasn't lonely or bored at work. Don't you wish you could walk those aisles and see what else you could buy?