Today's photos are for Melissa!
I've seen so many photos of the Indian dancers in Frontierland, and I can't help wishing that there was an audio recording of one of these performances. What did the music sound like? We've seen drummers in the background before, was that all there was? Or did a recorded track accompany the dancer?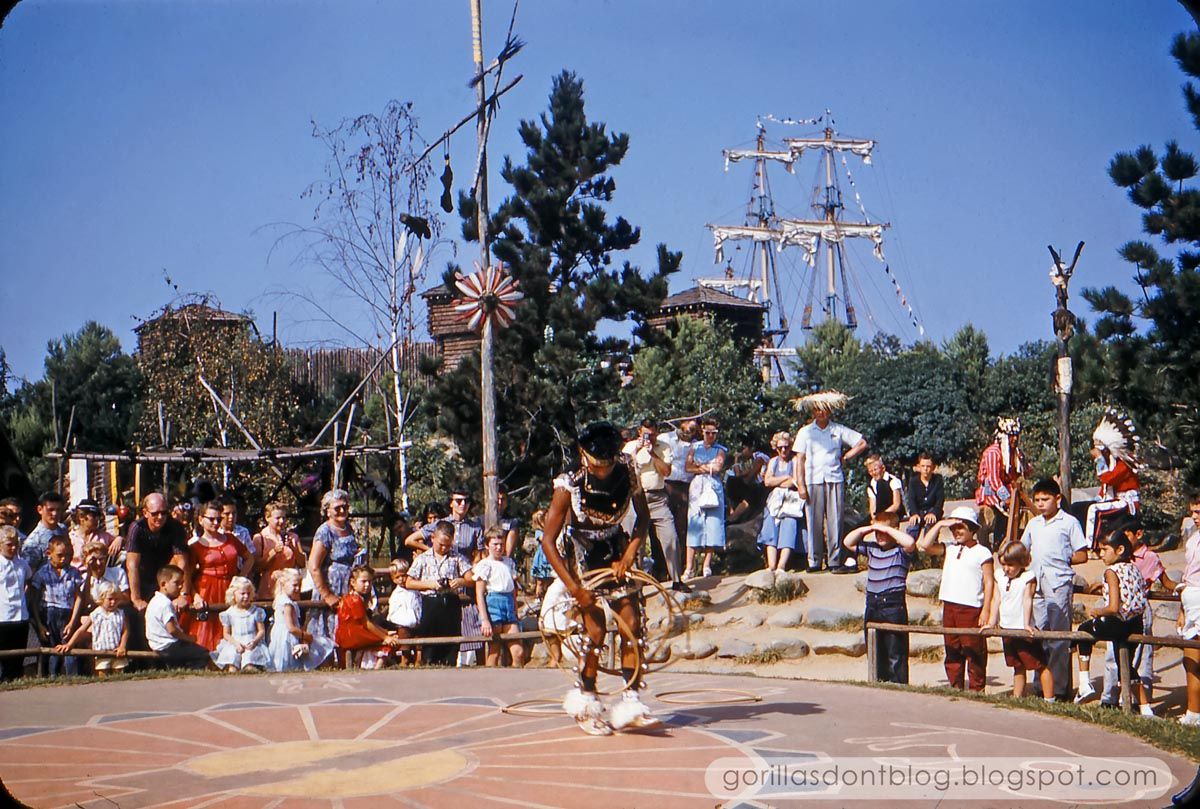 I love looking at the audience. The little kids are fascinated by the hoop dance. And check out the guy with the crazy straw hat toward our right!
In other photos we've seen a Native American with a microphone in hand, presumably explaining the significance of the costumes and dances to the guests; or maybe even singing. The color in these photos is great, it's hard to believe that they were taken over 50 years ago!