Whew, I am still trying to get through the boring slides from a lot of 1980 Disney World views. SO… I am sharing eight of them today, in order to get inside the Magic Kingdom for the next post.
First up… the Monorail and the Contemporary Resort. Somehow in my mind I think of the A-frame structure as being taller and narrower and more A-shaped. Still, there is something about it that I love.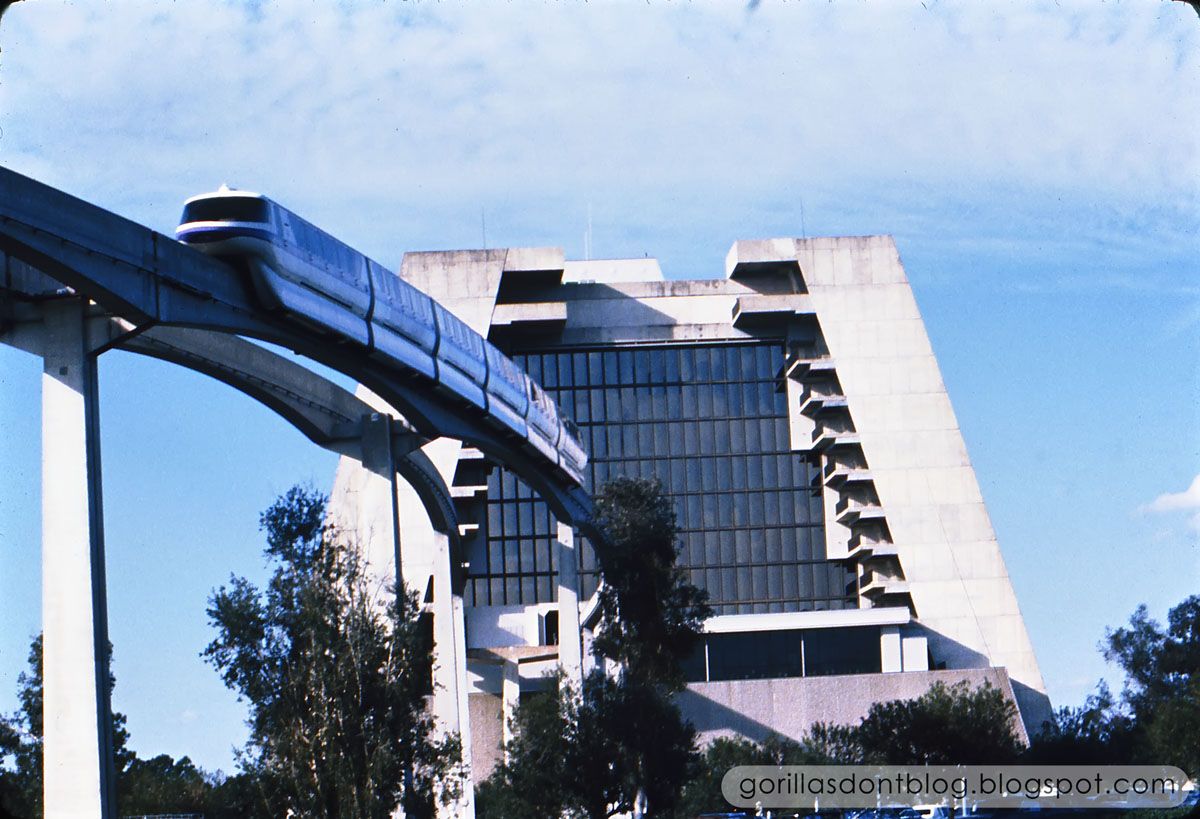 There's the Contemporary again, across Bay Lake. Space Mountain is the only other notable structure visible. A lone sailboat glides across the lake, just like the ones you saw in all of those old ads!
Now we're atop the Contemporary, looking toward the entrance to the Magic Kingdom. The Monorail track and a topiary menagerie are in front of the train station (complete with train). Not much else is visible except for a sea of trees.
The Monorail again; the whole area looks so relatively undeveloped. Any idea what that waterway/canal is in the lower part of the photo? It looks like a boat just cruised by.
Don't want to take the Monorail? Then take a ferry, whydon'tcha. This one is headed straight for land, or it is turning around for some reason.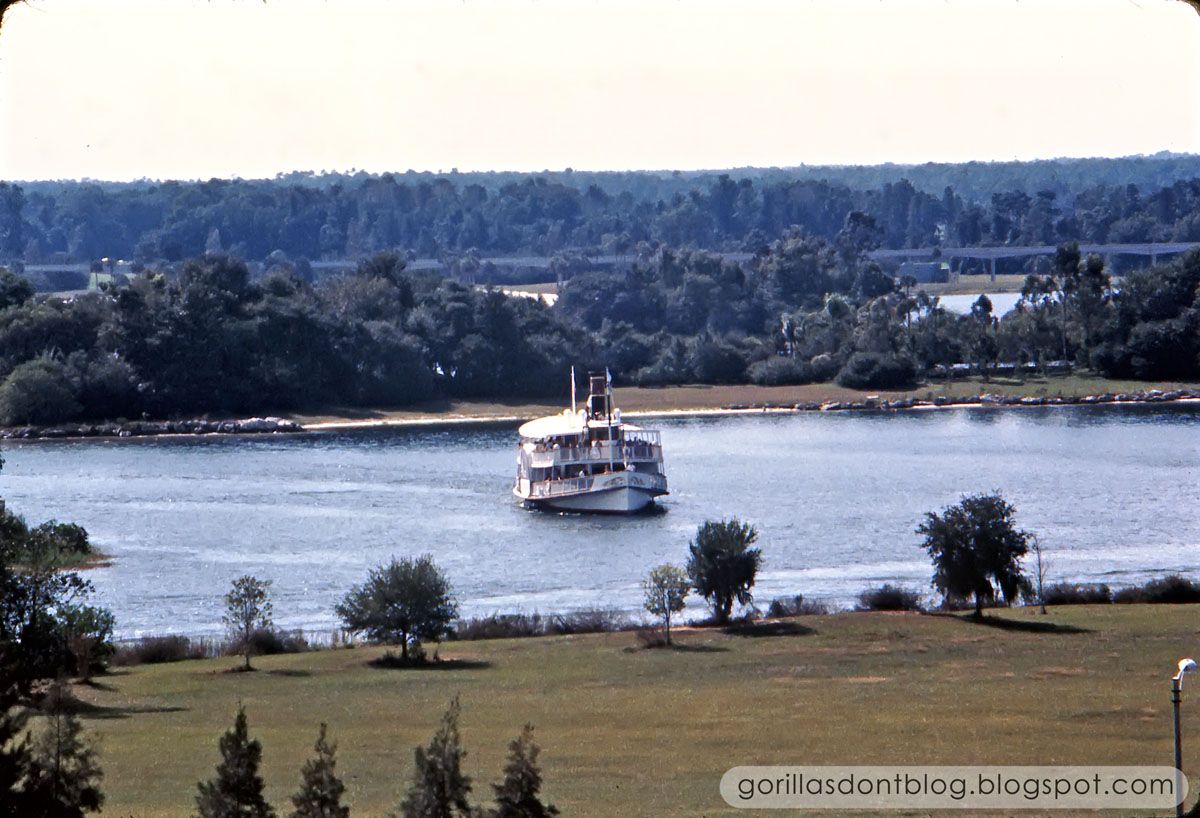 This one is nicer than the rest; good lighting, yet another Monorail, and a glimpse into the park beyond. There are the Star Jets, Fantasyland, the Skyway, the Peoplemover, and (of course) Cinderella Castle.
Florida's Space Mountain opened in 1975, and all these years later it is still an impressive structure. Apparently John Hench lobbied fiercely for the structural steel to be seen on the outside so that the wall inside would be smooth, allowing for better viewing of the star projections. Way to go, Mr. Hench!
And lastly (for today), another look toward the castle. The Star Jets are up and spinning! You can just see where the Hall of Presidents is.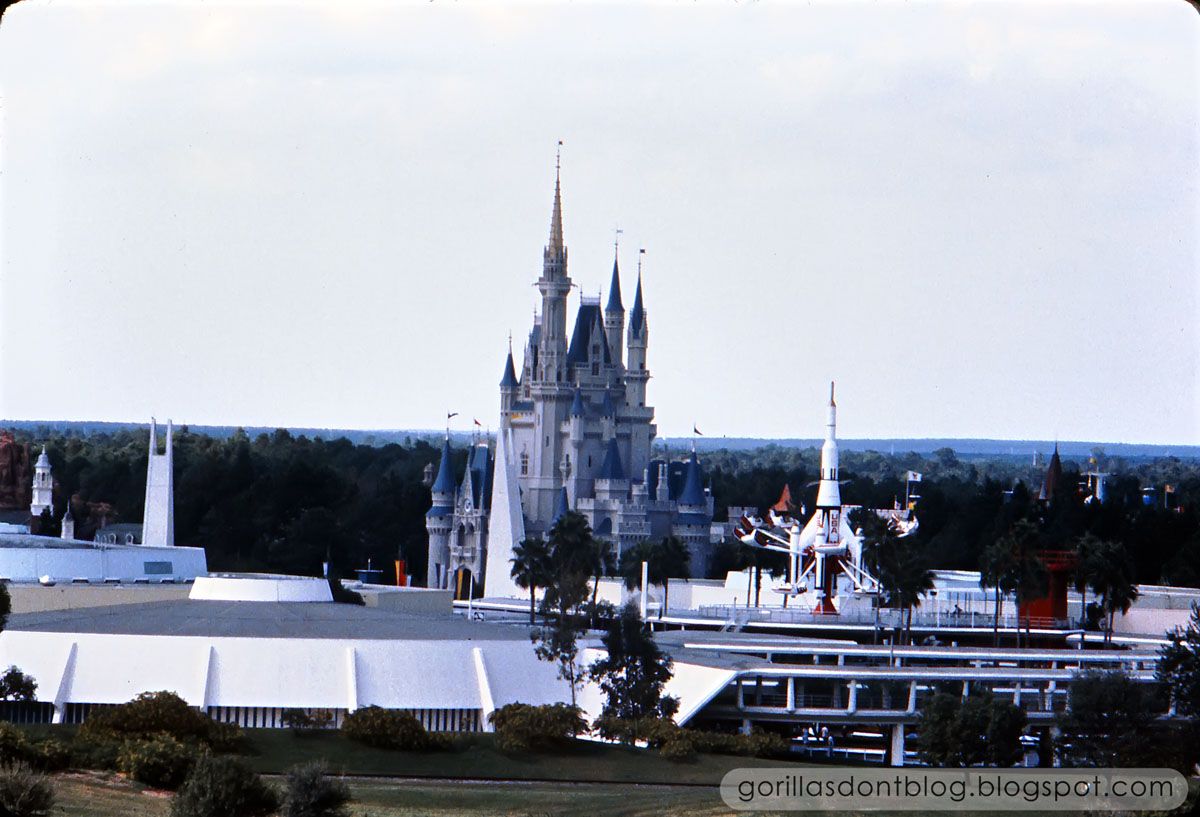 Hopefully the next batch will be more interesting! No promises though.