Once again, I am happy to present some photos from Ken Martinez, who has contributed many fun photos from his personal collection in the past! All of these are from a 1981 ("pre-Eisner"!) trip to Disneyland.
He has also kindly written brief descriptions to accompany the photos, so I will let him do the talking.
"Sub rehab - This was only one of two times I ever saw the submarine lagoon drained. The other time was in prep for the Finding Nemo Submarine Voyage."
I never get tired of seeing the waterless lagoon!
"Space Mountain - I loved this view of the area with the open air Space Stage and Space Place restaurant integrated into the Space Mountain complex. Notice the blue shade strips providing shade over the seating area for the Space Stage? It was all so perfect IMO".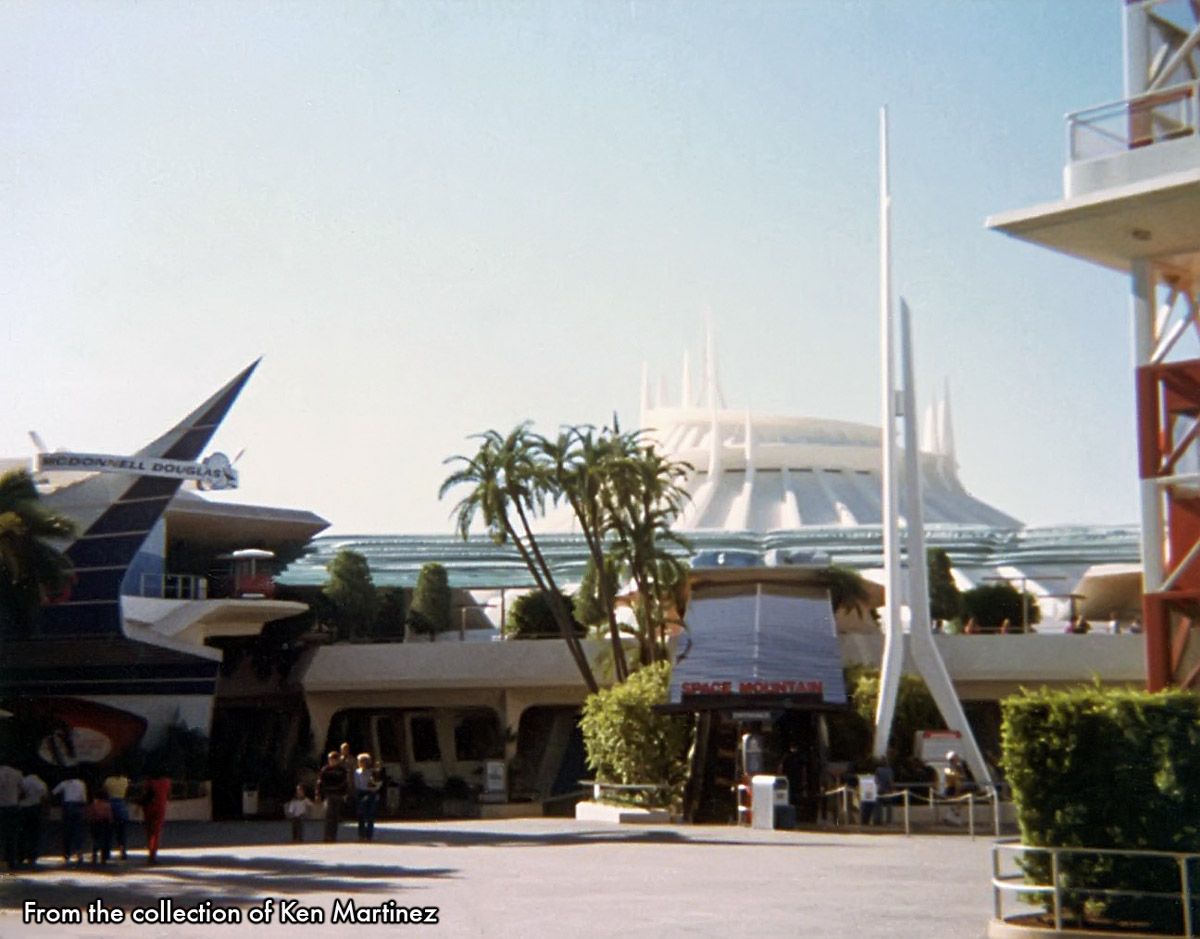 "Small World Plaza - Notice how empty it is? That's the old pre-Eisner off season for you"
. Yeesh, it really is empty. Wow.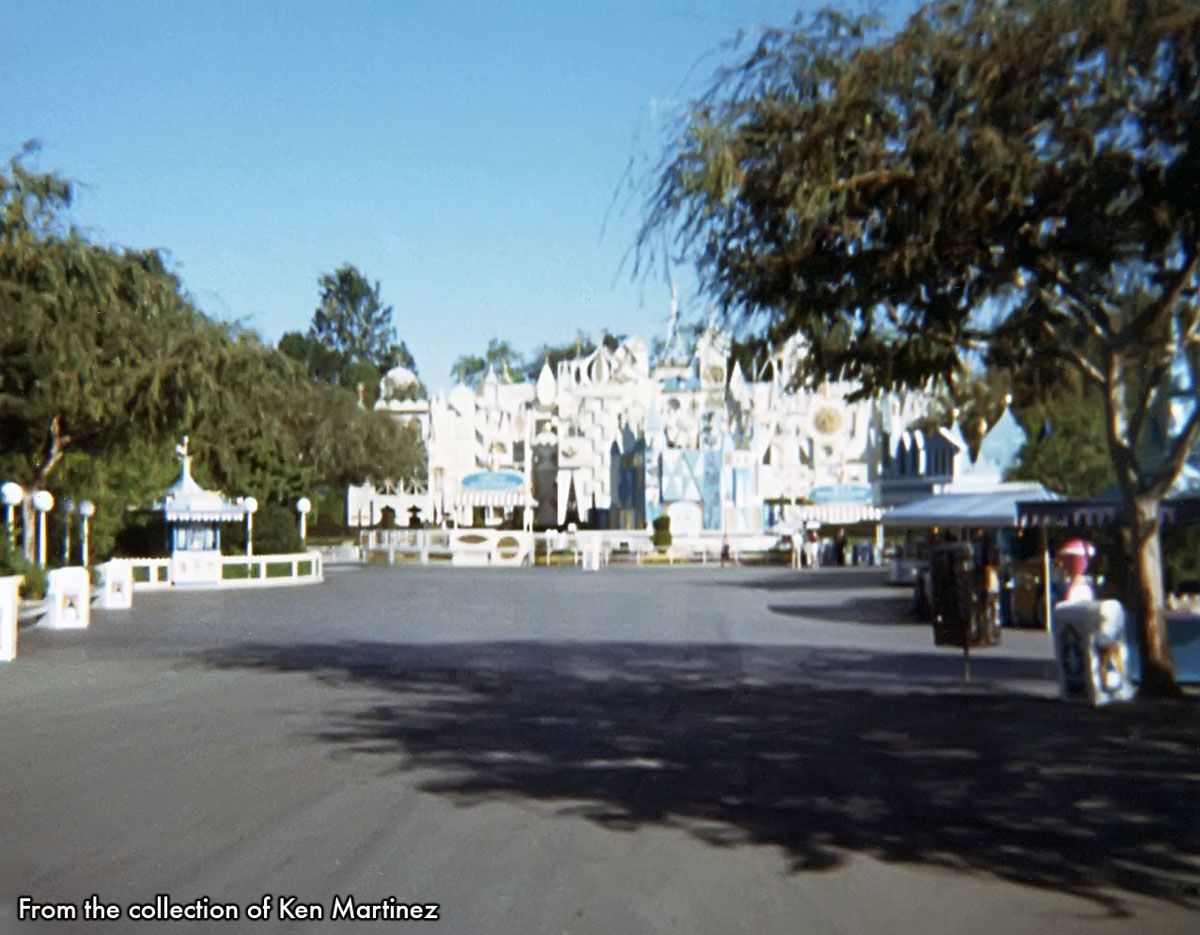 "Rocket Jets - I like this one for the action and the Goodyear sign showing the shoe w/wings logo"
.
Love. This. Ride.
"Matterhorn Mountain - I like this one because it caught the bobsled coming around one of my favorite curves on the Fantasyland side. Notice the skyway is closed. If I remember correctly there were strong winds that day"
. Hmm, I never thought about the Skyway closing when it was windy, though it makes sense of course.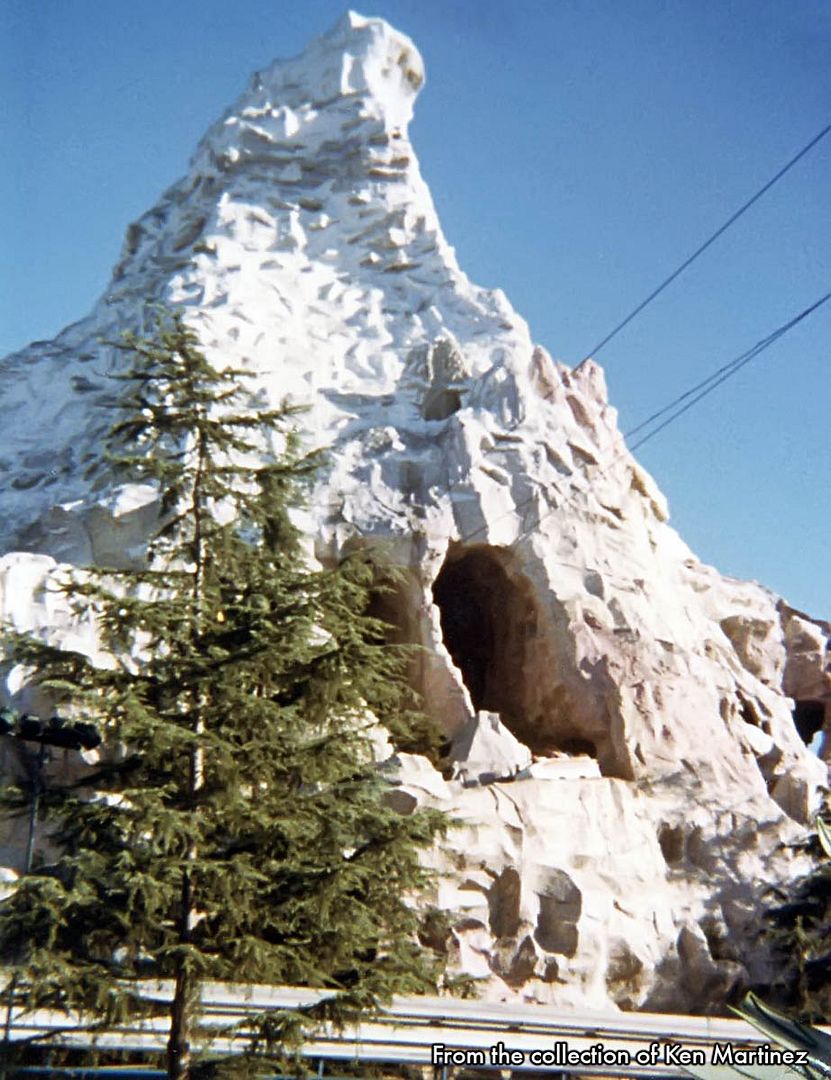 "Big Thunder Mountain Railroad - with a mine train coasting around the corner after release from 3rd and final lift. The ride was only 2 years old in this pic"
. I can almost hear the pressure-cooker chuffing sound!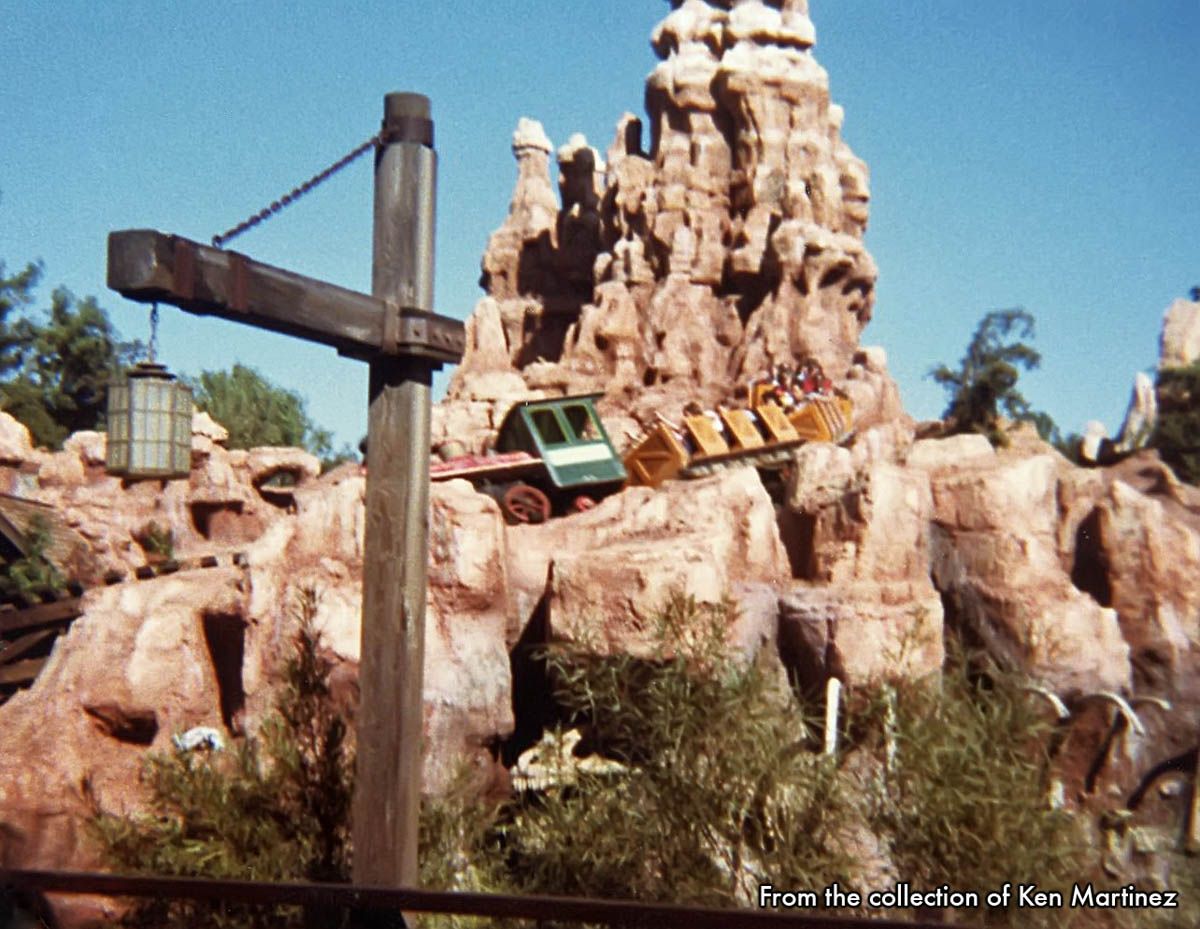 THANKS to Ken Martinez for sharing these great photos from his personal collection with all of us here at GDB!