For a number of years, East Center Street (just off of Main Street, across from the Flower Mart) featured the Art Market. Guests could have their portraits drawn, or they could buy unique Disneyland-inspired artwork. Main Street might have been the epitome of small-town USA, but the Art Market feels very Parisian to me. This first photo is from 1960.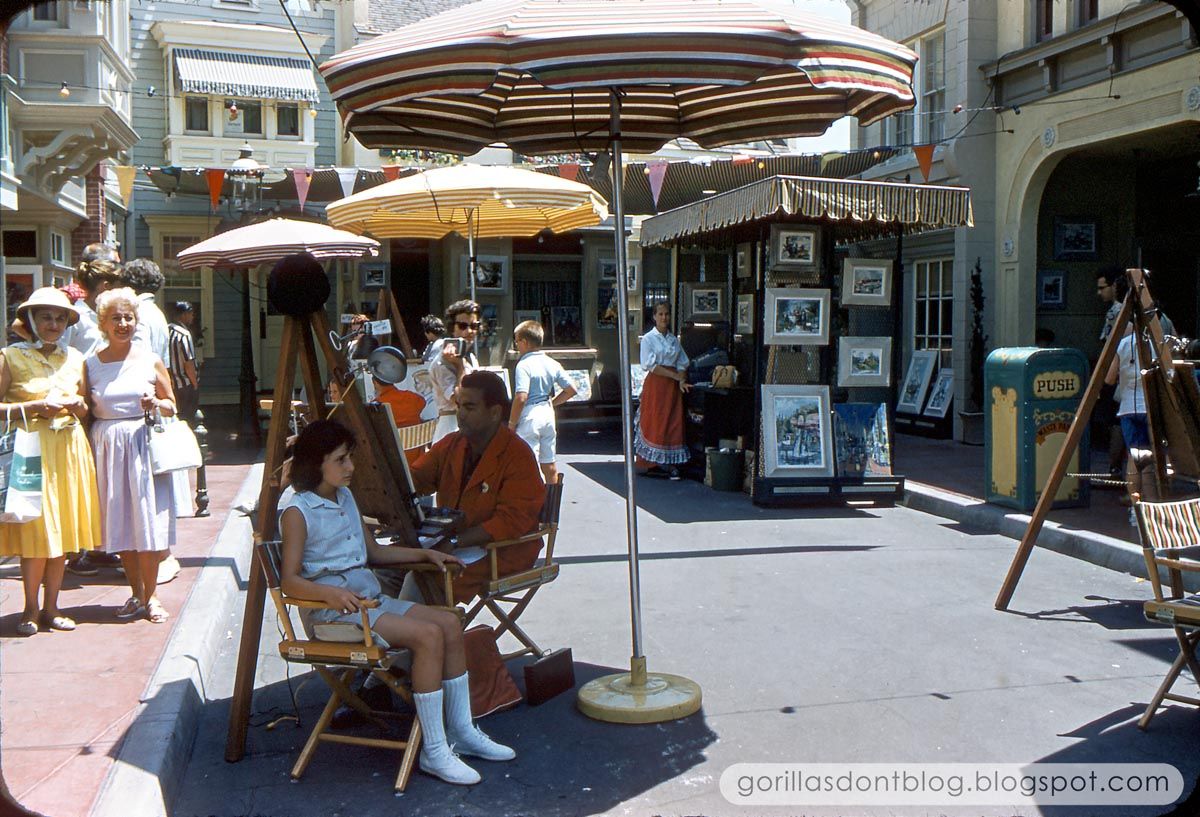 I am always fascinated by the artwork that was for sale here; who painted them? How many of them survive today? Maybe I'll find one in a thrift shop for $5. You can see images of Schweitzer Falls, Sleeping Beauty Castle, the entrance to Tomorrowland, the Columbia, and one that I think might be the Monorail (upper right).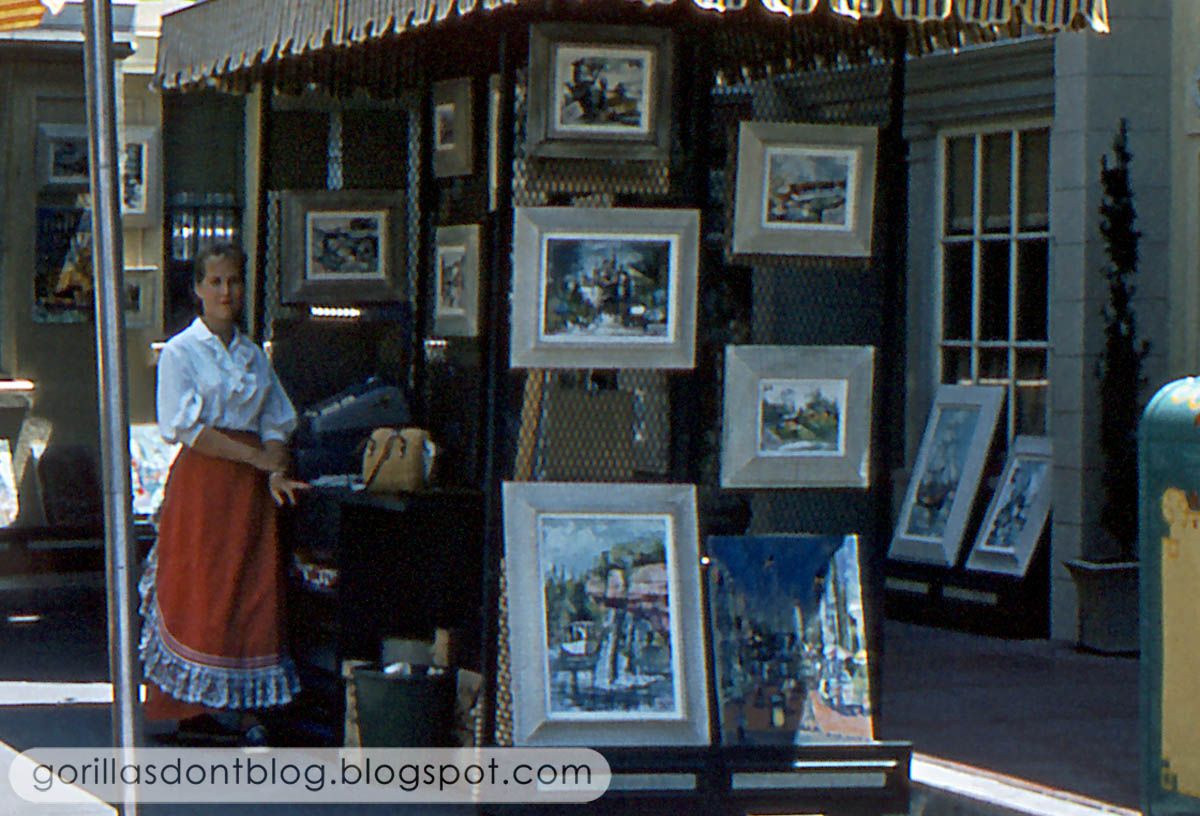 By 1963, the Art Market looked a little less busy, with everything pushed back to the far-end of the street. Still, it looks like at least three portraits were being drawn, and the original artwork was still on display. Notice the low construction wall just in front of the rear buildings, and what I think is a wooden stepladder to the extreme left.