At first glance, this photo from the old Indian Village isn't very interesting. The composition is weird, with nearly 1/3 of the image filled with the empty Dance Circle.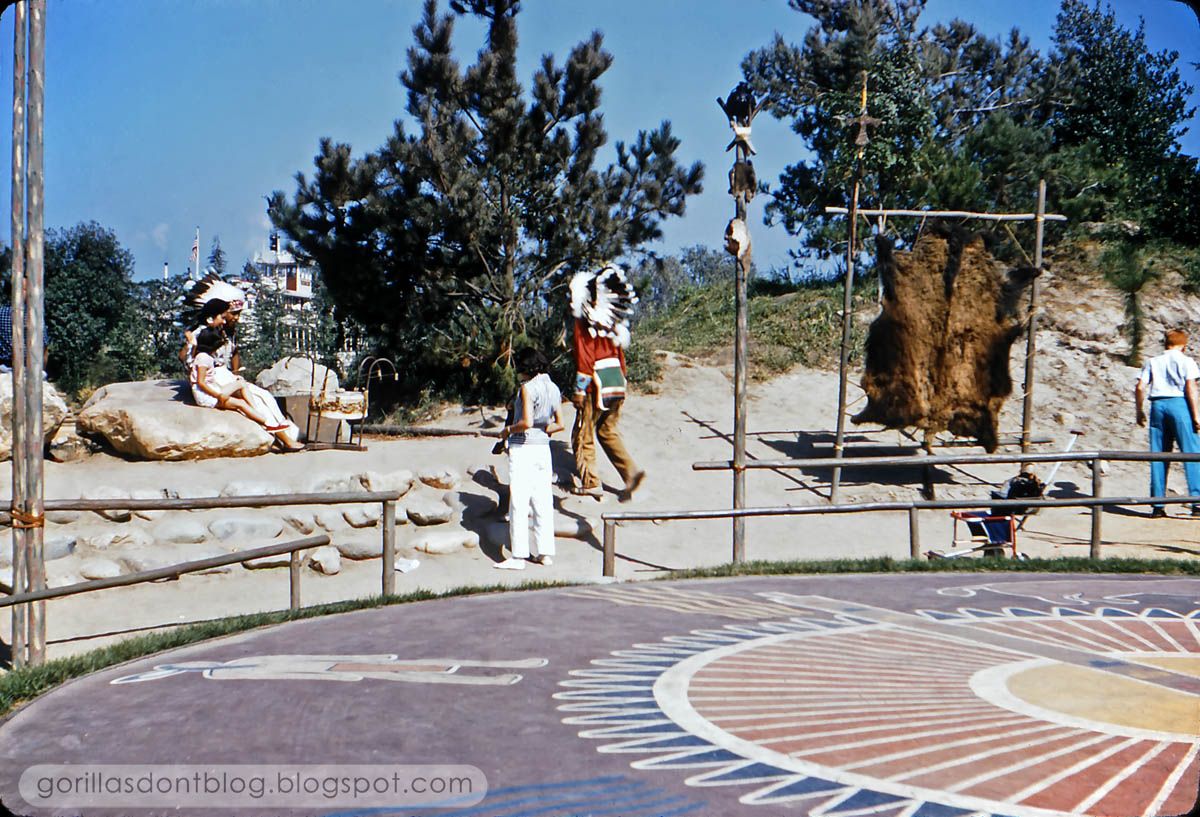 But, zooming in to the left, it looks like a little girl and her mom (Or big sister? Maybe that's mom to the right, getting ready to take a picture) are seated next to one of the Native American performers, all ready to pose for a photo. But first, the other fellow in the headdress is going to join the fun! I wish I could see what the finished portrait looked like!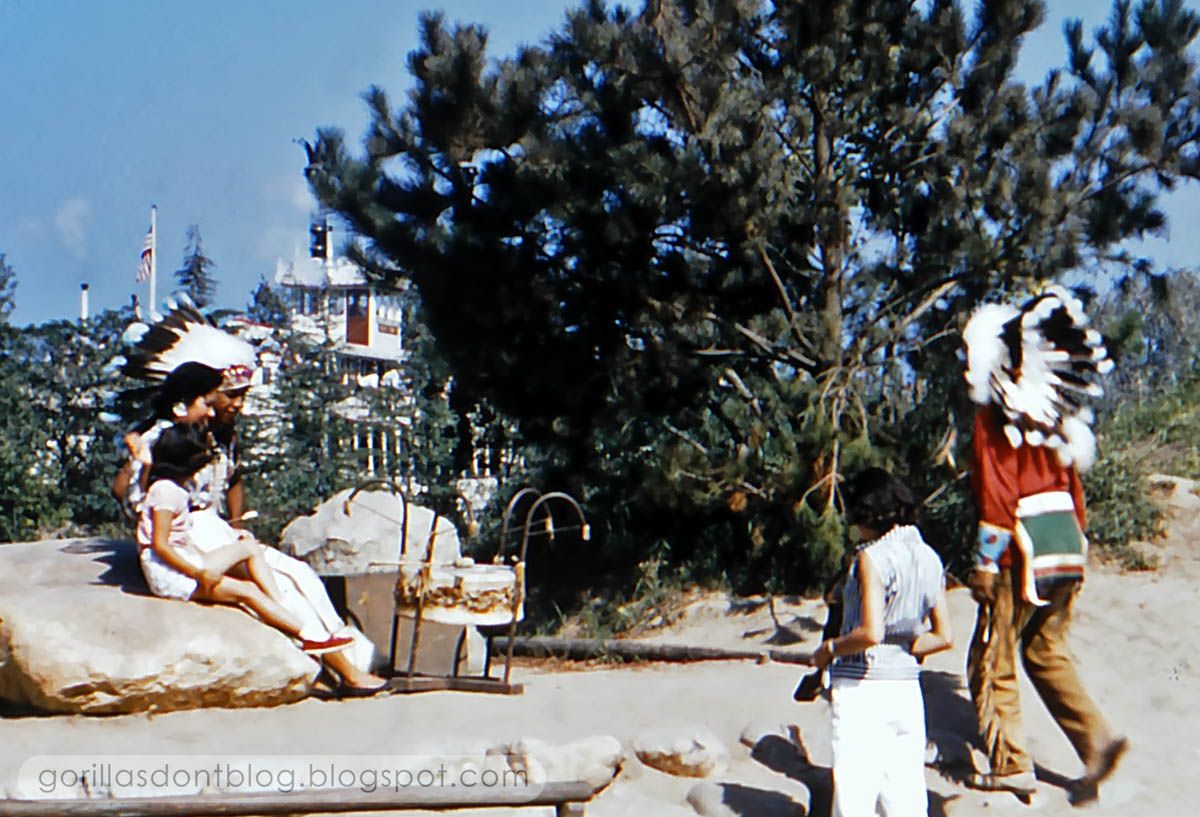 And a day without a photo of the Mark Twain is like a day without sunshine. So… here you go! Tom Sawyer Island looks like it might not be open to the public yet, though it's hard to say for sure. Frontierland looks so raw and new!