Today we're going to enjoy some vintage photos of kids. I love pictures like these… somehow, even if they are from way before I was born, or in a place that I never visited, I can tie them in to my own childhood. Because it's all about me!
Here's a fun one featuring three girls from somewhere in Indiana, circa 1950's. They look so nice, but I wouldn't be surprised if they caused their share of trouble. Especially that one in the middle! I like her vest: very "Annie Hall". The girls appear to be right outside the school entrance. Don't go in there, it's full of nerds who like to read! I wonder if the dress on the right was home made, it has some interesting details, like the red ribbon pocket loops (or whatever they are).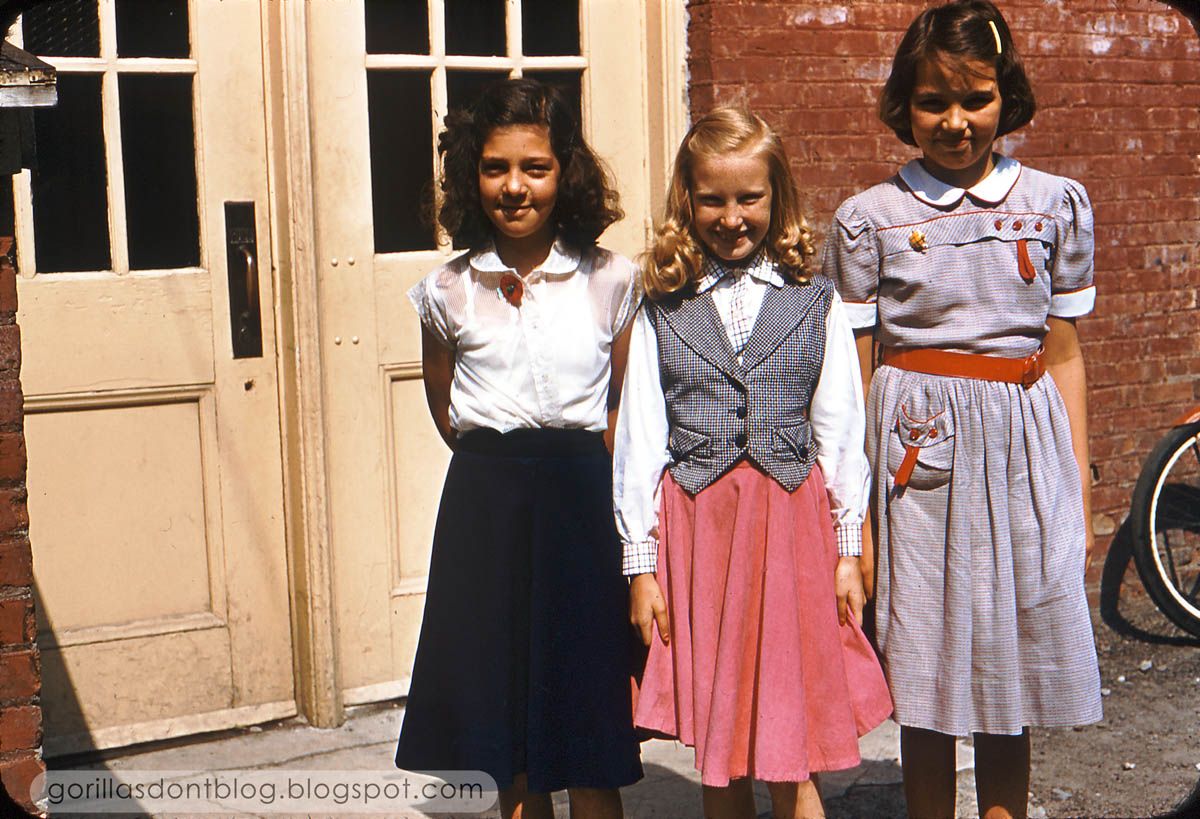 Here are some kids frolicking at Mission Beach (San Diego), circa July 1954. I'll bet it was hot! But you've got the ocean, calm and waveless because it is in an enclosed bay (yes, Mission Bay). The only thing one has to worry about is electric sharks and poisonous eels. And they won't attack if you happen to be on an inflatable orange thingamabob.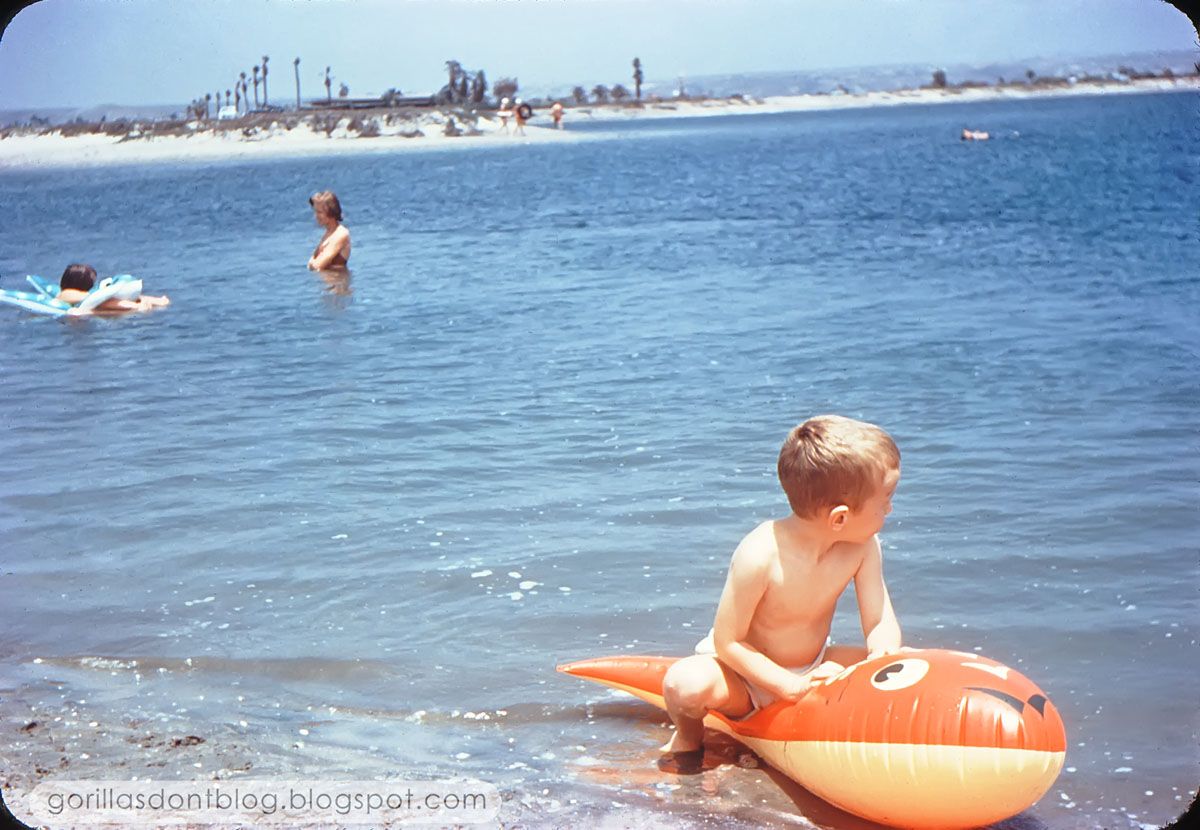 I don't know where this photo was taken, but I do know when… 1953. This girl is loving her Radio Flyer wagon. Radio Steel and Manufacturing has been making wagons in 'Merica (Chicago) since 1917, and they are darn near indestructible! Take one up to the top of the steepest hill you can find, hop in, and careen out of control, "Calvin and Hobbes"-style! You didn't need those baby teeth anymore, did you?