When I was a kid, one of my favorite features of the old Ghost Town was the "peek-ins". Just as the name implies, guests could peek into a window and see a humorous tableau. Many of these were carved by artist Andy Anderson, and some date back as far as the 1940's - Sad-eye Joe is one of the earliest. One of my favorites is over at the undertaker's shop… a dead body in an upright casket transforms into a skeleton before our eyes (thanks to the "Pepper's ghost" effect)!
Below you can see the peek-in that (I think) is located next to the Sheriff's office; a mean game of poker is under way, and everyone has an ace up their sleeve (or in their hat, or in their boot or pocket…)! Something tells me that bullets will be flying pretty soon.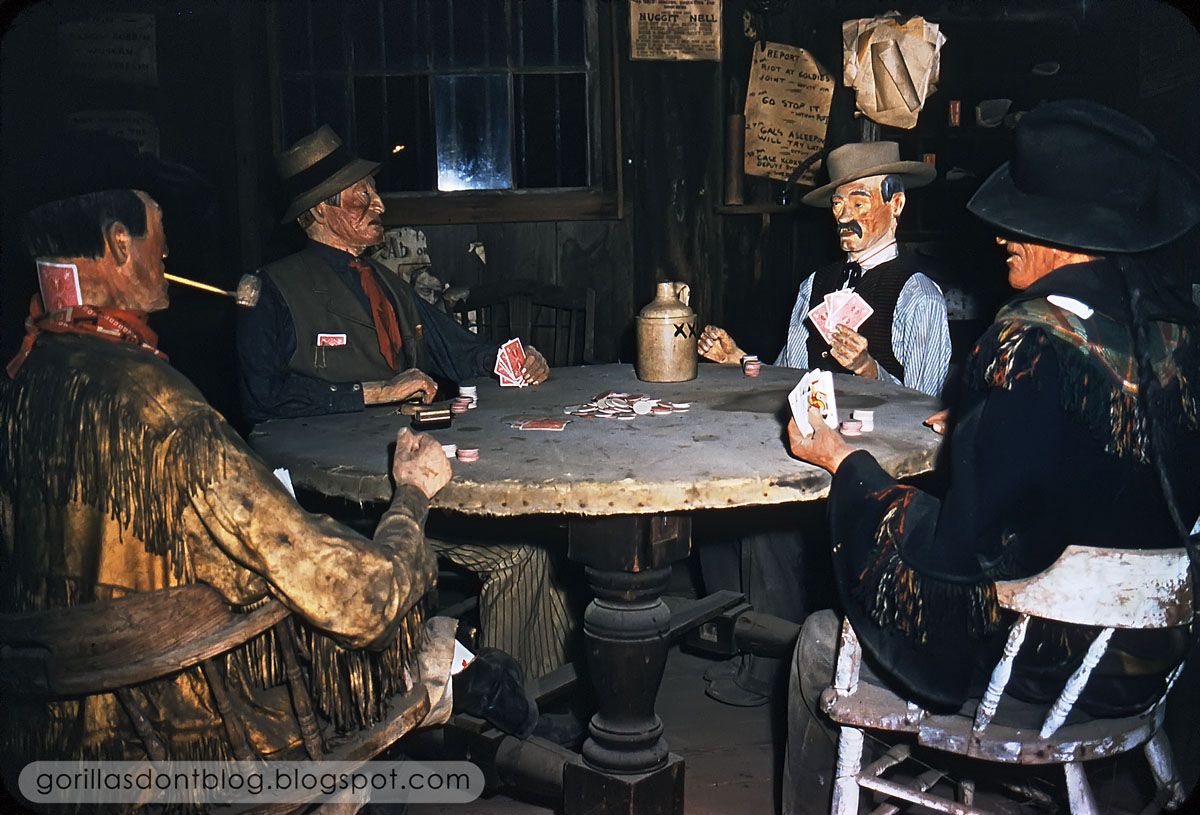 Meanwhile, over at the barber shop, the proprietor of this establishment is getting the heebie-jeebies. There's something about the ugly cuss (and MAN, is he ugly!) in his chair that is familiar. One Eyed Ike looks like he is related to Sad-Eye Joe. I love the crude folk-arty quality of these figures; if they were super-realistic, they would lose half of their charm.
I know that many of these peek-ins have been redone fairly recently; perhaps the old wood carvings were termite-ridden. They are such a classic part of "old Knott's" that I am happy that they are still there after all these years.