I'm using up some un-lovely photos (from stereo slides) of the 1962 "Century 21 Expo", also known as the Seattle World's Fair. There's one more batch from this lot after this!
Compared to the massive, soaring edifices that would be seen two years later in New York, the Seattle Fair looks quaint and homey. Still cool though! These people are just glad it isn't raining. The geodesic dome in the distance housed the Ford pavilion.
"Sermons from Science", that looks familiar, as it also appeared a few years later in New York. If there's one thing that would make me want to go to a World's Fair is the promise of a sermon.
"Gray and rainy" is the way things roll in Seattle, but it still must have put a damper on the festivities. The Washington State Coliseum looms in front of us; that's right, Logan, your crystal is blinking red and it's time for Carousel. (Anyone? Anyone?)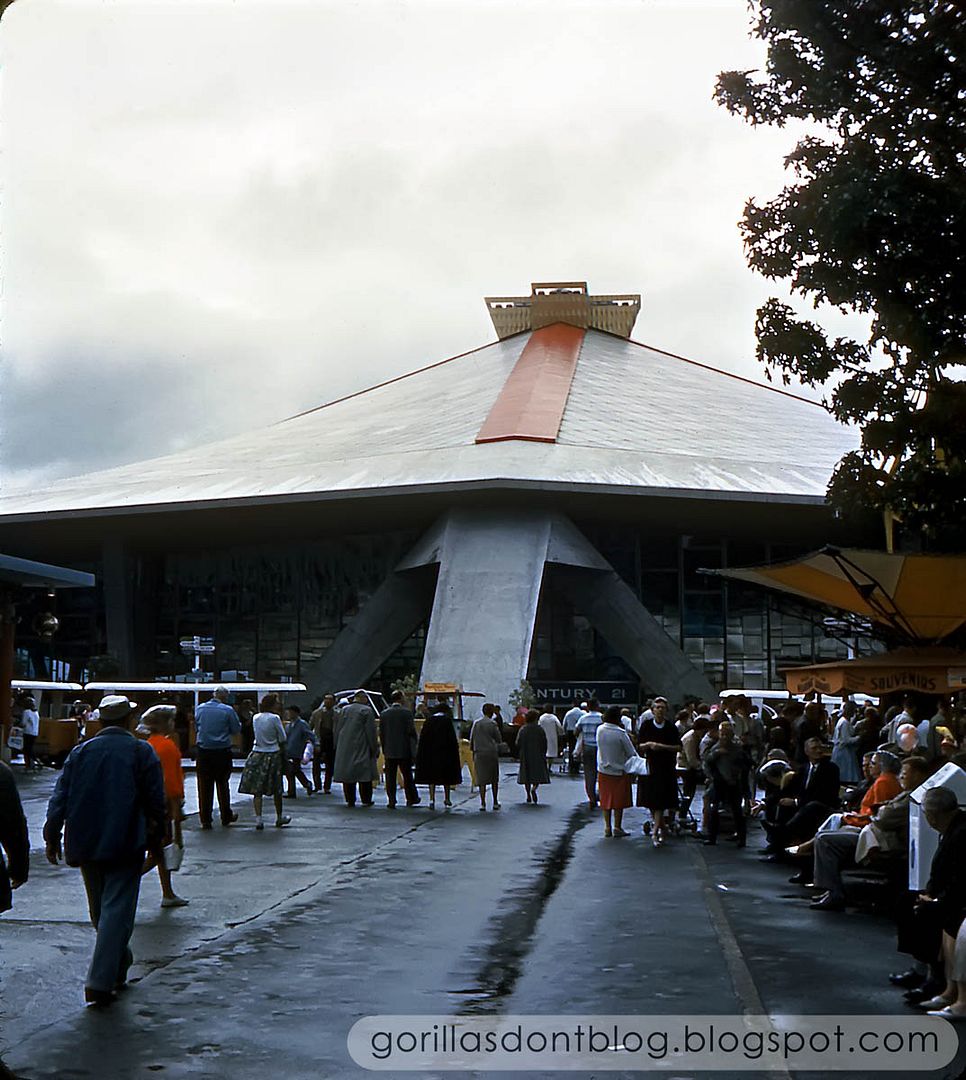 Madame Babushka walks past the YugoExport building. You could buy all kind of wonderful Yugoslavian products! None that I can name, unfortunately. Let's just pretend that there are left-handed widgets of the finest craftsmanship. Overhead: the Sky Ride!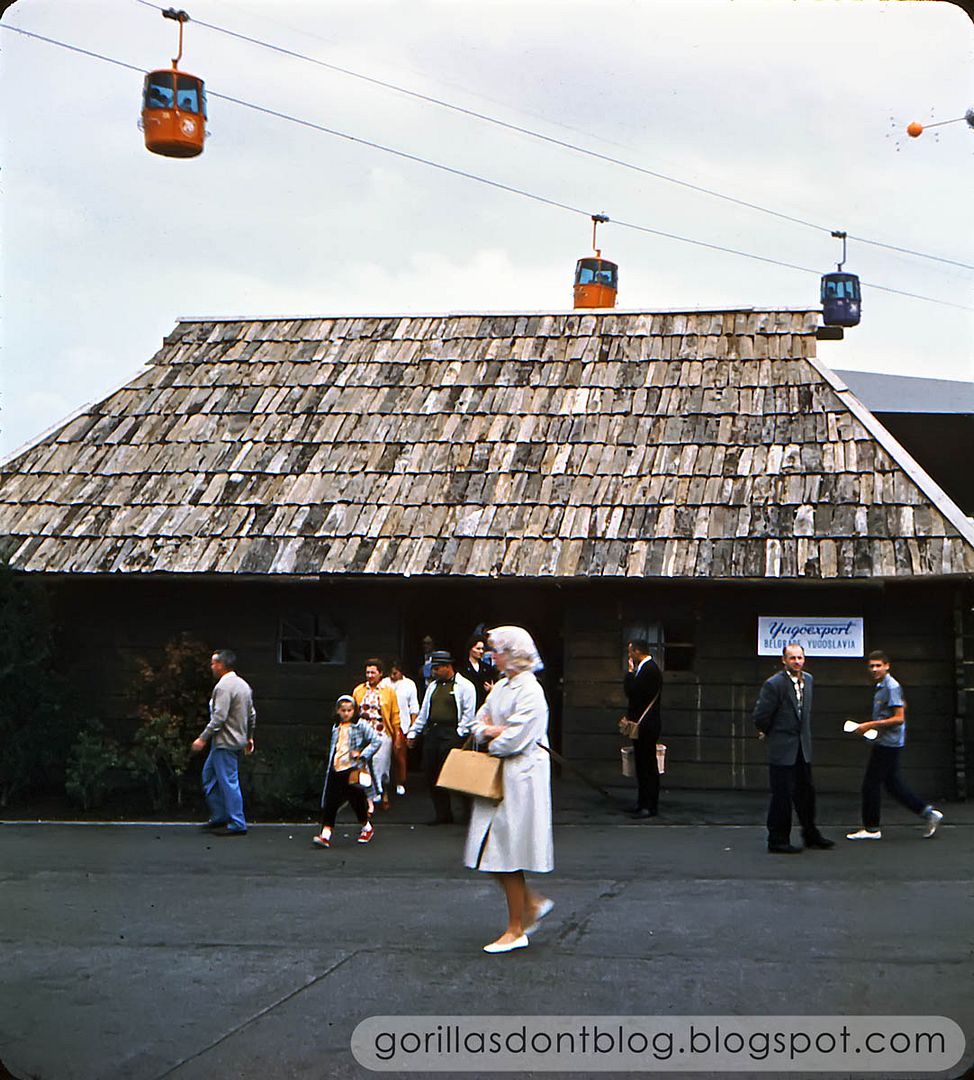 I may or may not be all out of photos from the '62 Expo!