Yo yo yo! Today I have four more photos, generously shared with us by Chuck Hansen. These are from a 1995 trip to Disneyland (see some previous images from that day
HERE
and
HERE
).
As usual, I will be using Chuck's own words to accompany the photos, since he did a better job than I ever could:
"The first two are of that big steel-and-concrete structure built to protect Holiday Hill from further erosion. The first is a bit overexposed and slightly soft. I've included it for the view of the climbers on top but won't be disappointed if it doesn't make the cut"
. It made the cut, Chuck!
"The second one is a much better exposure, but I shot it about a half second too late - you can just see a climber rappelling behind an obscuring tree"
.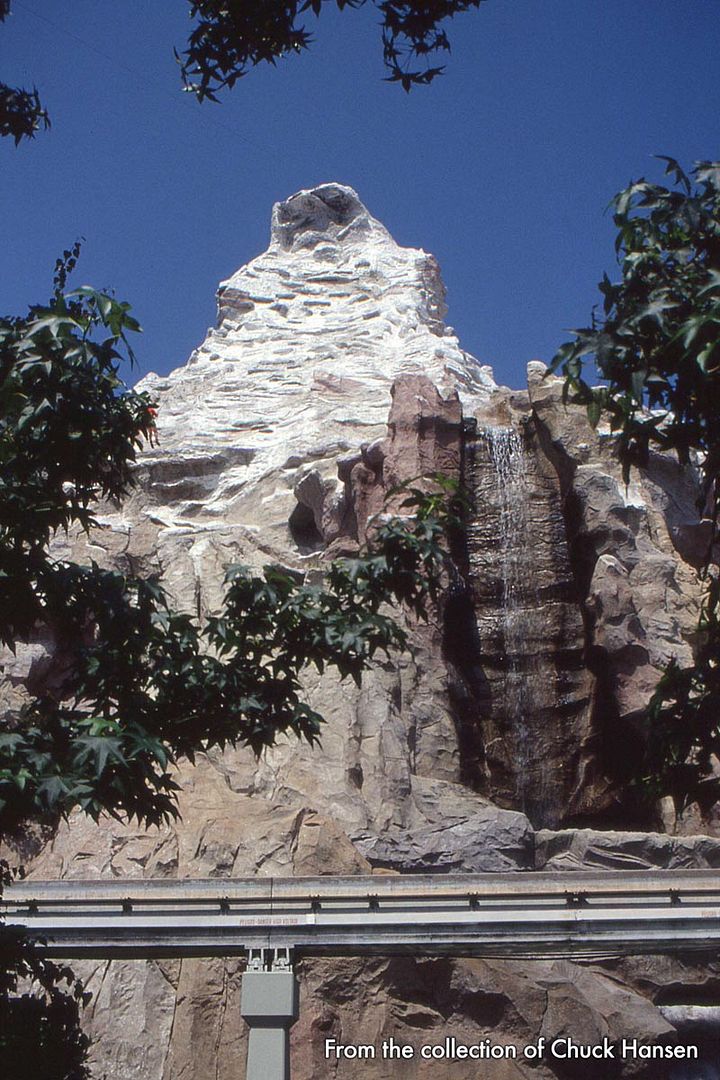 "The next two are of BTMRR, taken about a second apart. The first picture appears to present a quiet, almost pastoral scene with only a hint of the screaming mayhem that's about to occur. Interesting how pictures can convey a mode completely different from what the photographer experienced when there's no sound"
.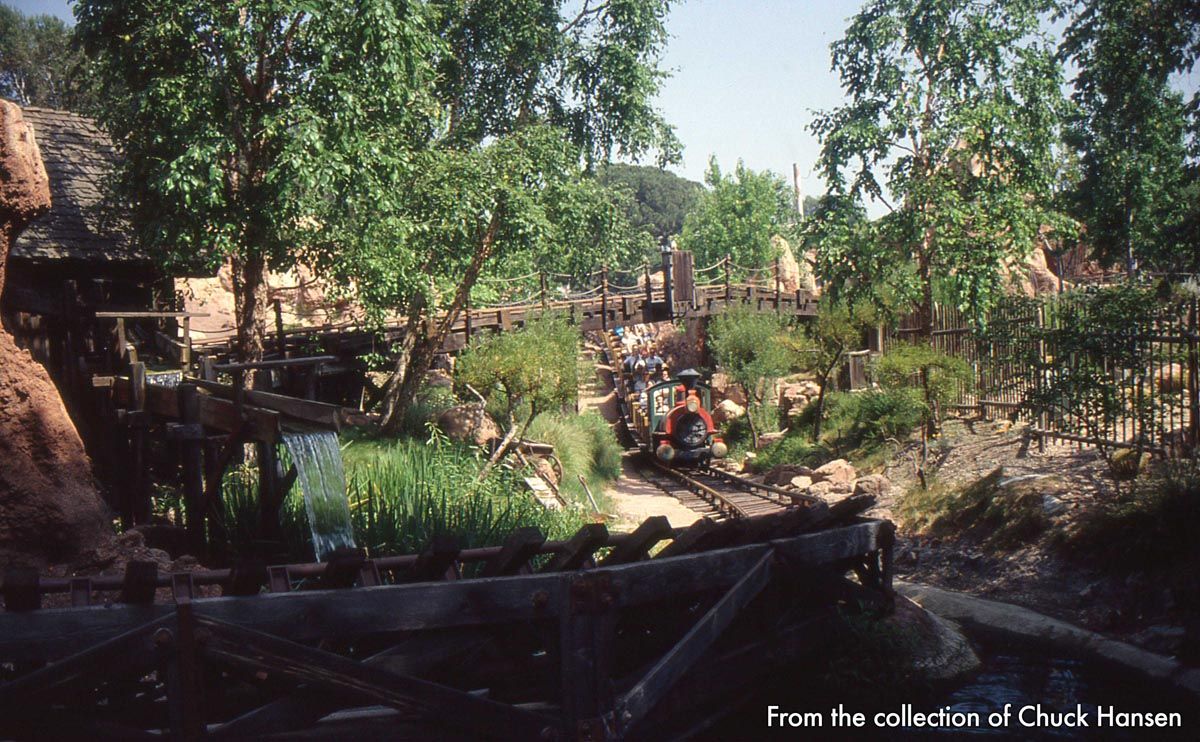 "The second image shows more action, although I wish I'd caught it a half second later. I am pleased to report I did not get any vomit on my while taking these pictures"
. Yes, that is something to always be grateful for!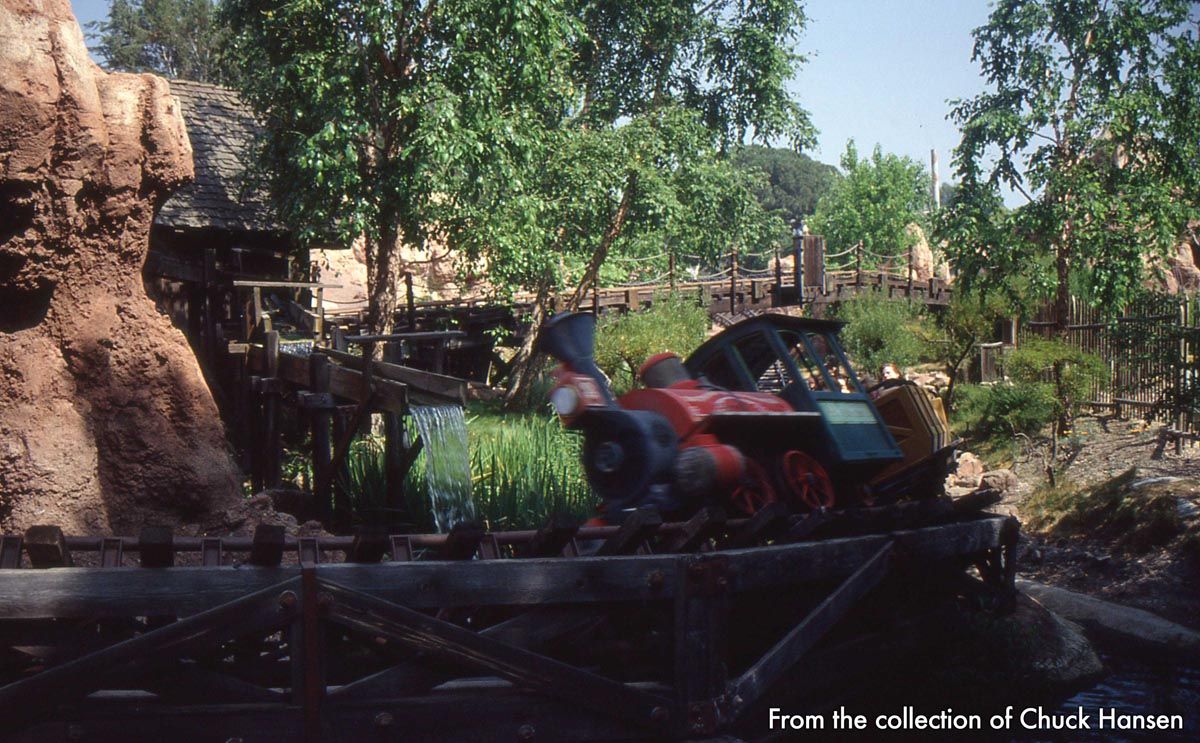 Many thanks
as always to Chuck for sharing these with the GDB community. There is more to come!