Today I have two nice Main Street photos (plus one zoom) to share with you. 1950's Main Street was the best!
Well, the old Intimate Apparel Shop had gone bust (see what I did there?), and the China Closet moved in for what was to be a long stay. The Saxophone Quartet (dressed as Keystone Cops) has stopped by to play a tune or three. On this particular day they were experimenting with an all-sax version of Wagner's "Ring Cycle". (It's nice to see the Silhouette Studio next door).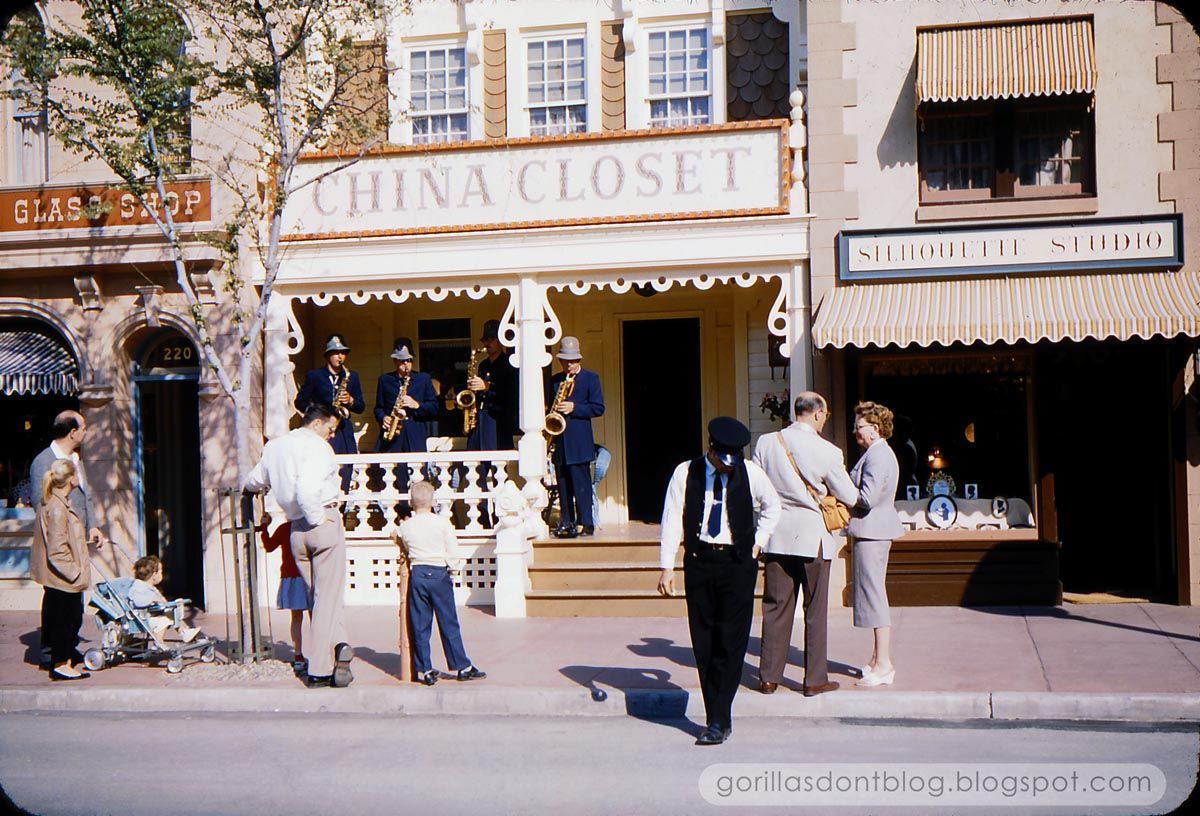 That dad is checking out his son's reaction; the kid seems to be digging it! He will grow up to be… Kenny G!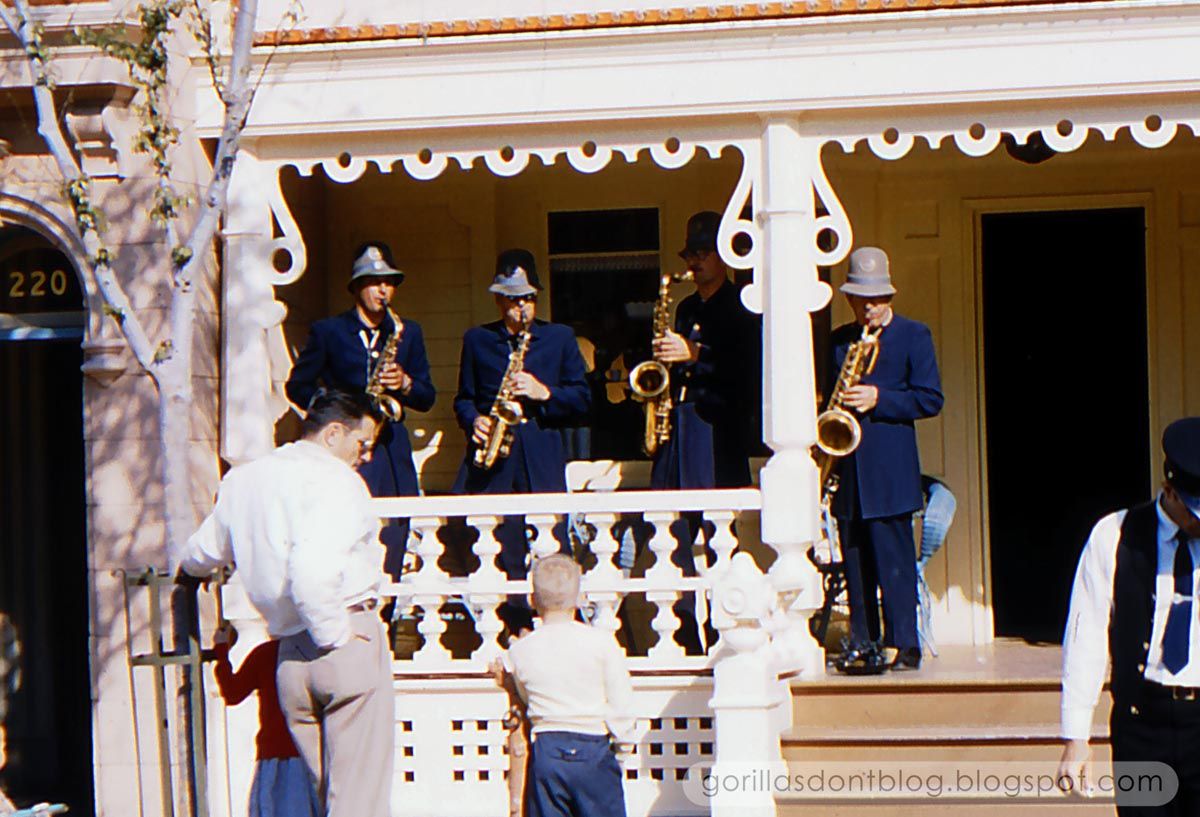 Here's an unusual angle (from the Plaza Pavillion?) toward the INA "Carefree Corner", and to our right, we can see that Harry Truman just left the Coke Corner.