Everybody loves vintage pictures of Las Vegas; the town was so colorful and fun in the 1950's and 60's. By the 1970's (and I believe that these are from around 1970), Vegas was somehow less cute, and these photos are not beautiful; but I still found the old signage from the mostly-long-gone casinos to be interesting!
The Thunderbird casino had a pretty cool sign; let's go see the Latin Fire Follies! Or maybe you and your sweetie can go watch "Flower Drum Song". Jack Soo? He was in "Barney Miller"!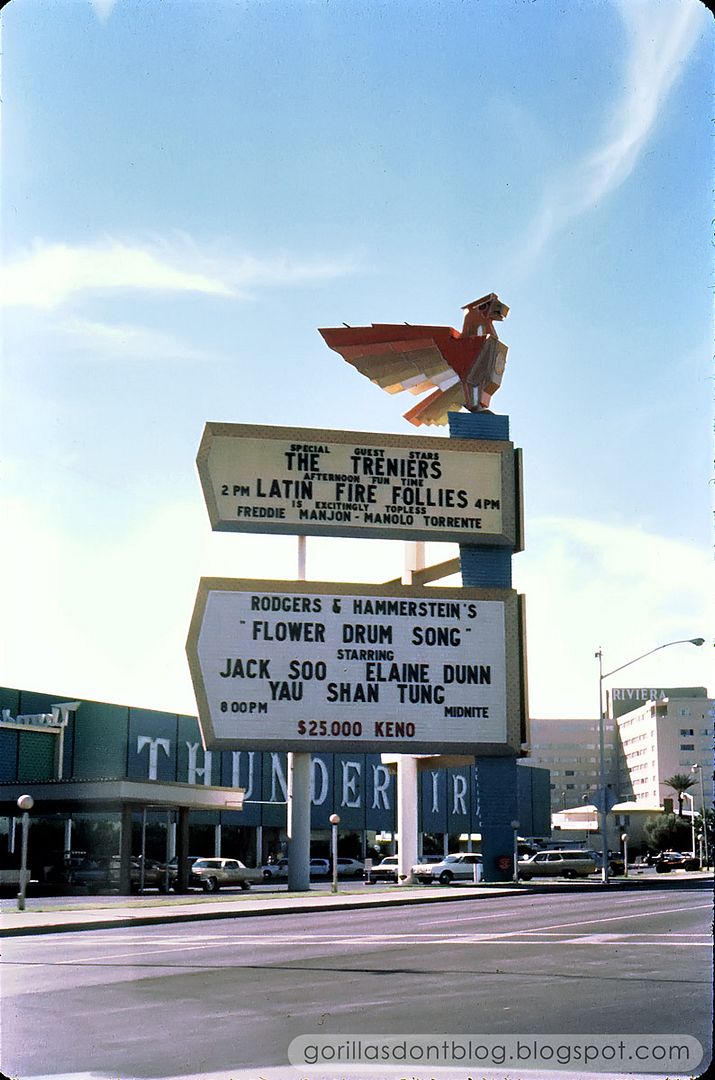 The Sahara has some familiar names. Lainie Kazan, Norm Crosby, and over in the Casbah Theater you could see the legendary Duke Ellington.
I get the feeling that the Riviera was mighty proud of the fact that they had Dean Martin performing there! Totie Fields, I think I remember her from The Mike Douglas Show, or maybe Merv Griffin's talk show.
This one's a little bit blurry, but I figured I would include it anyway. There's the "Las Vegas Club" and, across the street, the "Golden Gate".
My goodness, this is one of the most beautiful streets I've ever seen! Why am I always stuck behind a Volkswagen van? There's another sign for the Sahara...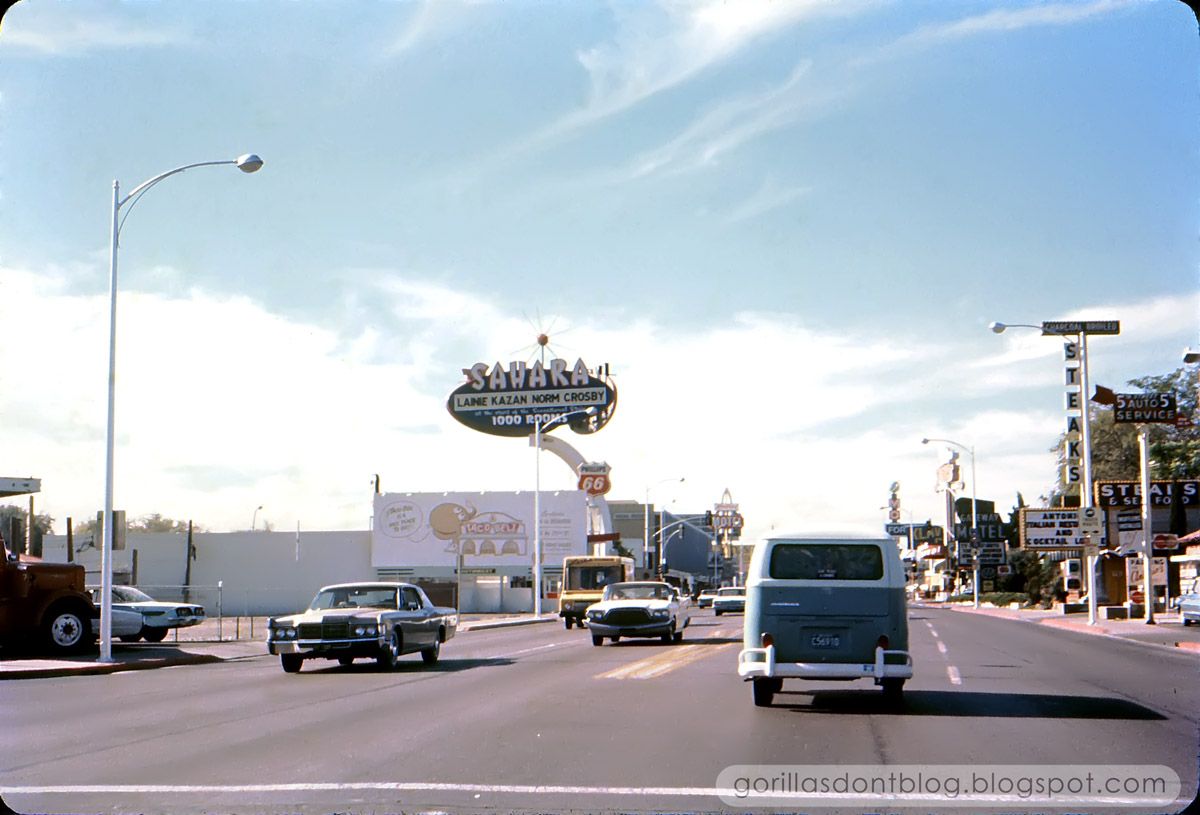 …but I particularly like the old billboard for Taco Bell. Is that a hamburger saying "Taco Bell is a nice place to eat"??