I am delving into another small lot of vintage snapshots, which I am guestimating are from around 1970, though they may be older. Since these are scans of old prints, they aren't as sharp or colorful as slides; but they are still fun.
Most visitors armed with a camera were compelled to take a photo of Main Street Station. This one isn't very exciting, though it is nice to still see the Santa Fe logo.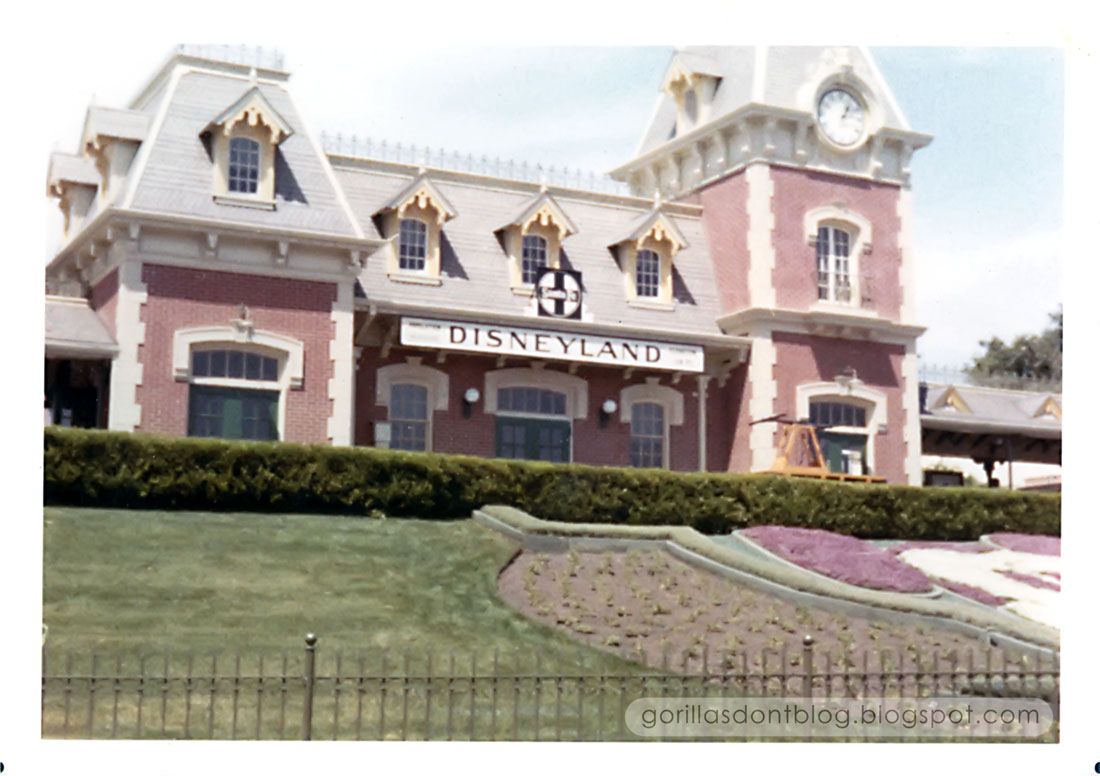 Here's a swell look at the E.P. Ripley. Engines #1 and 2 were built by the studio, which somehow imbues them with a bit of extra charm. Walt really wanted trains for his new park, and the originals were larger cousins to his Carolwood Pacific Railroad.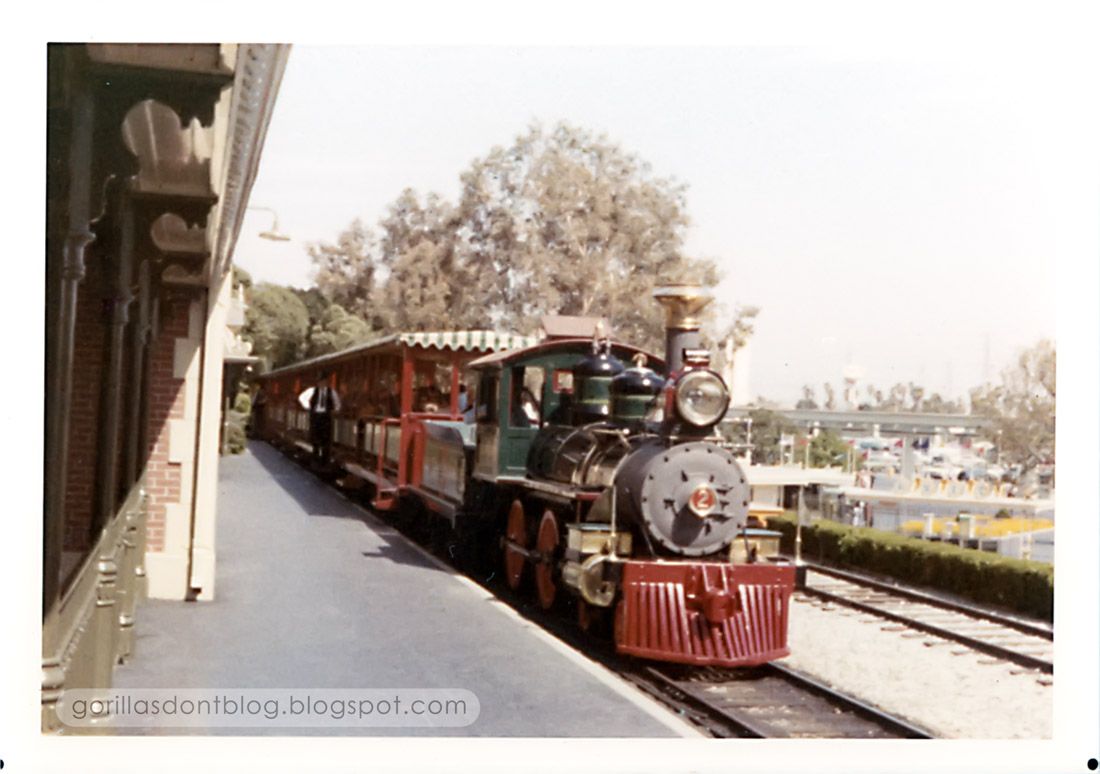 Whenever I see Donald Duck, I imagine him saying "Oh boy!". Because he did that a lot. Here he is, posing with a couple of blonde children. The one closest to us is trying to pick Donald's pocket, until he realizes that Donald doesn't have any pockets. Oops.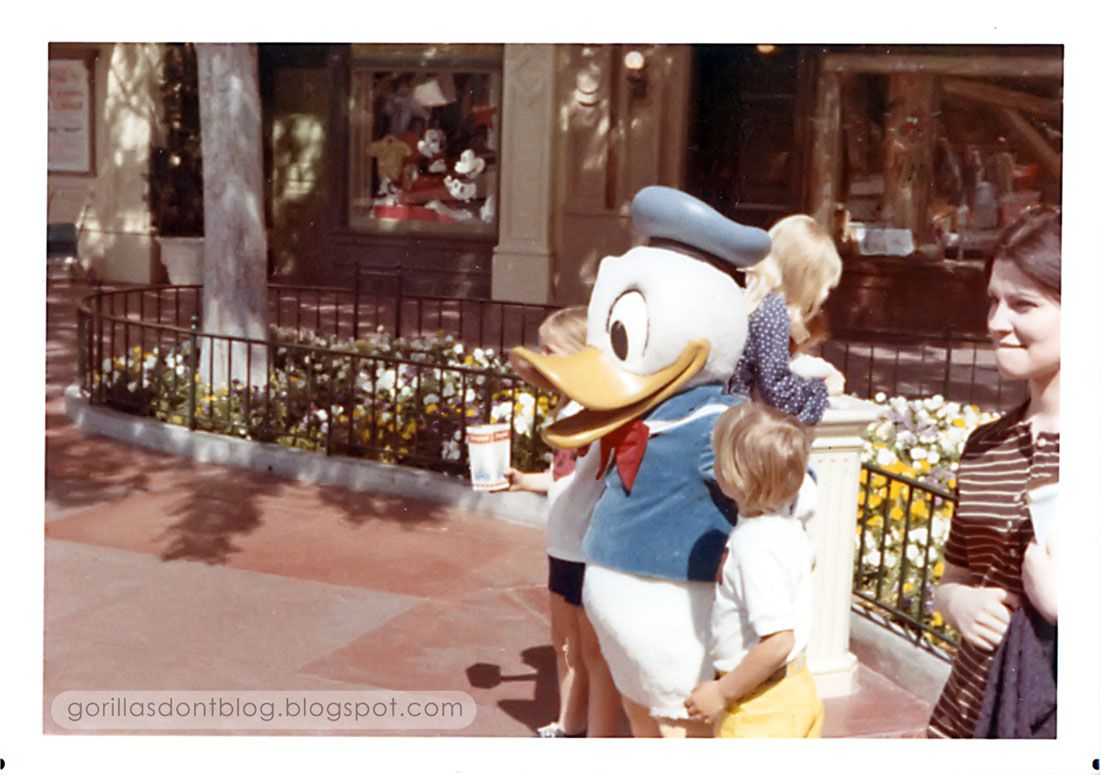 Hooray, Mickey leads the Disneyland Band. Does he know any other marches besides "The Mickey Mouse Club March"? The red pants are a good look, I gotta get me some. Is that person in the background (possibly a girl) wearing shorts and long stockings like kids did in the 1920's??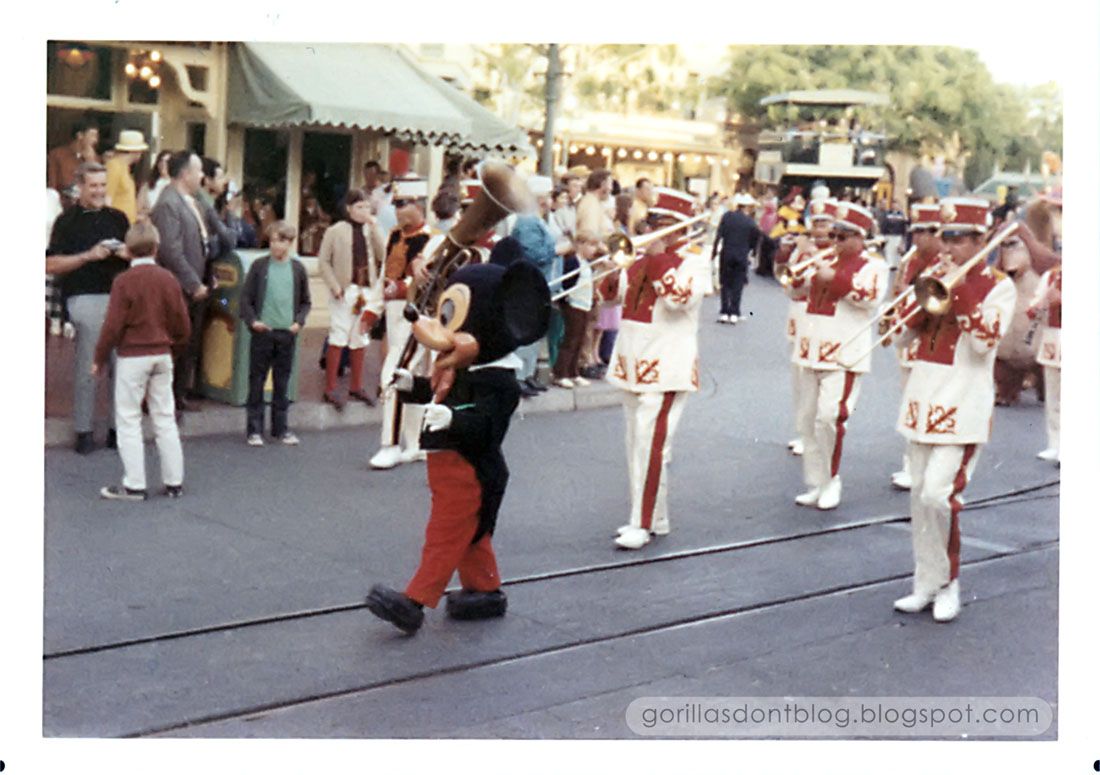 There are only four more pictures in this lot; stay tuned!