I am hoping to make your Monday nicer by posting today's lovely photos of Main Street USA, circa 1960.
Let's start with this image that is different from anything else I have, which makes it pretty special! We're looking at Main Street Station above some beautiful rose bushes. It hardly feels like an amusement park at all. Notice the sign for the new "Nature's Wonderland" over to our left.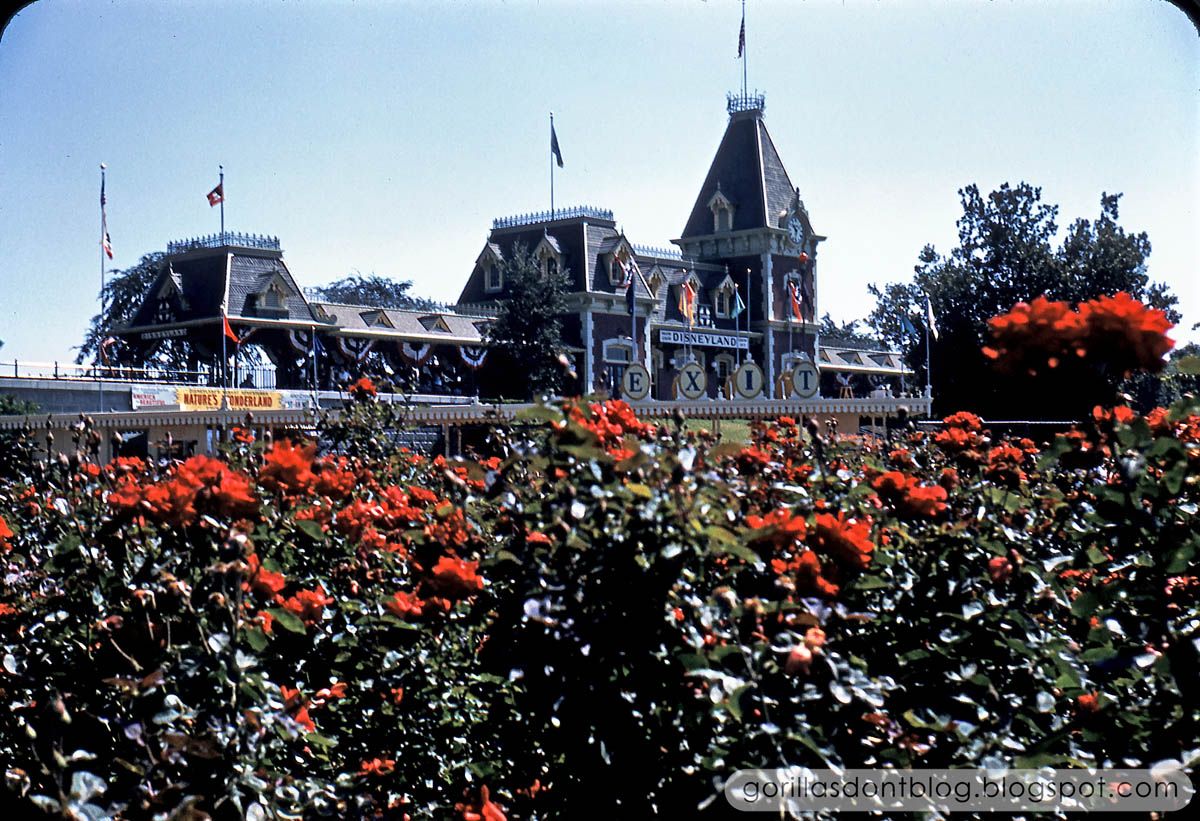 And here's a nice shot of Main Street, looking beautiful and vibrant (but not too vibrant!). I've always loved the color choices that were made for the various buildings back in those days. A Surrey is coming toward us, and would look funereal except for those bright yellow wheels. And the Omnibus just passed by - don't you want to run and jump onto the platform, and run up to the top level? To our right you can see one of the cool signs that adorned the lamp posts for a few years...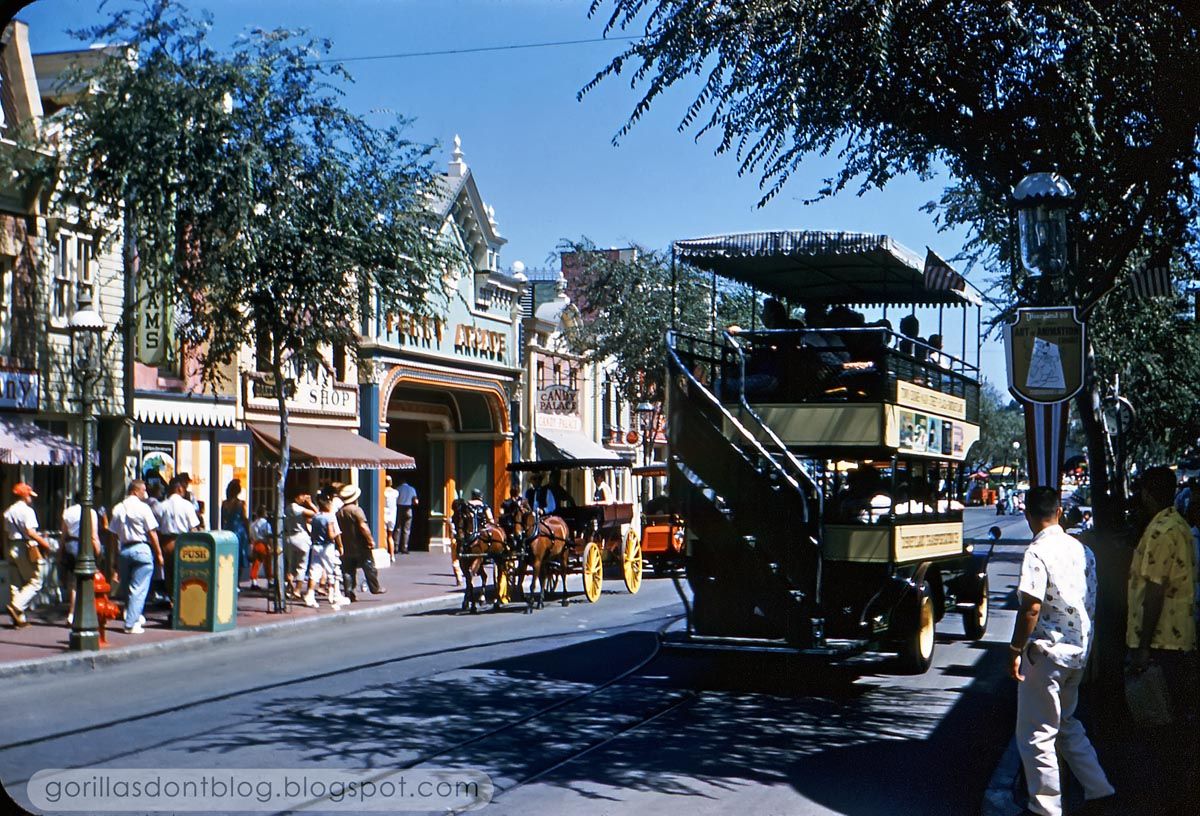 … Here's an image of one just like it (not mine, unfortunately); as you can see, it's for the Art of Animation Exhibit in Tomorrowland. It's a mini-poster!