Here are some more of those snapshots circa 1976; they're printed on that odd textured paper that was popular at the time. I hate it! But what are ya gonna do. These are not especially great, but it's something to post, so…
Main Street USA is a-bustle with guests. They've all shown up to ride Space Mountain, but they are nearly a year early. There it is in the background, still under construction. In fact, I think I see at least one worker on the conical roof. Note the signs celebrating the Bicentennial year.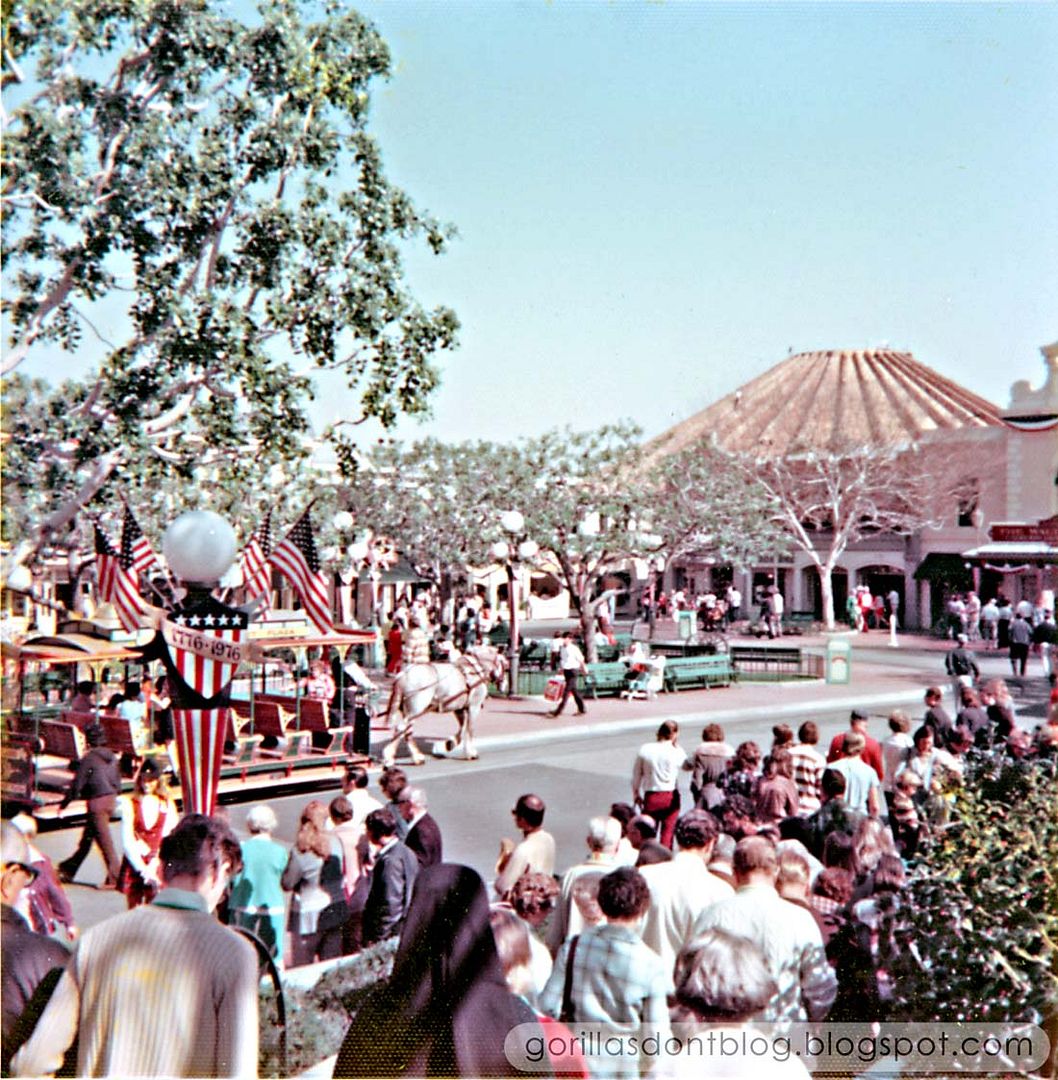 Oof, the quality of these prints is not so good. Still, the flowers at the entrance to Tomorrowland are nice, as is the glimpse of the Mary Blair tile mural in the background.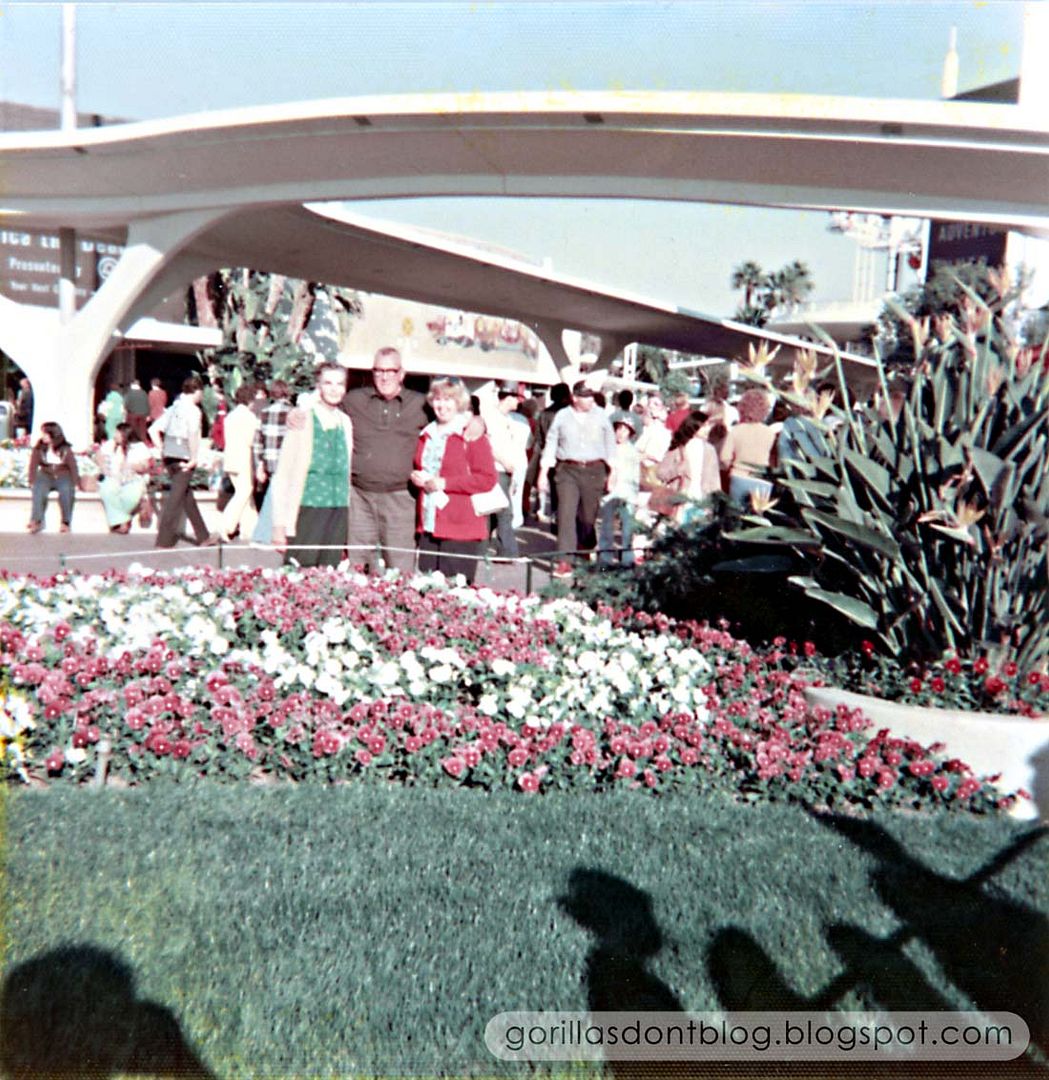 In theory, I love a parade. All I can see from here is the tops of the Dapper Dans' heads, but that's good enough for me. My little brother had a pair of red jeans like the ones that kid is wearing (he also had some "harvest gold" jeans). Two girls share a wheelchair, which is odd.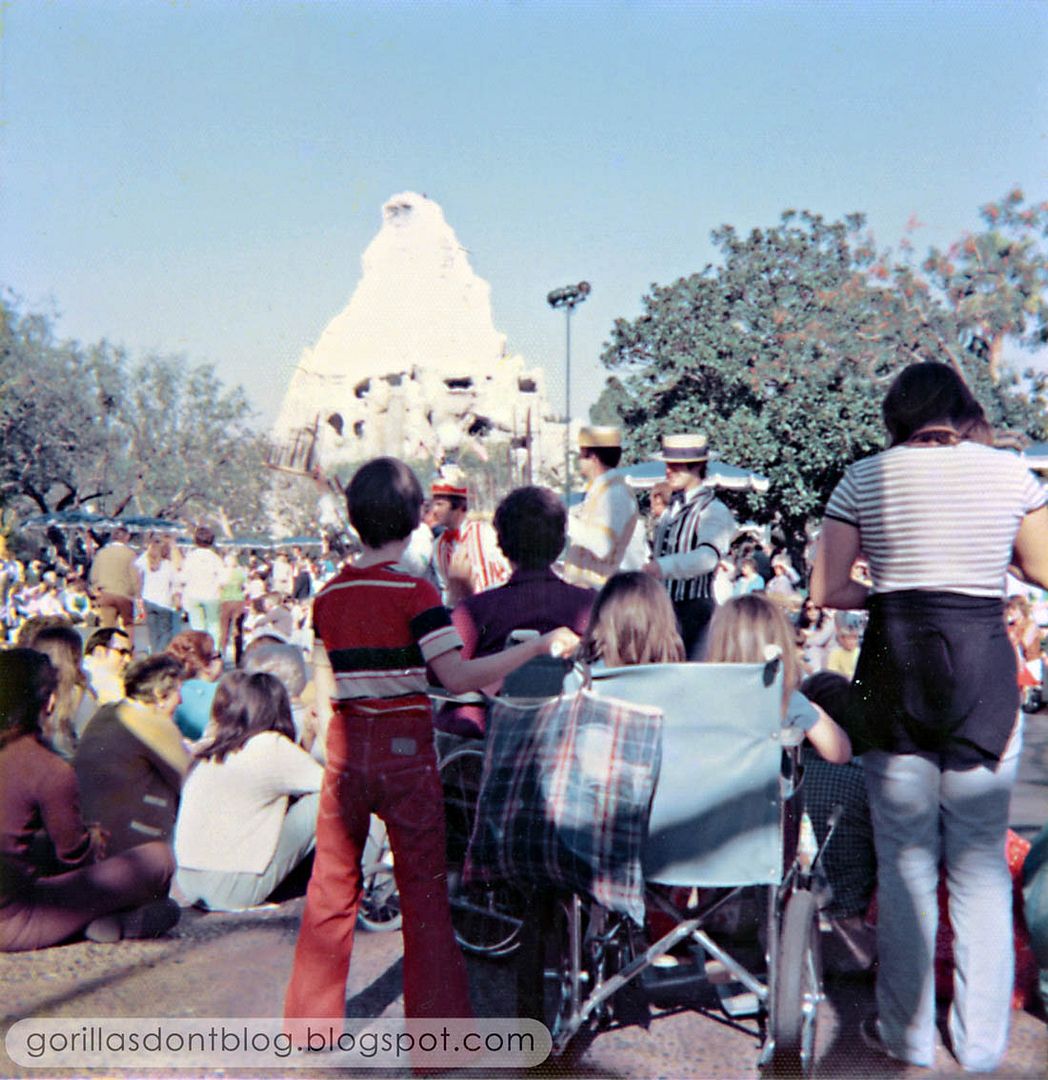 That menagerie of crazy topiaries (seen from the Disneyland RR) is safely contained by the boxwood wall. Thank goodness. Nobody wants to be gored by a topiary bull.