I would like to share these photos of Big Thunder Mountain Railroad from 27 years ago this month, in honor of its recent reopening. Or just because I happened to have them. You decide.
HOODOO! No, not the wizard from "Lidsville", sorry if I scared you. No, I mean those strange rock formations that resemble the "hoodoos" at Bryce Canyon. They're cool, and must've been a challenge to make. A photo like this, taken out of context, might easily fool somebody into thinking that this is a photo from the real Bryce Canyon.
Oooo-eee, a dinomosaur! I am going to go cross those empty, harmless railroad tracks and excavate him, articulate the skeleton (filling in the missing bits with Legos) and sell him to the Field Museum in Chicago for a kajillion dollars. Who's with me?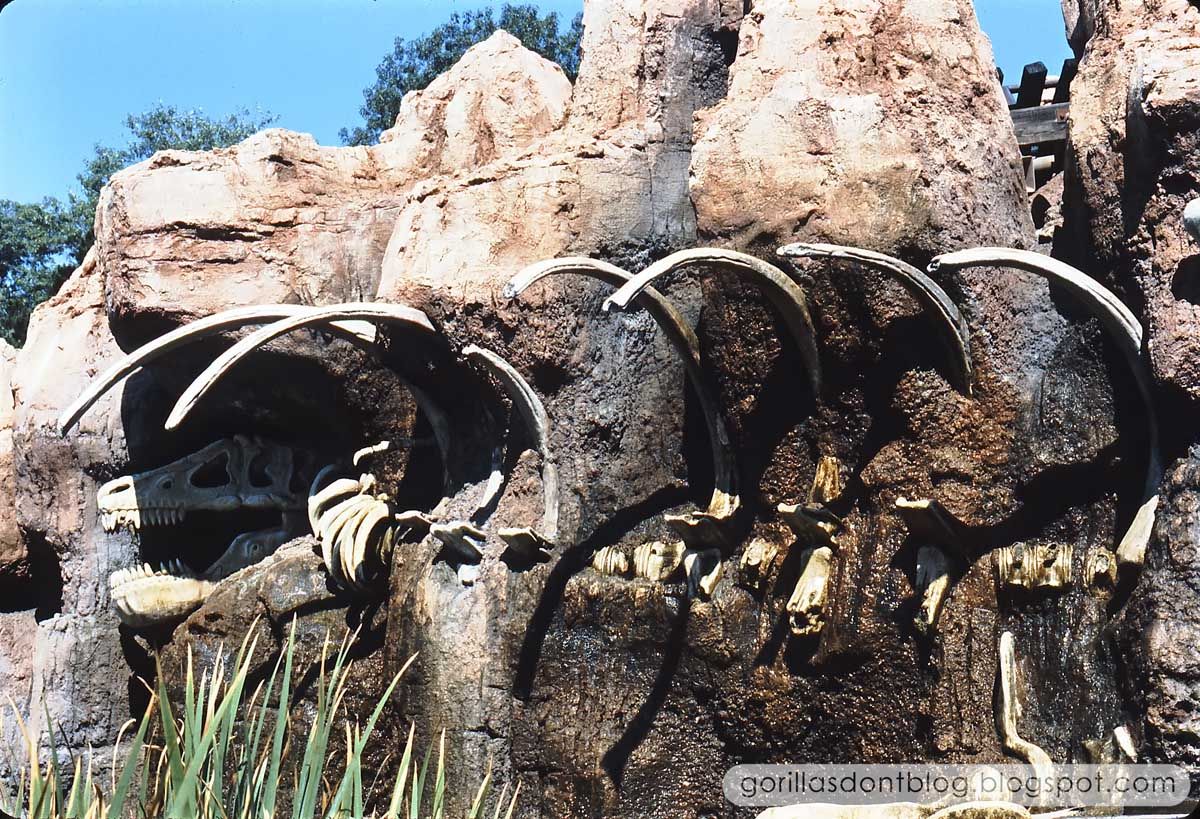 Whoa, who put that train there? It startled me so much that I spilled my chocolate milk. Who can I sue?