Hey. I love vintage Knott's photos as much as the next guy. Maybe even more. But aye caramba! These dark, gray, murky photos of the Ghost Town, while OK, feel kind of oppressive. Like a layer of volcanic ash has settled over everything. I hate when that happens! Somebody needs to use a light meter (hint: it's not me).
That guy to the left has a brightly patterned (Hawaiian?) shirt, but it does little to cut through the gloom. The blacksmith's shop is to our right, when I was a kid there used to be an actual blacksmith in there banging away on white hot iron rods, making horseshoes. Goldie's can be seen, along with the kicking leg in the side window.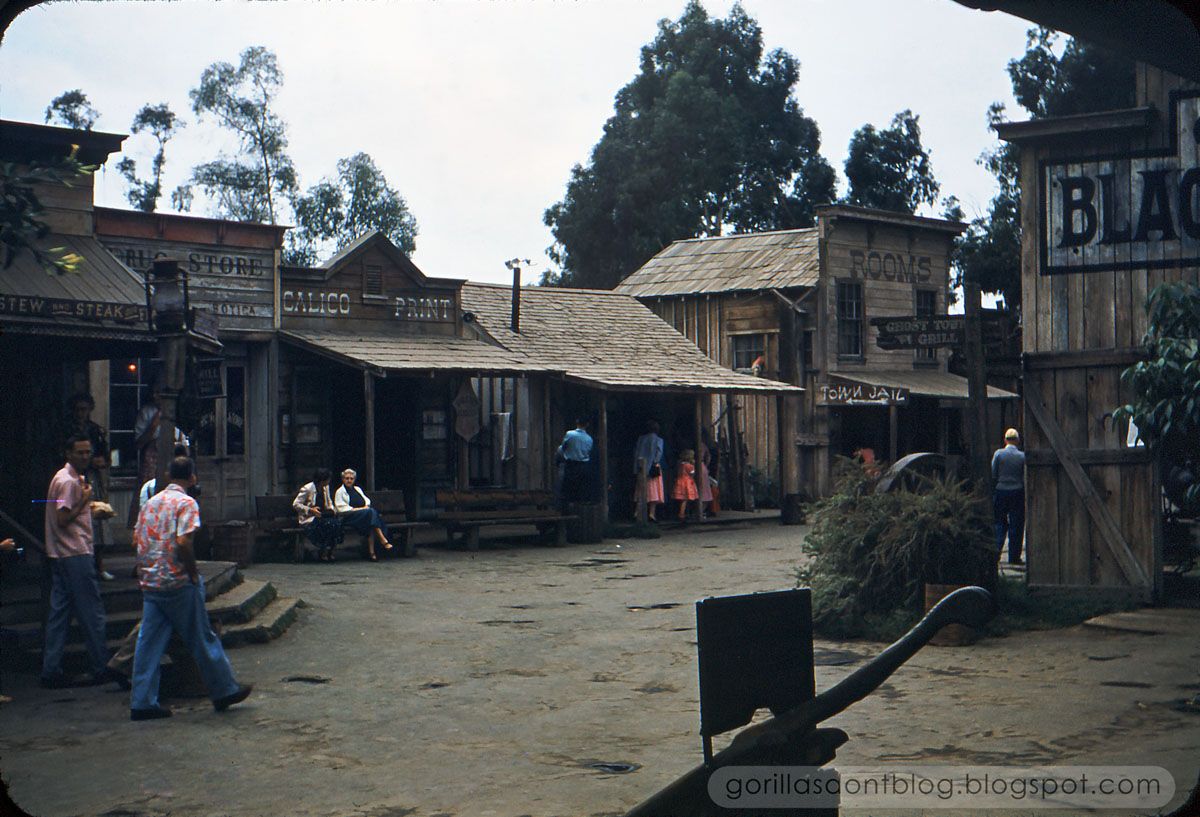 "Mommy, why do we need a flashlight during the day?"
"Well, honey, I think it might be The Rapture. I hope you've been good."
"Uh…..?"
I love the way the two kids are checking out the wooden Indian!