I have a few small lots of old snapshots that I am scanning to share here on GDB; today's are from 1976. There's nothing super exciting, but I still enjoy them.
The color must be way off in this picture, because the Columbia appears to be a strange "refried bean" hue rather than its typical "burnt sienna" orangey color. Why not just make it a nice sparkly green metal flake and be done with it? (Metal flake colors are my favorites!)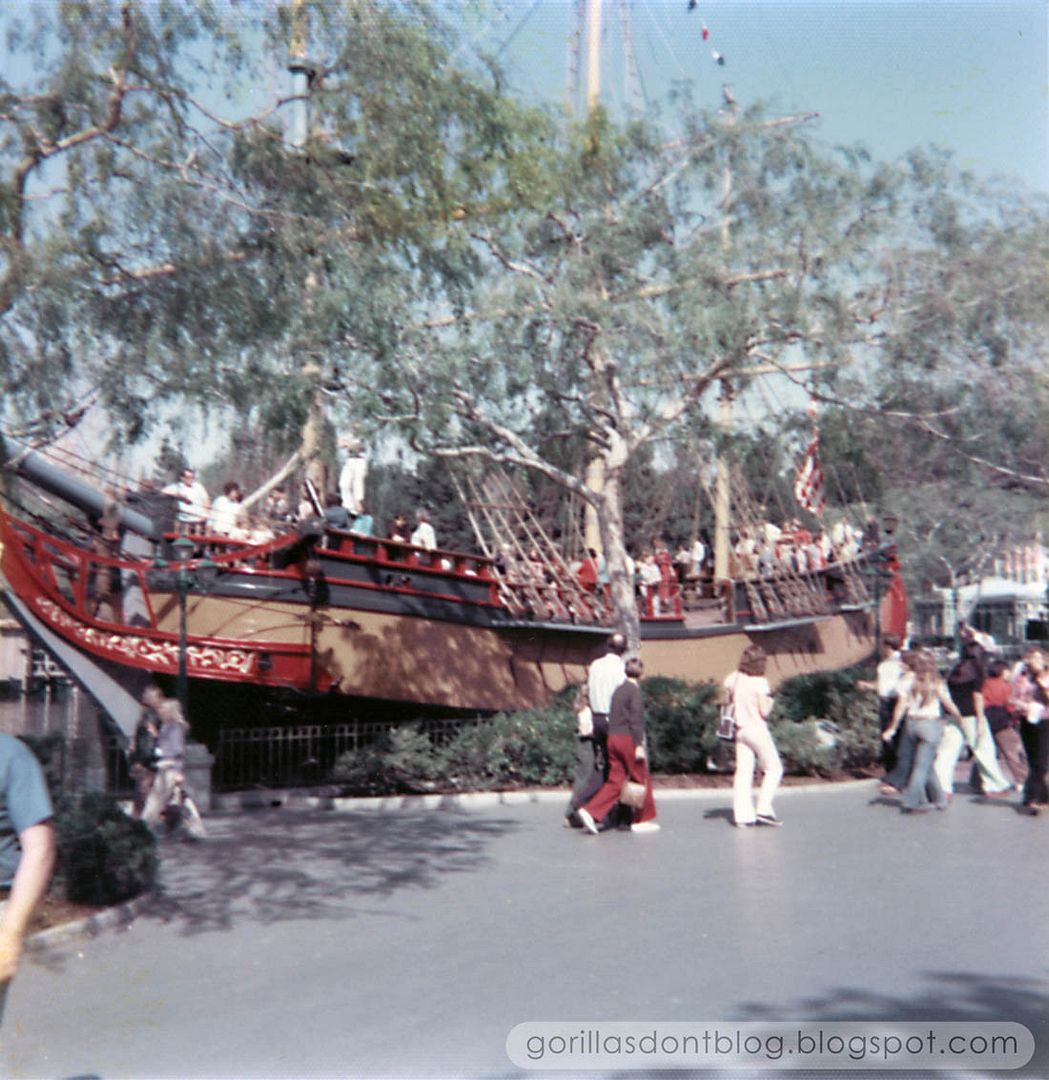 It's the Bicentennial, and none of these people are wearing red, white and blue. What gives? In fact, they look positively drab for the mid-1970's. I like the fact that the end of Tom Sawyer Island is still untainted by the Fantasmic stage.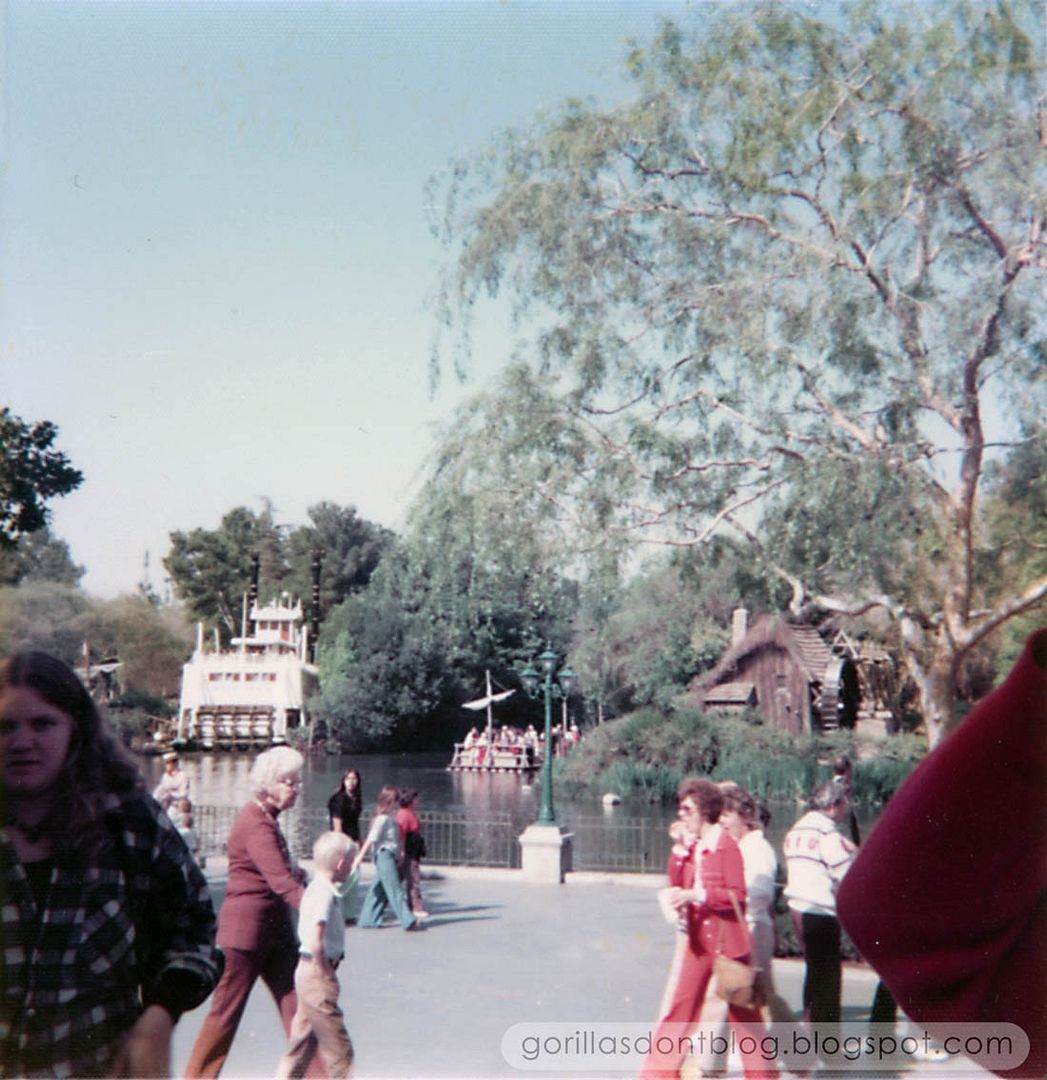 Here's a pretty nice shot of New Orleans Square. The guy in the white shirt to our right is stunned. "It's so beautiful!".