Hoo boy, I am waaaay behind on my blogging. What the heck am I going to post for today's "Anything goes" Saturday??
Well, I went through my miscellaneous scans, and decided that my brilliant readers might be able to help me to identify the locations of some subjects. But BEWARE! These are especially tricky, and may cause madness to those foolhardy enough to attempt such a thing.
This first one is kind of neat; a road segues into a long uphill climb, part of an unknown bridge to... someplace. This might be in Florida, since I seem to wind up with lots of slides from there - plus there's the palm trees. The house to our right needs a fresh coat of Sateen Duraluxe paint, but the clean laundry is hanging in the sunshine to dry. I'll bet the driver of that automobile is thrilled to be behind that loaded truck.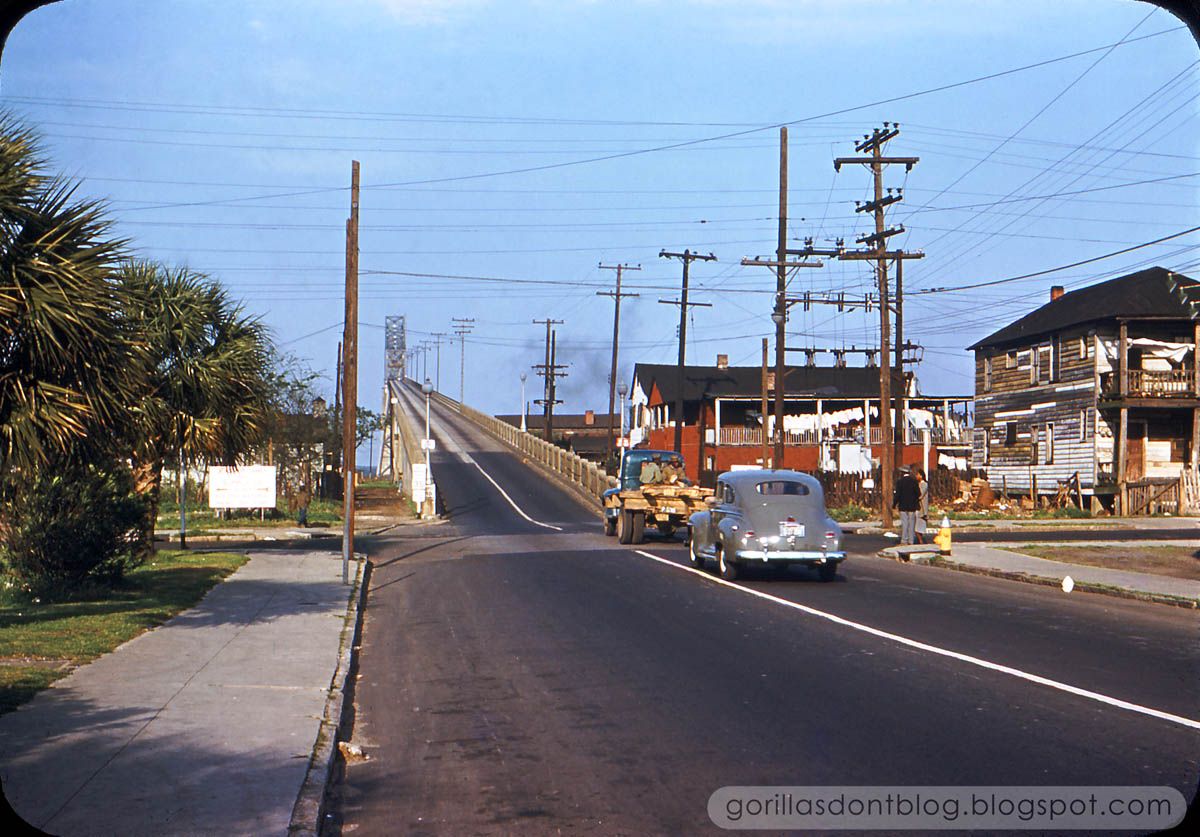 There aren't many clues in this photo; the ferry boat looks pretty standard. But neat! And we sure don't get much in the way of landmarks. Who recognizes that stumpy pier or that featureless gravel parking lot? The highlight for me is that red station wagon with "Phillips 66" emblazoned on the side.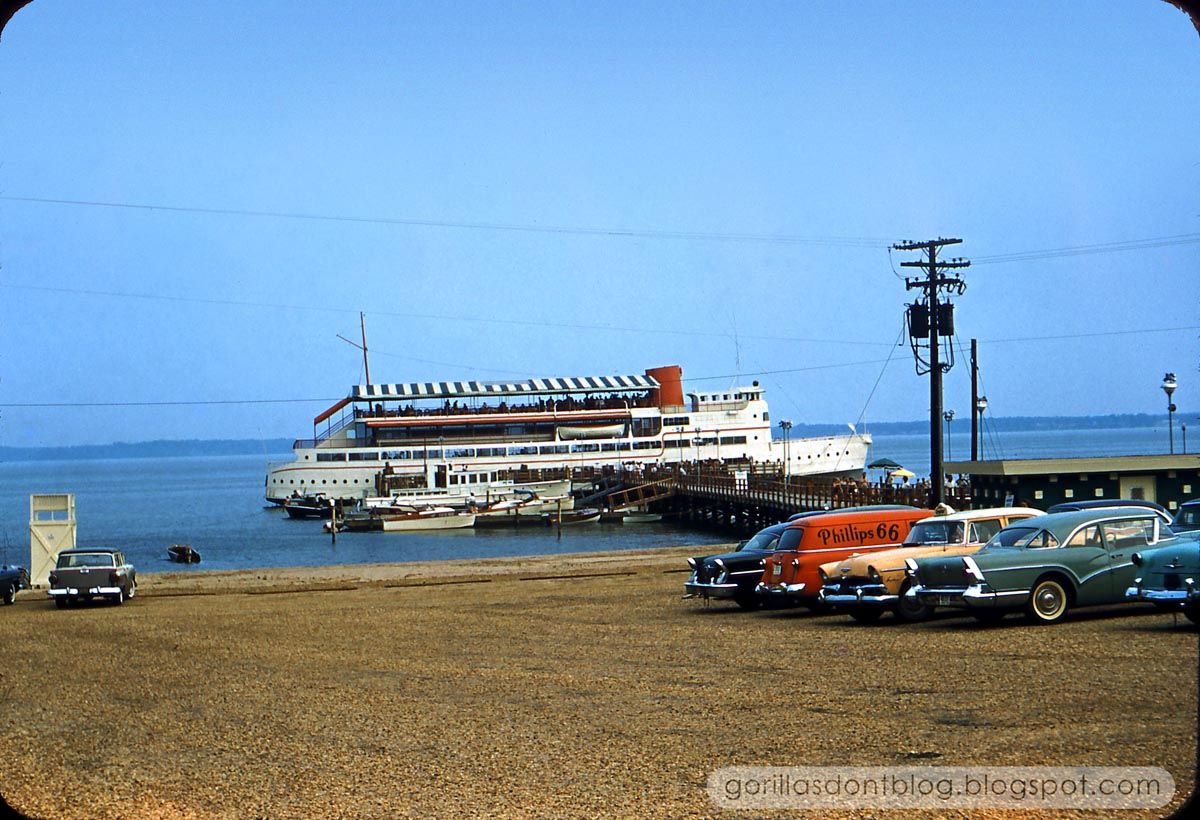 Hmmm, can this be a scene at some university, perhaps? It has a "back East" vibe to it. The tiny sign out front is illegible, unfortunately. Why would somebody take a photo of this building unless it had some dark and bloody history? Maybe this is where Benjamin Harrison first played foosball. I sure do love that two-tone, red and white car. I'm going to have my rich daddy buy it for me, because he buys me anything I ask for!