For those of you who are wondering what the heck Madurodam is, please see previous posts here, here, and here.
We've seen shipyards, amusement parks, and all kinds of other miniature wonders at Madurodam. Today we'll take a look at the bustling train yard. Below is a train station that is functional and severely modern (Mies Van Der Rohe?), nothing like the ornate stations of the pre-war era. Itty-bitty people loiter on the platform, waiting for their tiny trains to take them to their teensy jobs.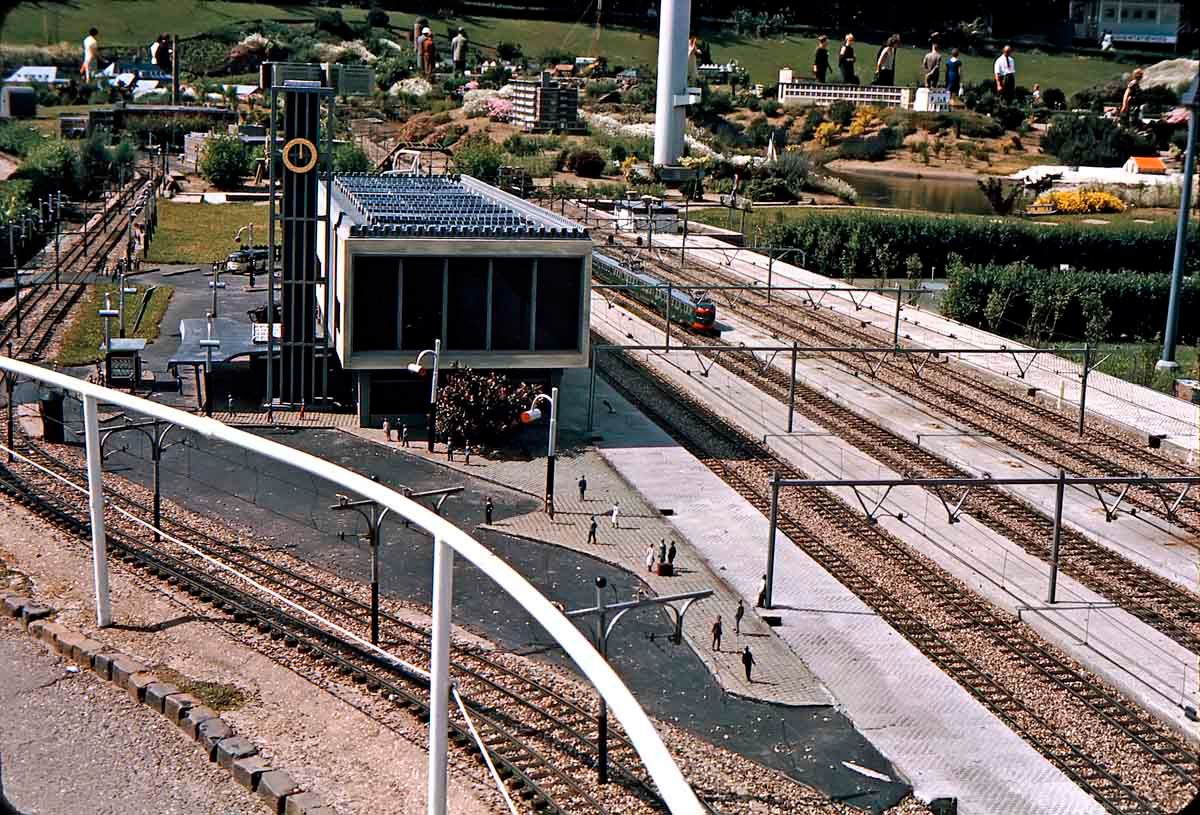 Here comes one now! Or is it going? Much like an earthworm, it's hard to tell which way it is headed.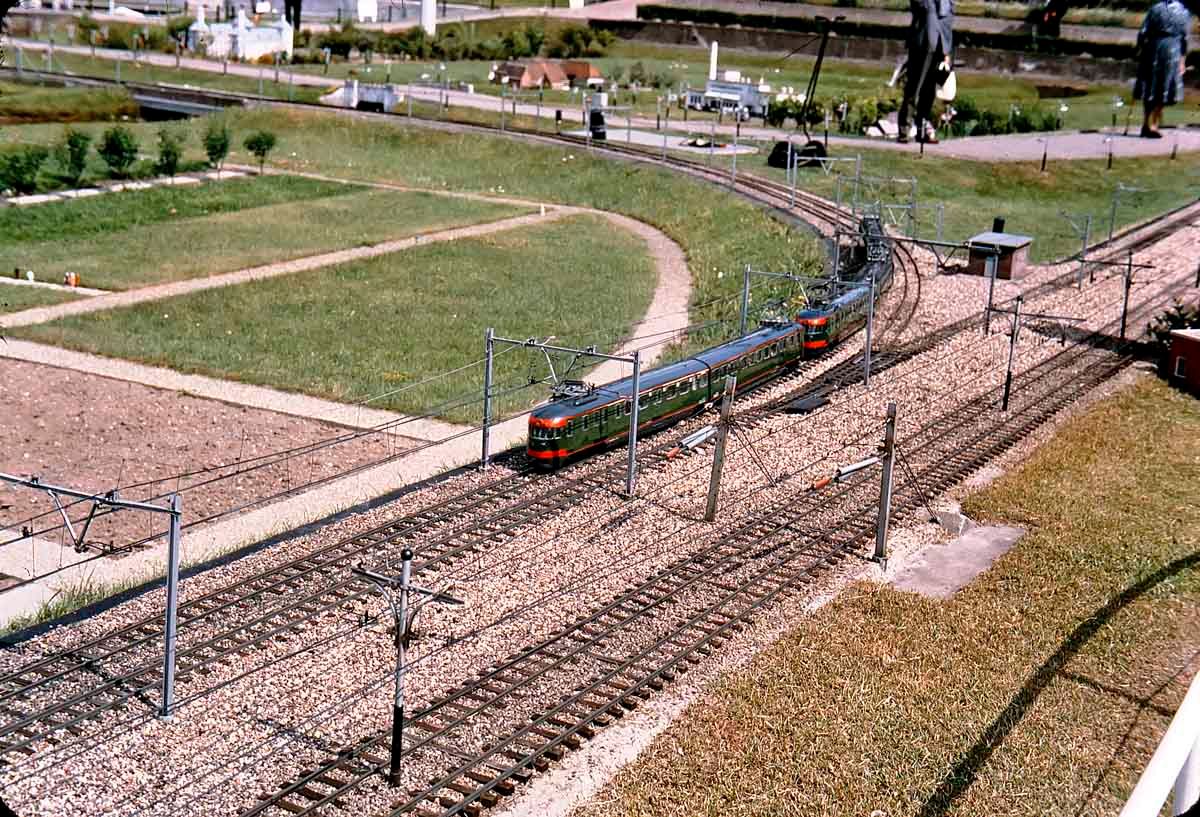 Wedged between the airport and the train tracks is a soccer field. I can practically hear the vuvuzelas. The incredibly annoying vuvuzelas.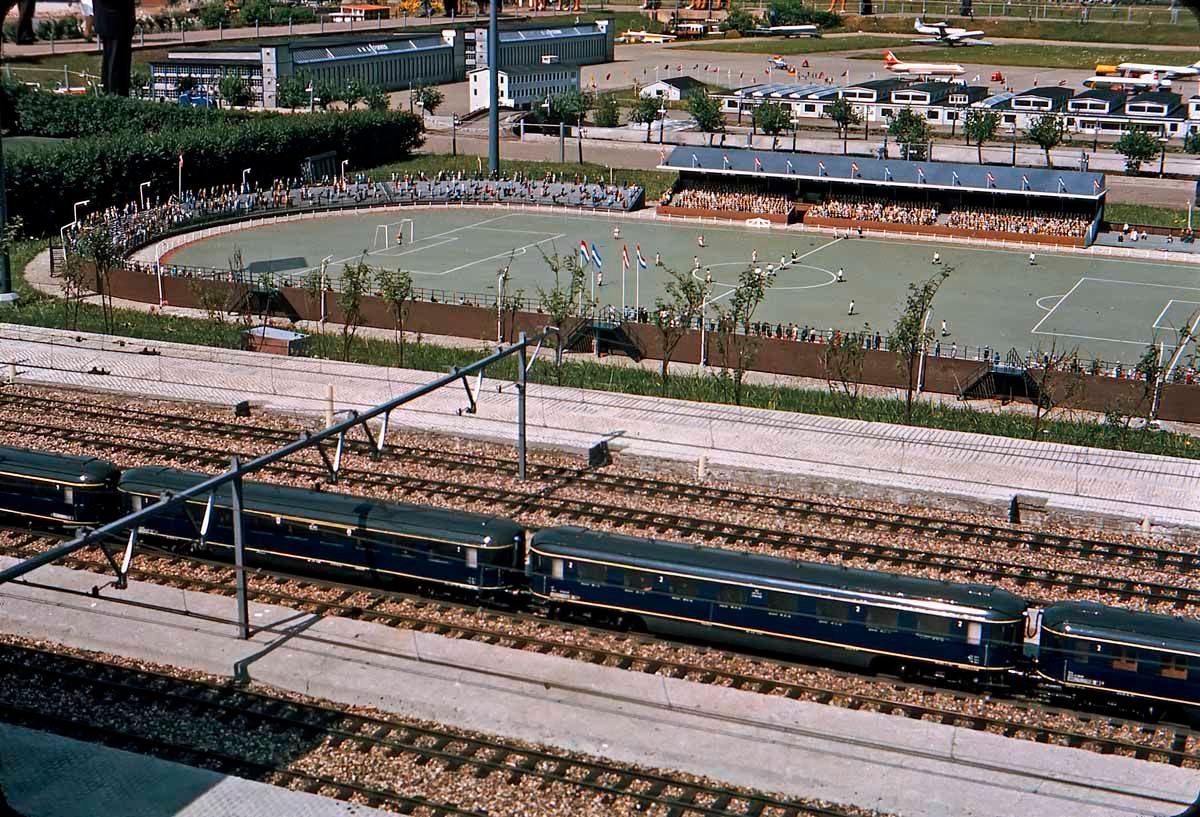 This photo isn't train-related, but this li'l chateau is almost as adorable as Malibu Barbie's dream house.