Rainbow Ridge gleams gleamily under the bright early-spring sun. There are more puffy clouds than you can shake a stick at. I don't think I've ever seen a photo of Rainbow Ridge at night, but I imagine that it was beautiful.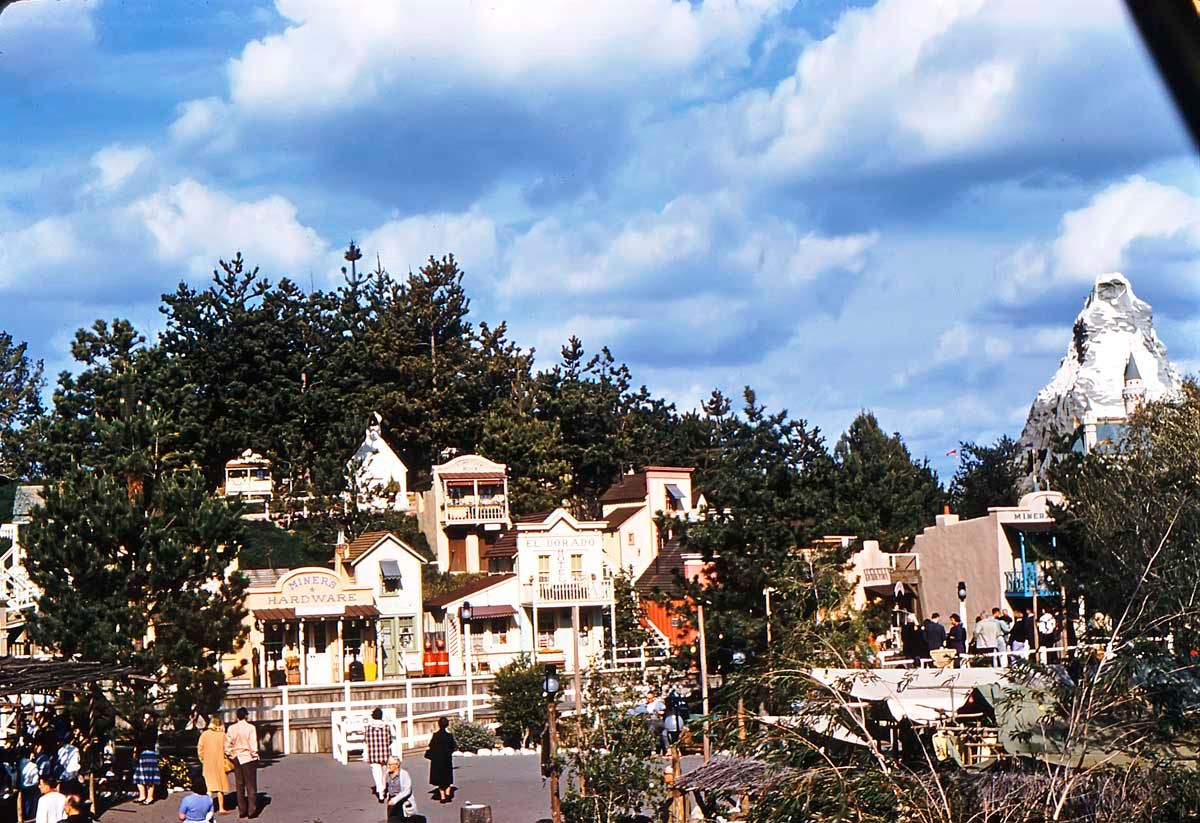 The bright sunlight has been partially obscured by a plague of locusts, but that won't stop these guests from riding the li'l Mine Train. Just as the train leaves, a flock of pack mules returns from the wilderness.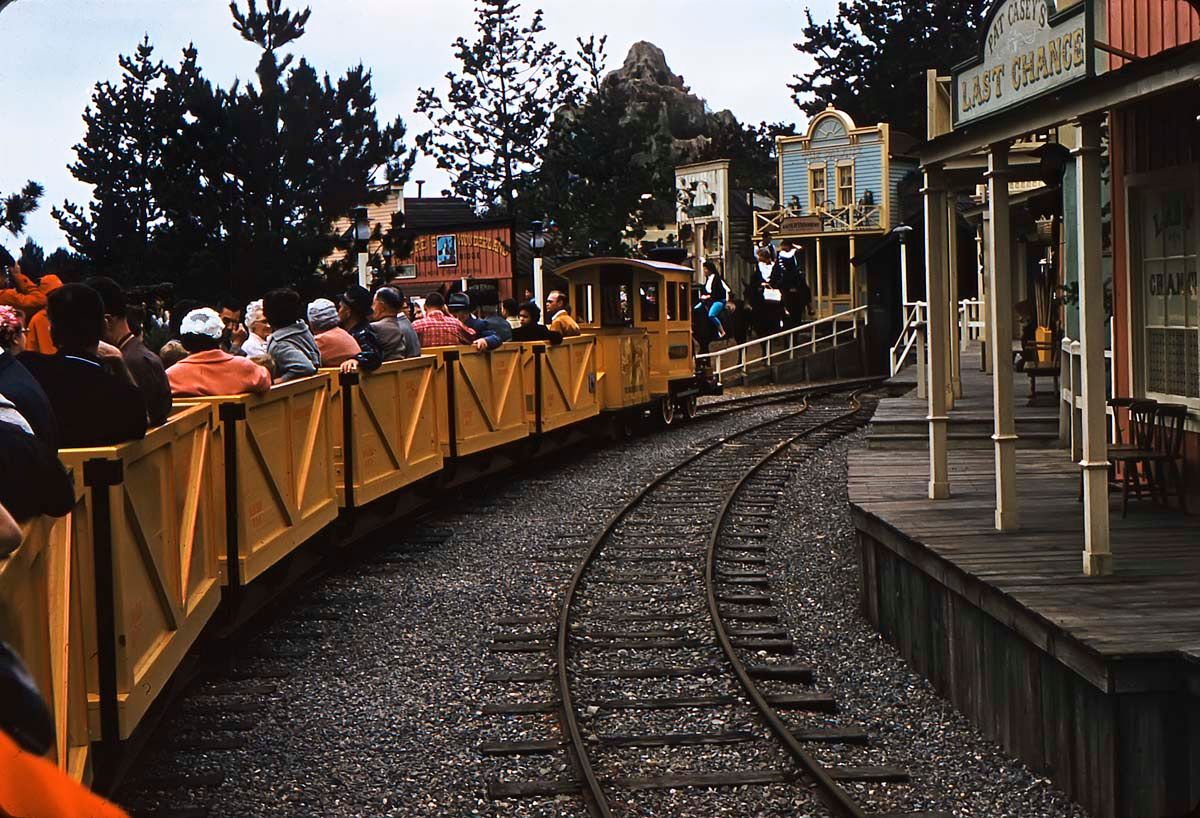 I just added this closeup of a sign on the reddish building to the left; reader Chiana was curious about it, as it seems to show Cascade Peak. It looks like a mashup of two scenes from the attraction poster. If anybody has a better photo of this sign, Chiana and I would love to see it!