At first you might see today's photos and think, "Why am I looking at pictures of an old airport?". But on closer inspection you'll realize that this is a scene created entirely in miniature! We're back at "Madurodam" in The Netherlands - see my first post for some history on this venerable European attraction.

From what I can see in those older 1955 photos, there was no airport, so it made for a great post-war addition. What could be more exciting than the sight of a dozen or so gleaming white jet airliners waiting on the tarmac, preparing to fly to who-knows-where? Paris! New York! Buenos Aires! Oxnard!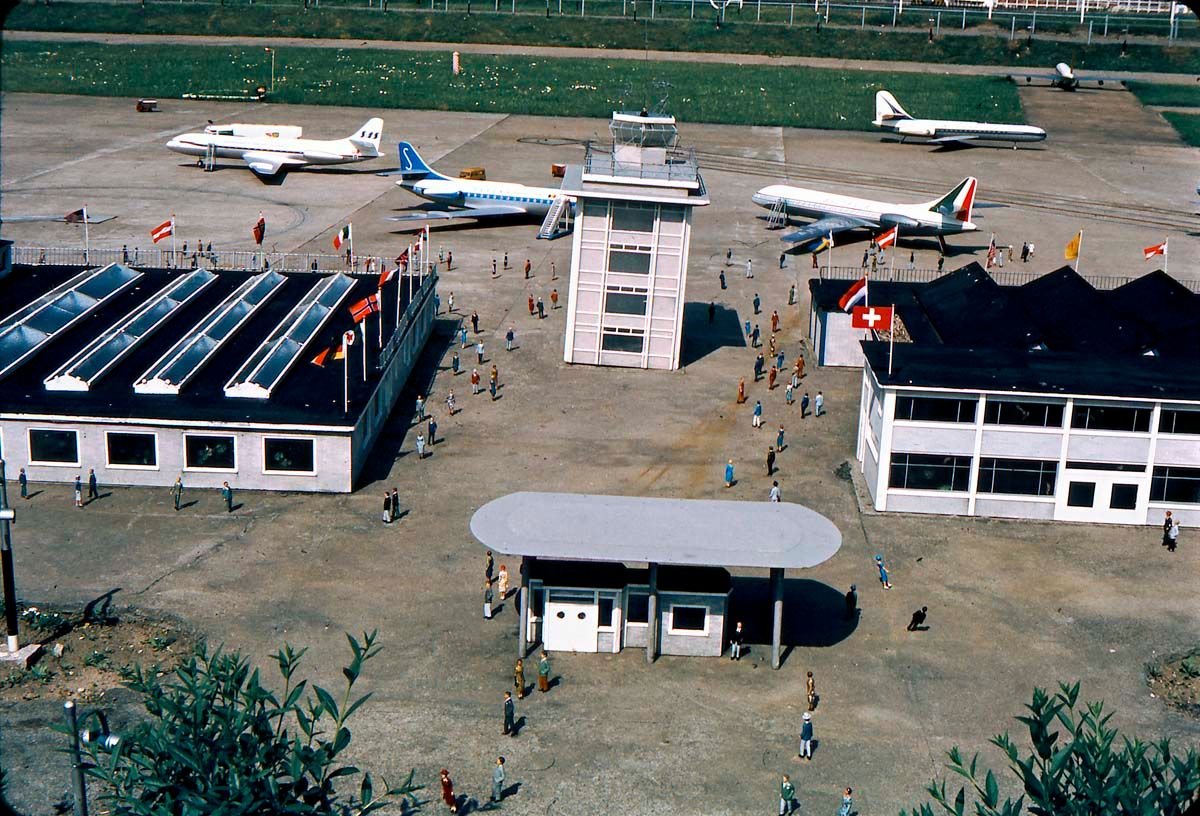 There's a Shell gas station, a good place to fill up your rental car before returning it. I love the details, the tiny gas pumps, the car carrier, the little Citroens and Peugots and various trucks.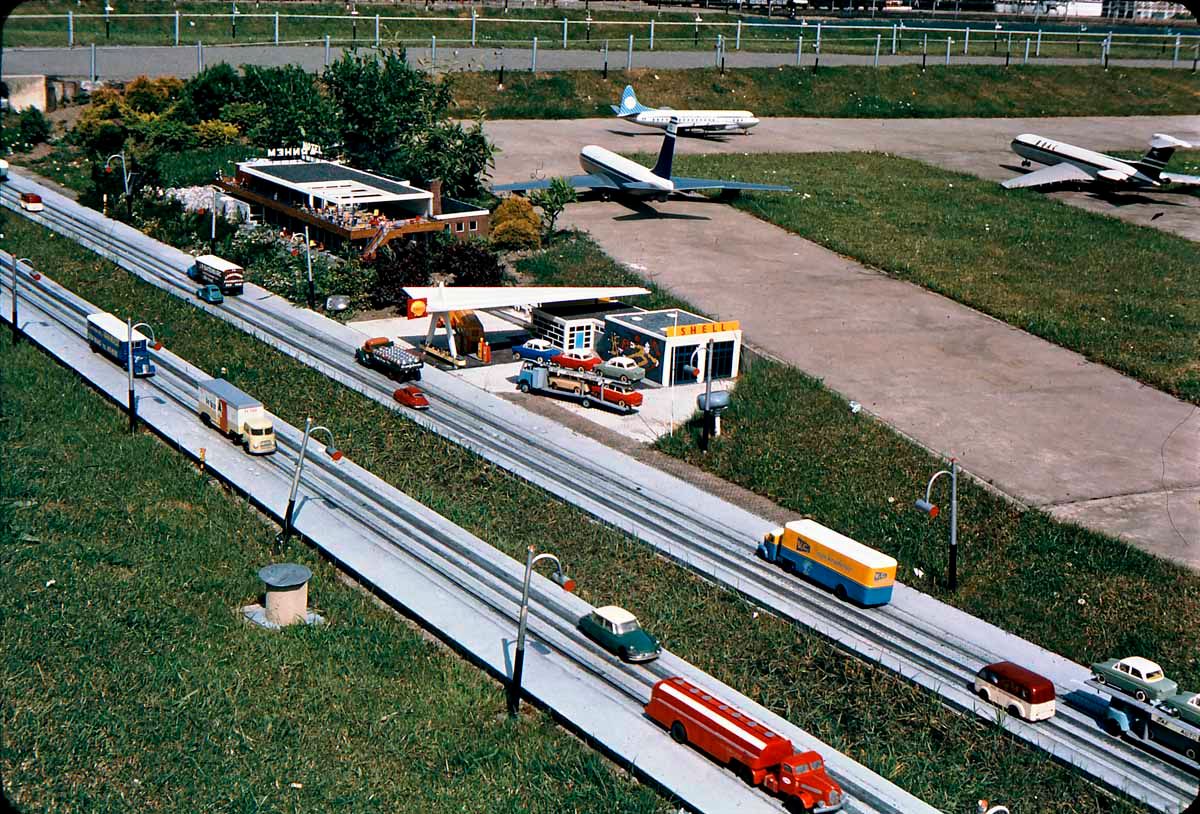 I'm tellin' ya, if it wasn't for those legs in the upper left, a person could be fooled into thinking that this was a real airport.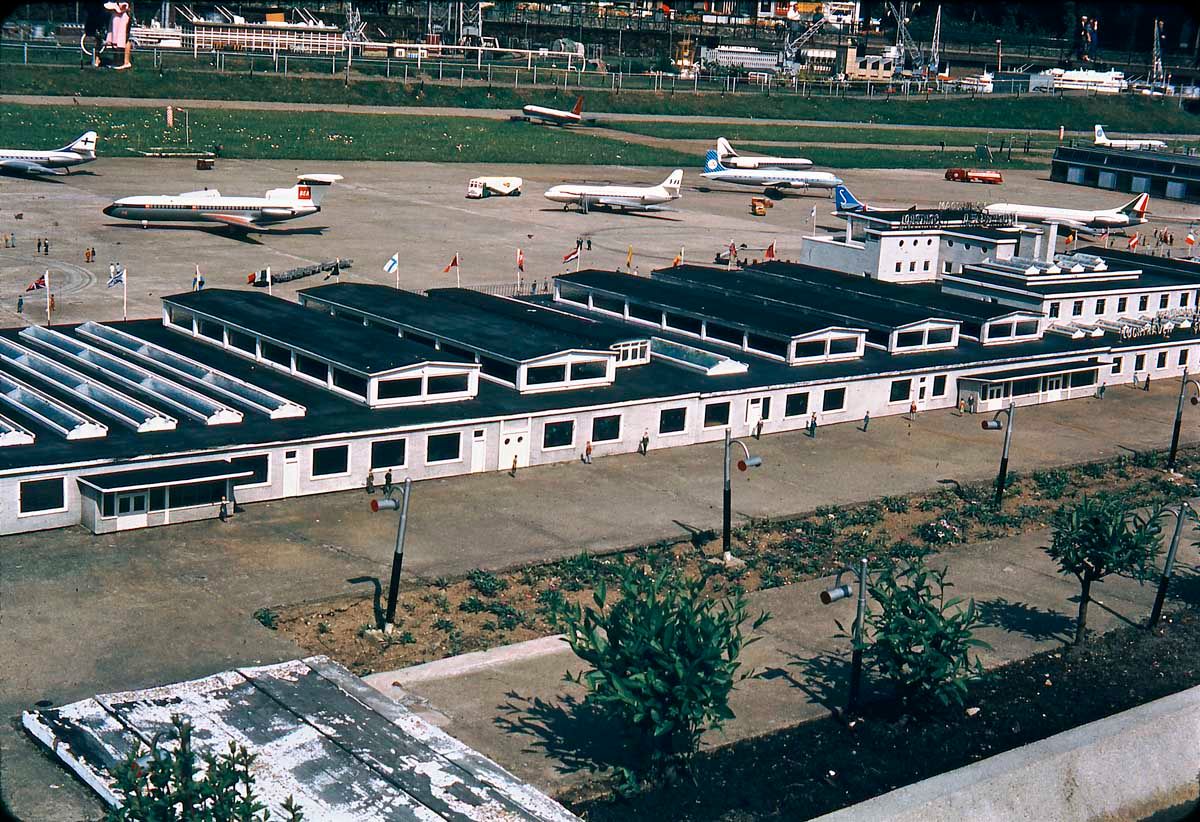 The folks in the background give you an idea of the scale here. I like how some of the miniature people are standing at crazy angles!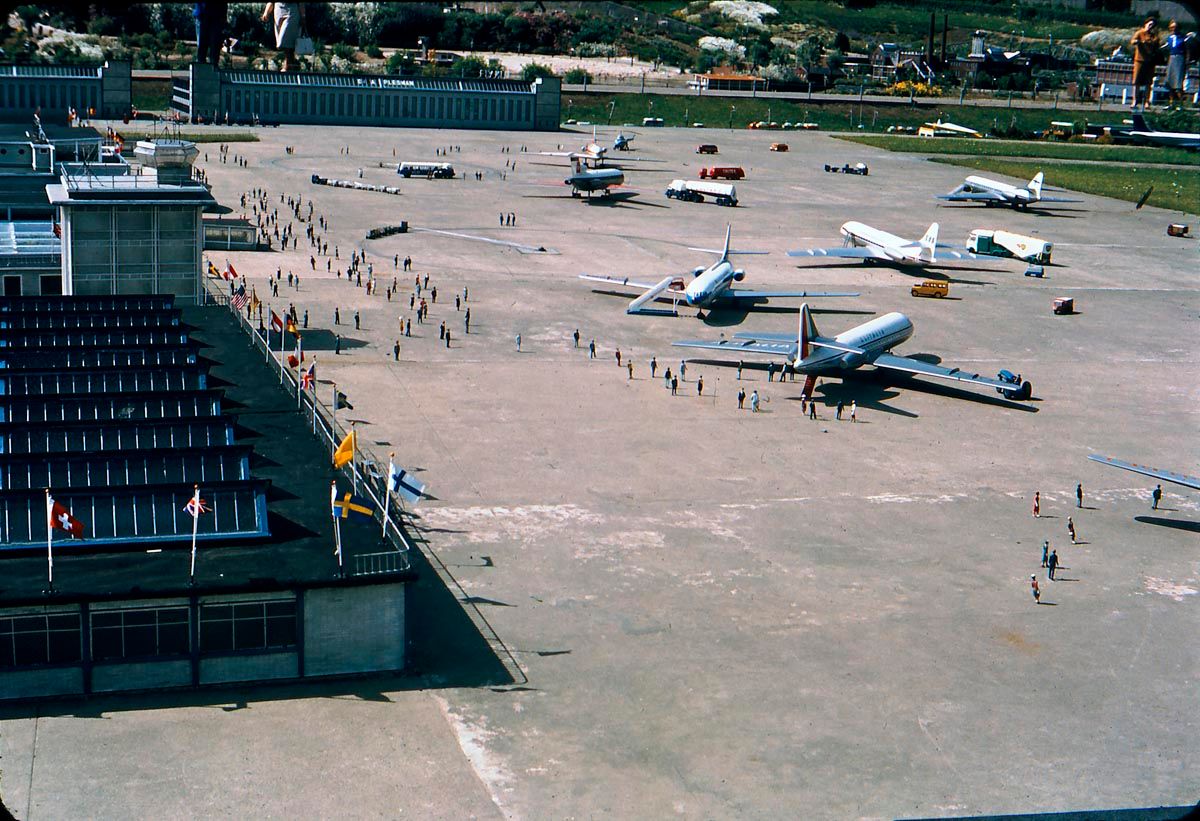 I hope you've enjoyed today's visit to Madurodam, because I have more to come.