Today we're taking a quick detour to Knott's Berry Farm. The hugely successful "Roaring 20's" section of the park (which included the famous Corkscrew roller coaster) was deemed worthy of expansion, and so the "Knott's Airfield" was added. I believe that this was a restaurant, meant to resemble an old fashioned terminal. Guests could choose either fish or chicken, just like on an airplane. I kid! Howsabout that cool "flying K" logo? Does anybody know if this building still stands?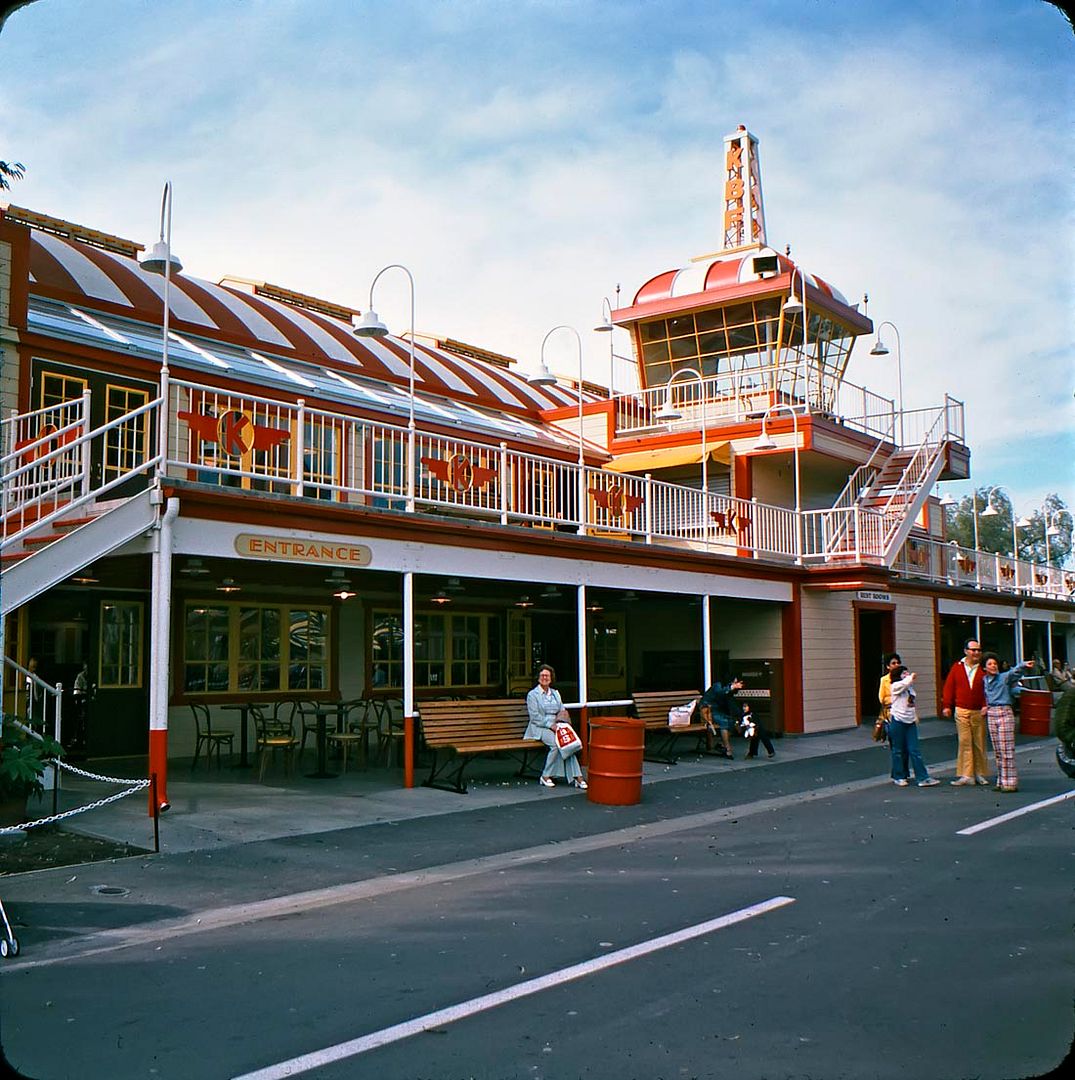 Among the attractions added for the Knott's Airfield (which included the Sky Cabin, Sky Jump, and Steeplechase), and the one visible at the end of this runway - the Loop Trainer. I think they had a ride just like this at Magic Mountain (?), and maybe at Hershey Park too. You'd spin and and spin, and the crushing G-forces held you in the ride as the giant disk tilted up at a steep angle until you blacked out. Some fun! Meanwhile I am intrigued by the double doors that would take you into the guts of the Mine Train ride - let's sneak in there!



And, just because I have it, here's an old guy near the Antiques store - wherever that was. Near the Saloon, I think.