Let's start at this unidentified kiddie park, Somewheresville USA! We're lucky to get a glimpse into the childhood of two of the greatest rock musicians ever: I'm talking about Matthew and Gunnar, better known as Nelson! They've already developed a taste for classic Harleys, and who can blame them.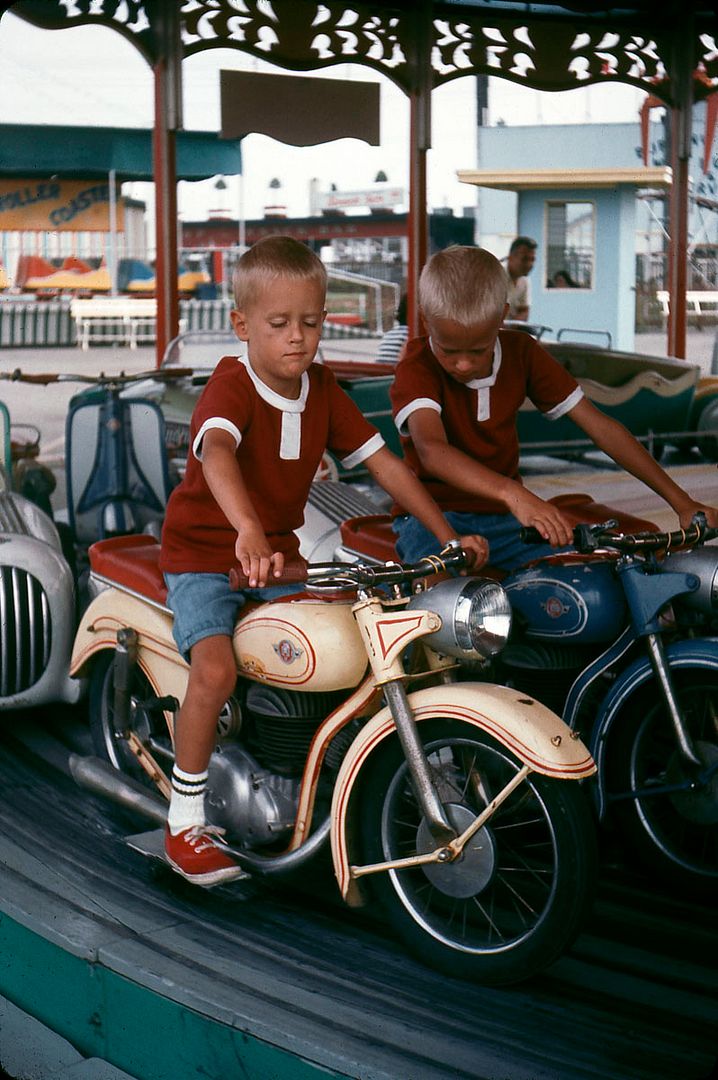 I have to admit that I thought that Mount Rushmore was a lot bigger than this. Cary Grant and Eva Marie Saint must be tiny. Sculptor Gutzon Borglum (Gutzon??) and his son Lincoln removed at least 10 cubic feet of granite (using M-80s and nail files) to create this portrait of George Washington, Conan O'Brien, Theodore Roosevelt, and Abraham Lincoln.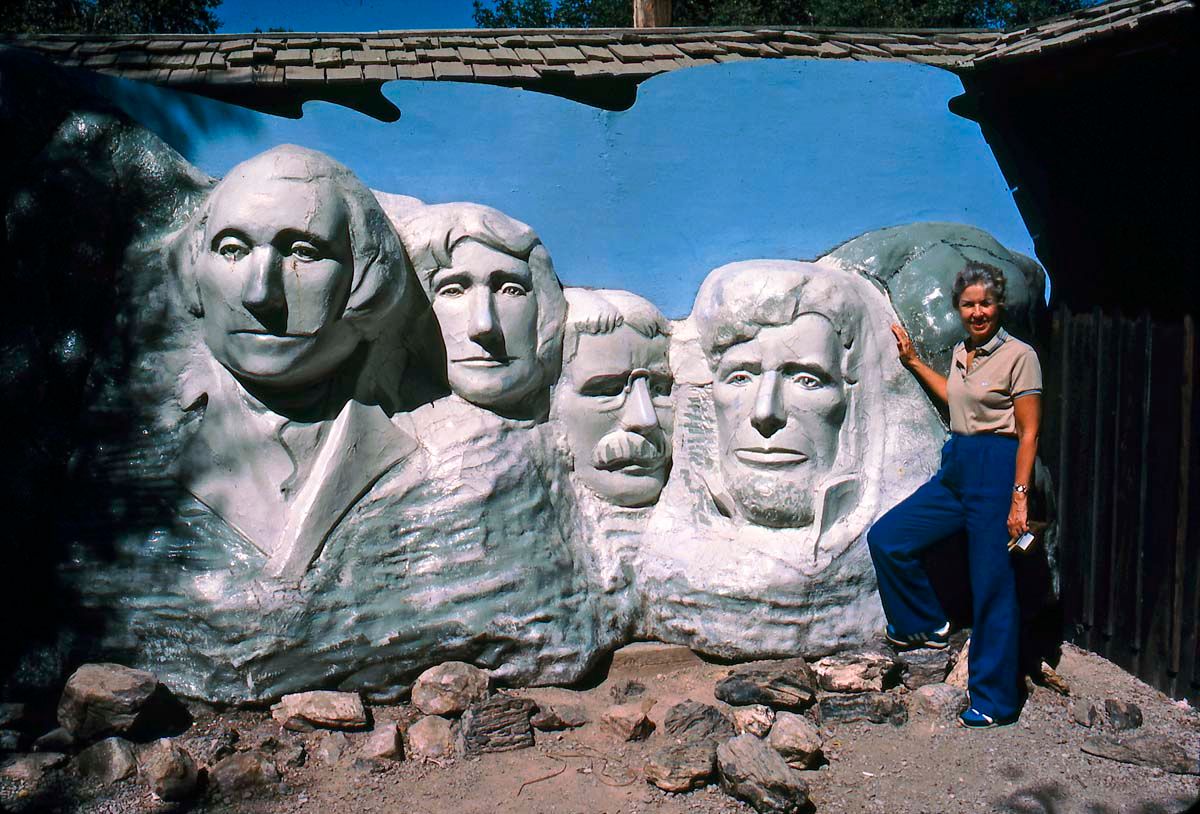 "Busch Gardens": the name evokes a lot of memories, but not of the park that is pictured below. My memories are for the Van Nuys park (long gone); this photo shows the Florida Busch Gardens. I believe that Florida is somewhere in Canada. Man, that is one funny looking mule those kids are riding. Maybe it was pregnant. In the background runs the Monorail, an uncool hanging variety that I encourage all of you to point at and laugh.