Today seemed like a pretty good day to visit Santa's Village, in the beautiful mountains of San Bernardino, California!

Fans of Disneyland's parking lot might get a similar (but smaller) thrill looking at this sea of fabulous cars from the 50's.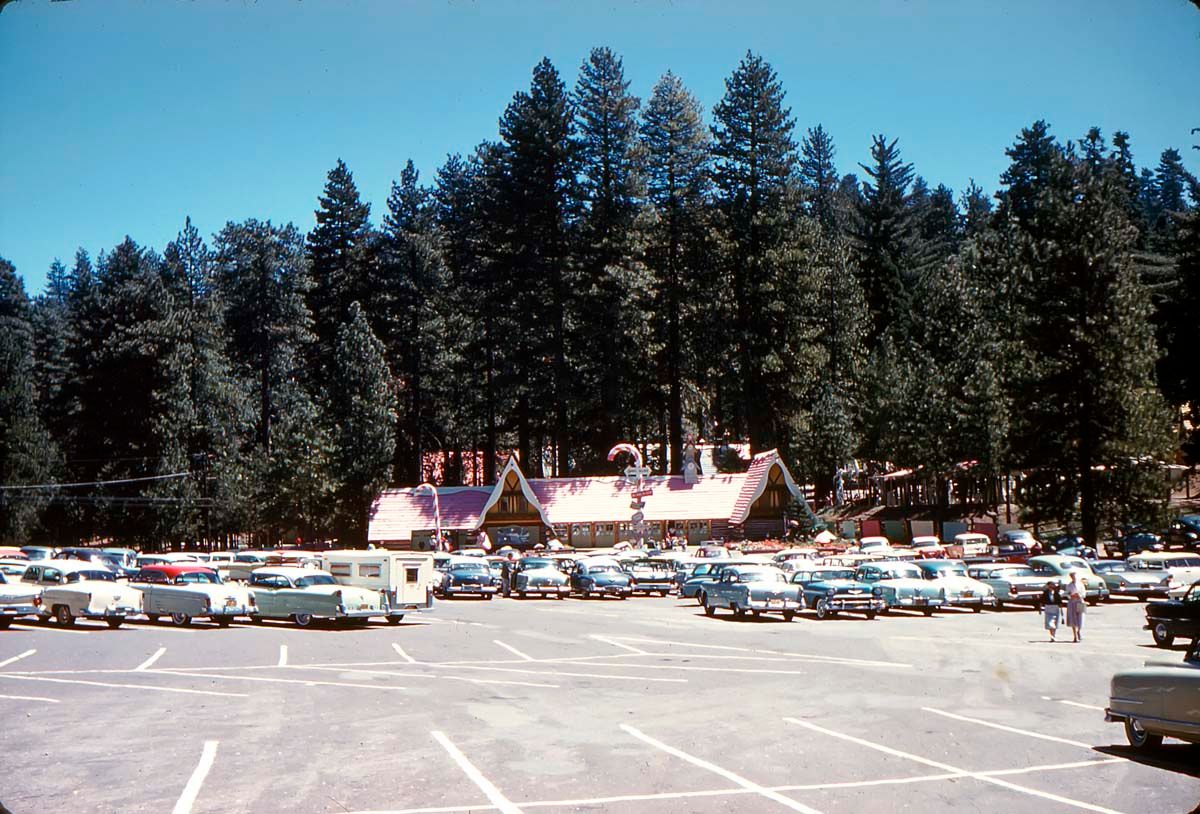 These ladies are goin' nowhere fast in that sleigh, but they don't seem particularly worried about it. I love the whimsical signs on the giant candy cane, the triple clock on top of the roof the building, and the plywood "snow"!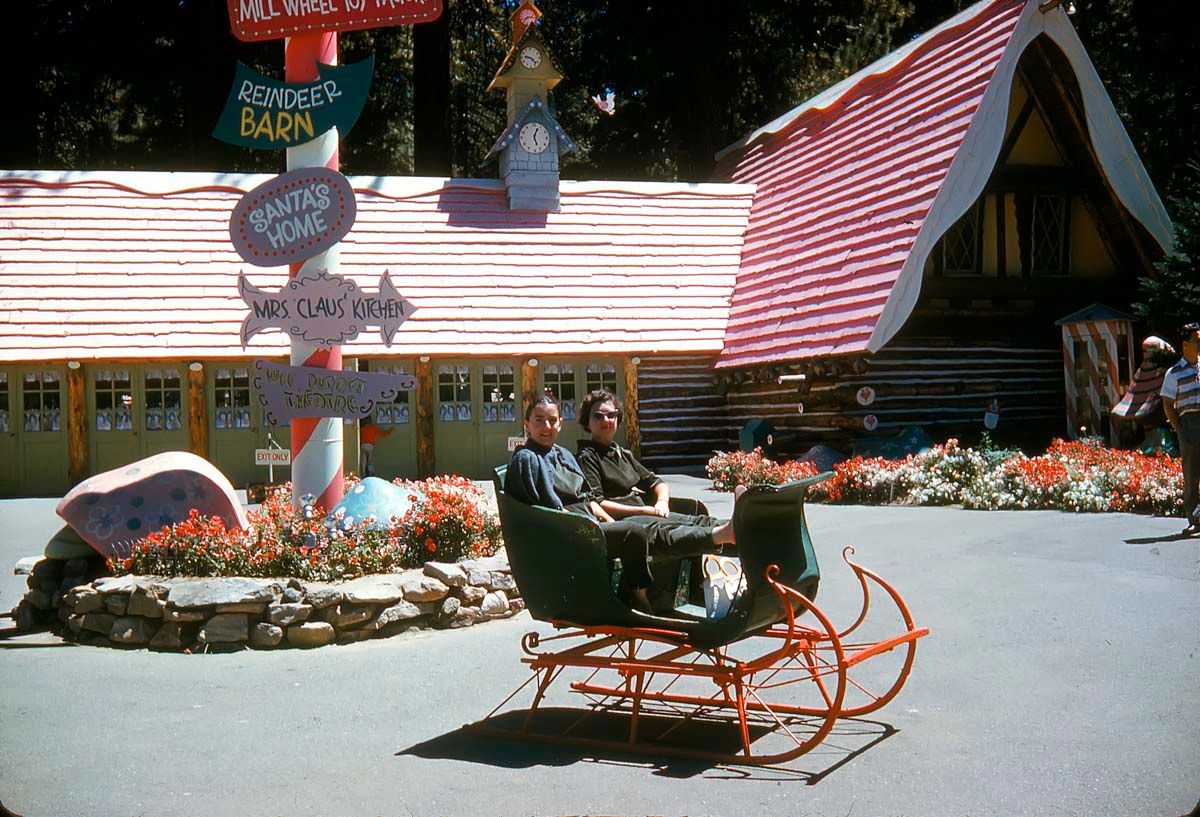 Looks like all the kids are excited to visit the lollipop tree. Find me a red one (red = cherry)!! Simpler pleasures for simpler times - but I'll wager that small children would still get a kick out of this. Notice that some of the kids are wearing their souvenir pinback buttons. Santa's helper stands nearby in case the smaller fry can't reach the lollipop that they want.



Of course there are reindeer at Santa's Village. They get to maintain their sleigh-pulling skills (there's nothing sadder than a flabby reindeer) by hauling guests around on this contraption, which apparently runs on a track. Hey look, there's Blitzen!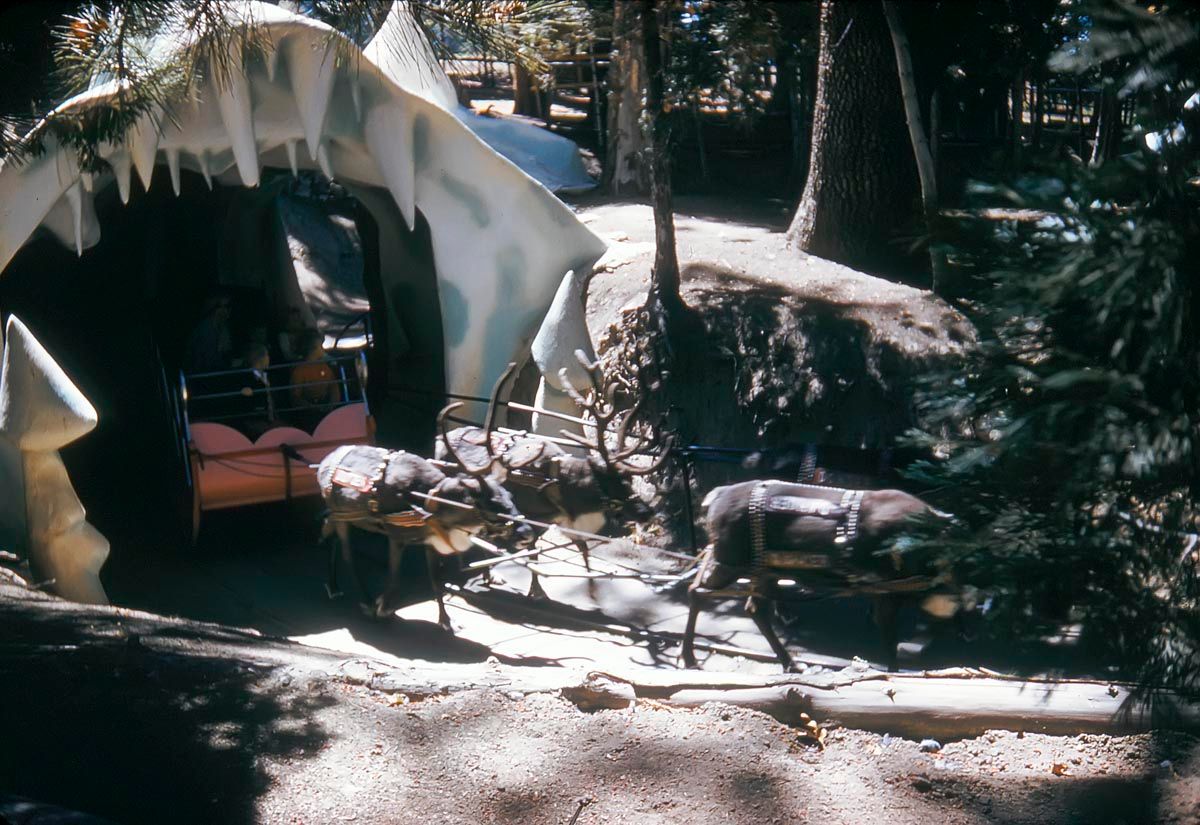 Stay tuned for more Santa's Village...