Sorry today's post is a little late (though it's not even 8 o'clock in the morning yet!); I had my "publish" settings all screwed up.
Anyway, do you know why today's photos are murky? Because they were taken by Murky McGurk. It seems so obvious now...
I feel guilty even posting this muddy picture, but maybe one of you will find something to love about it. There's an old popcorn box. And a kid who might be taking photos with a Kodak Brownie (something about his stance makes me think that he is looking through the viewfinder on top of a camera). And a lady in the distance whose white skirt has been made translucent by the sunlight.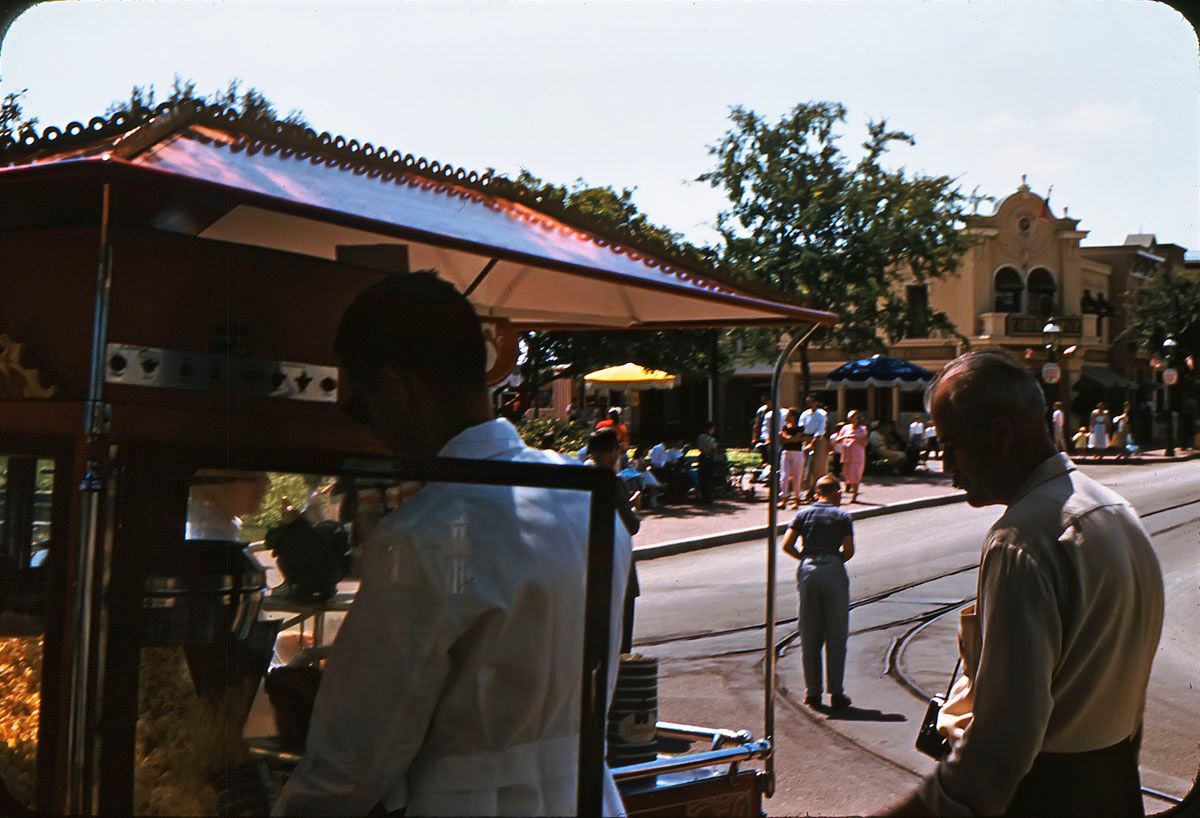 And here's the 300 kajillionth photo taken of the Pirate Ship. I've been keeping track so you don't have to. I love the fact that there are still orchards nearby...