Merry Christmas! I know you want to relax today, but I'm going to drag you to Santa's Village, near beautiful Lake Arrowhead. (See part one of this group here).
There he is, the man himself - St. Nick! Everyone loves him, especially the ladies. Sure, they love the beard, but they also dig the fact that he's a Saint.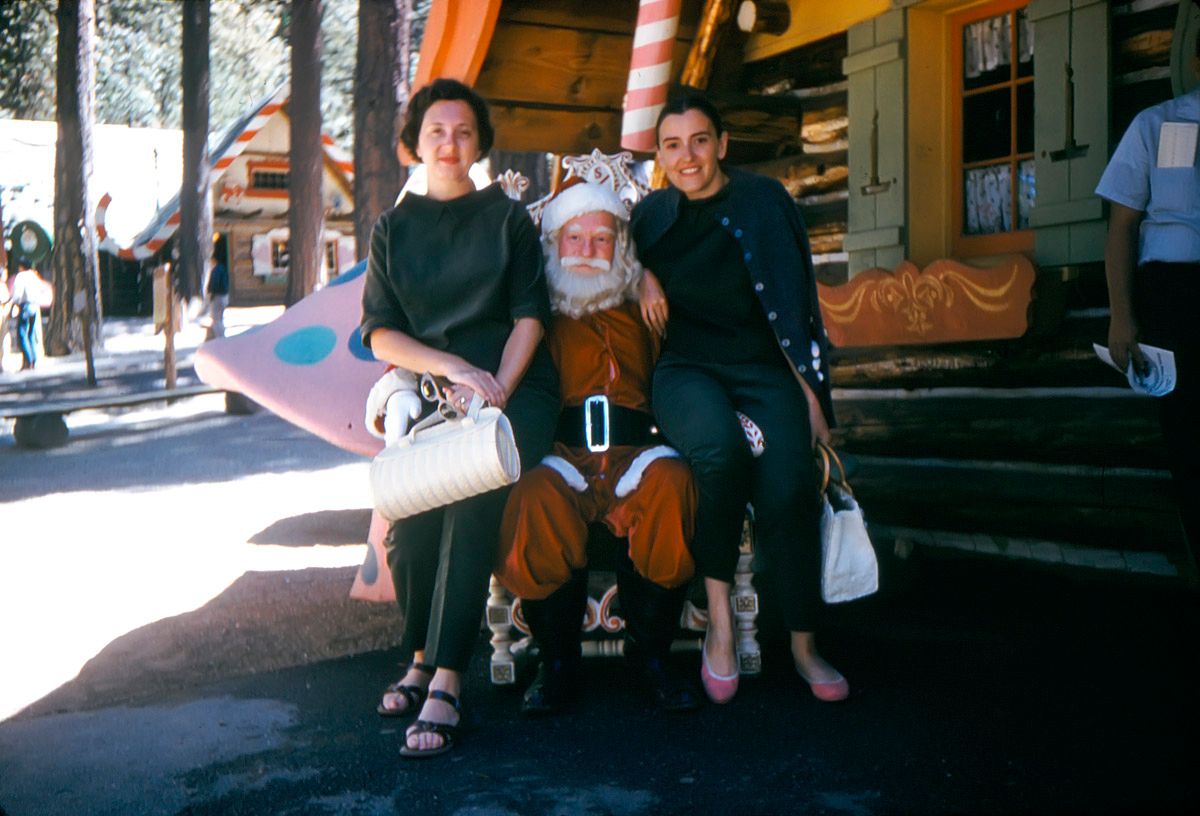 I love the goopy pink roof on this building. It looks like the cottage that attracted Hansel and Gretel, but the sign over the front door assures us that this is the
Good
Witch's Bakery. We can assume that she won't eat us.
The Christmas tree is also a ride; a Dumbo-type ride in which guests sit in oversized ornaments. The perpetually snow-covered tree spins with you, which is kind of cool, and as you can tell by the slots in the side, you are able to move your ornament up and down. Don't do it too quickly though, each ornament is actually made of razor thin glass. You'll be sliced to ribbons if you crash!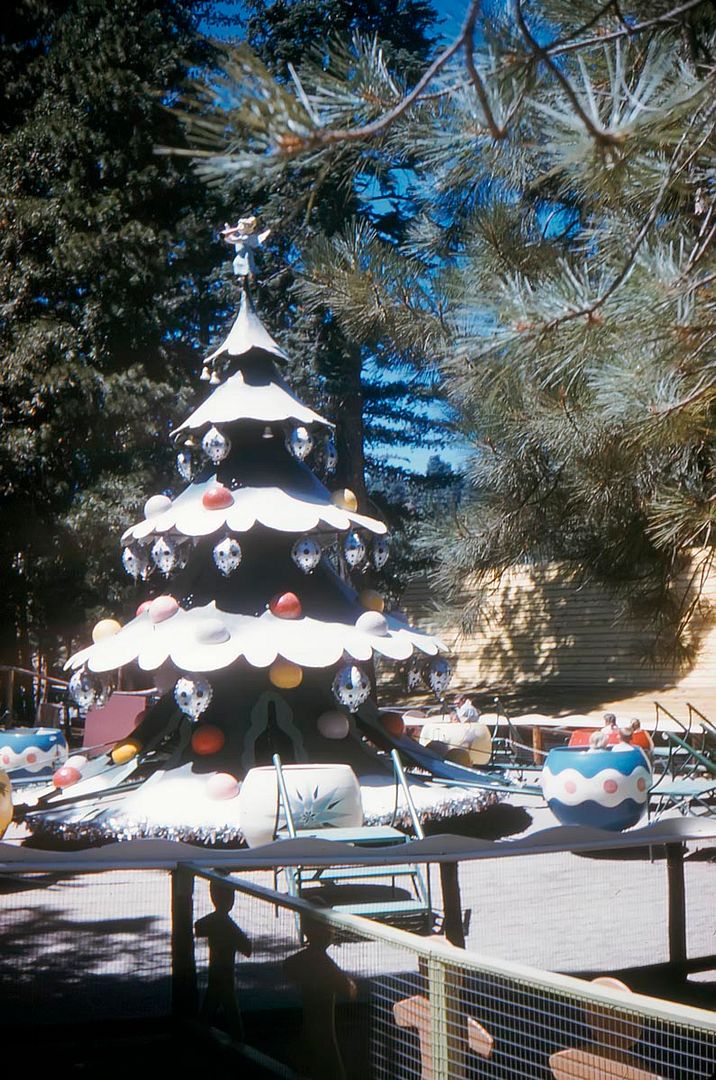 I'll bet you think we're through with Santa's Village, but you're wrong!