Sorry in advance about today's lame post! My dog ate my other really great post.
Three stealthy crocodiles lurk menacingly in Willy Wonka's chocolate river. They keep the factory free of sick or elderly Oompa Loompas. Doopety doo!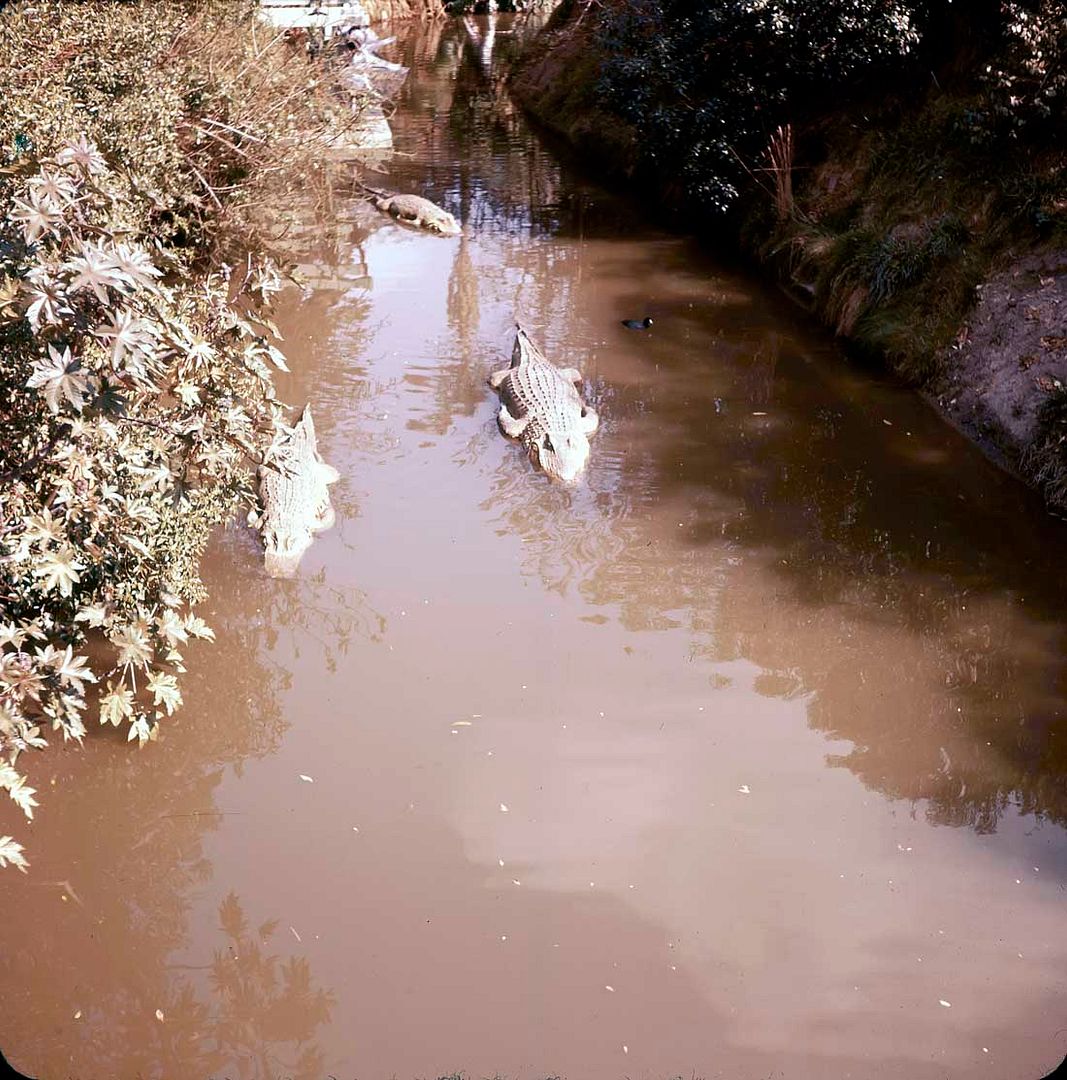 Speaking of lurking, that's what these two cannibals do best. Some days they return home after long day, completely exhausted, only to have the wife and kids expecting them to lurk at home too. Give them a break!