Let's start today with a nice postcard-worthy photo of Sleeping Beauty's Castle. Not exactly a lot of kids running around - there are a couple, though. There's the sign with the map of Fantasyland, for those who might otherwise skip it (or something).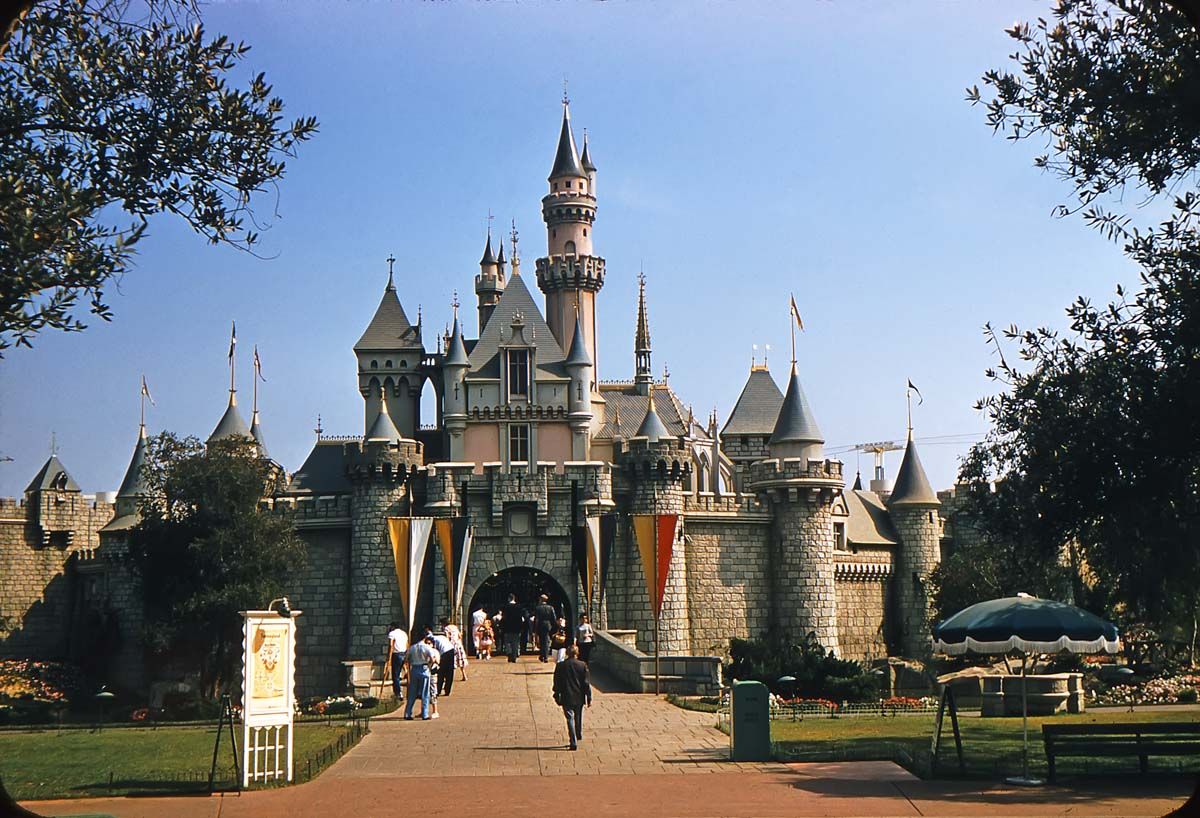 Here's a neat shot taken from a Skyway bucket, looking generally east towards the castle; one interesting detail is the sign/entrance that would have led you to the short-lived Mickey Mouse Club Circus - if it was still open. That thing only lasted about a month, though. You would have purchased your ticket at an ornate circus wagon that was right next to the sign.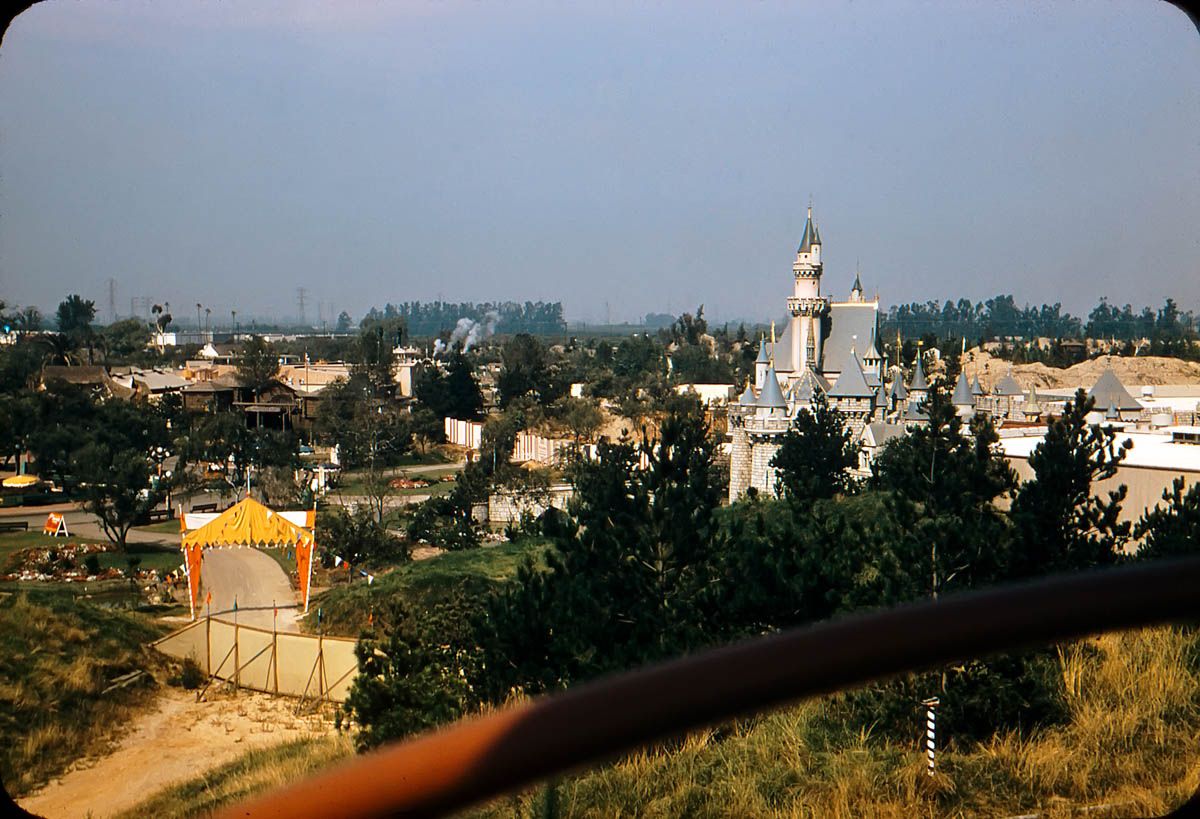 Take a look at a scan from the MMC Circus Viewmaster set; notice the steaming calliope heading past!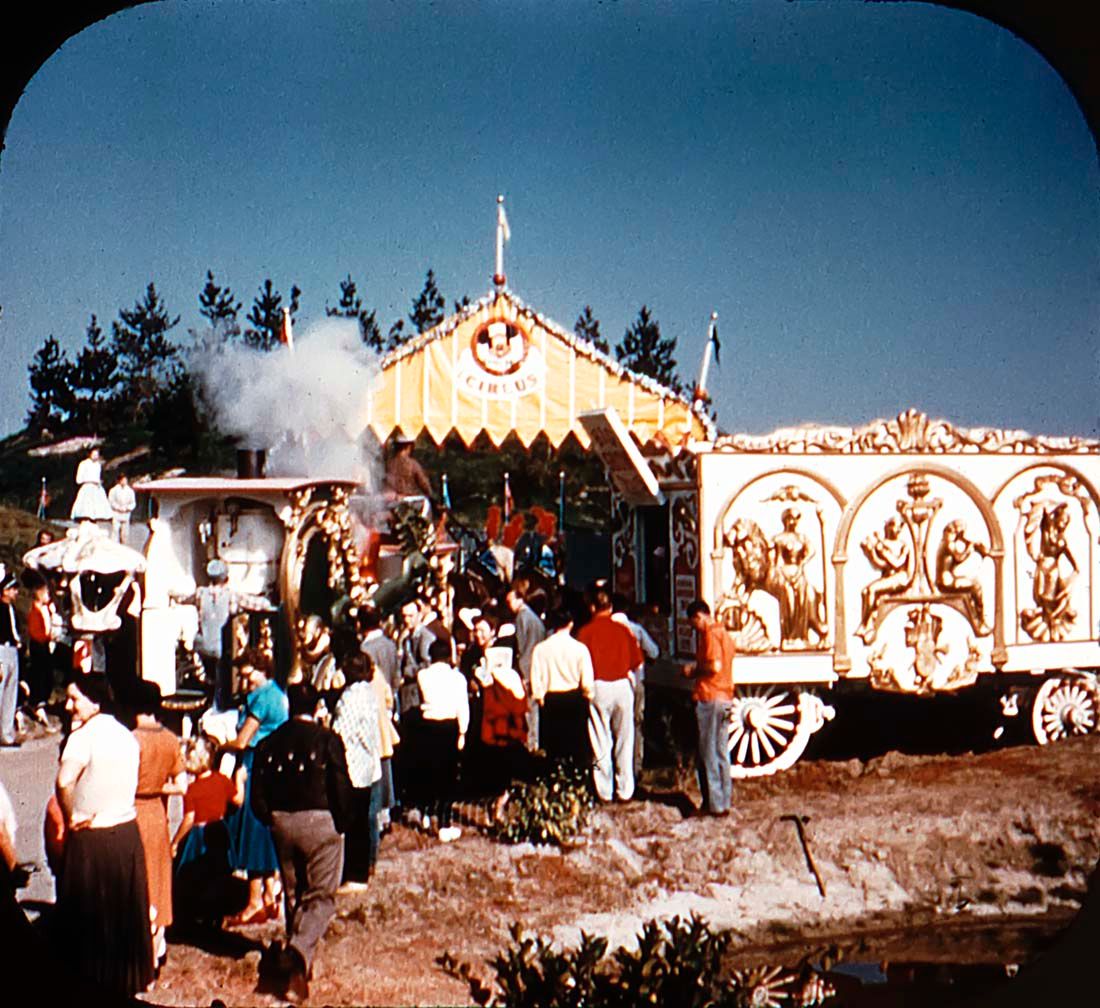 In this closeup, you can see that there is also a tremendous amount of construction going on just west of the castle. In fact, there is a big candy-striped plywood wall to block people's ways and views. I believe that this construction involves the Rainbow Ridge Mine Train, and the Rainbow Desert portion of that attraction. If anybody has any insights, please share!