How can it be December already? Yeesh. Maybe if I was at Disneyland, I would be filled with the Christmas spirit. Maybe. This tall tree, decorated and thoroughly flocked, is quite a sight. In fact, I've never seen such a flocking tree! Disney Christmas trees are genetically engineered in a lab thousands of feet beneath the Matterhorn. They grow to their enormous height in just one year, being fed a special diet of hormones and radium. At the end of the season, each tree lays a single glowing egg; the circle of life continues.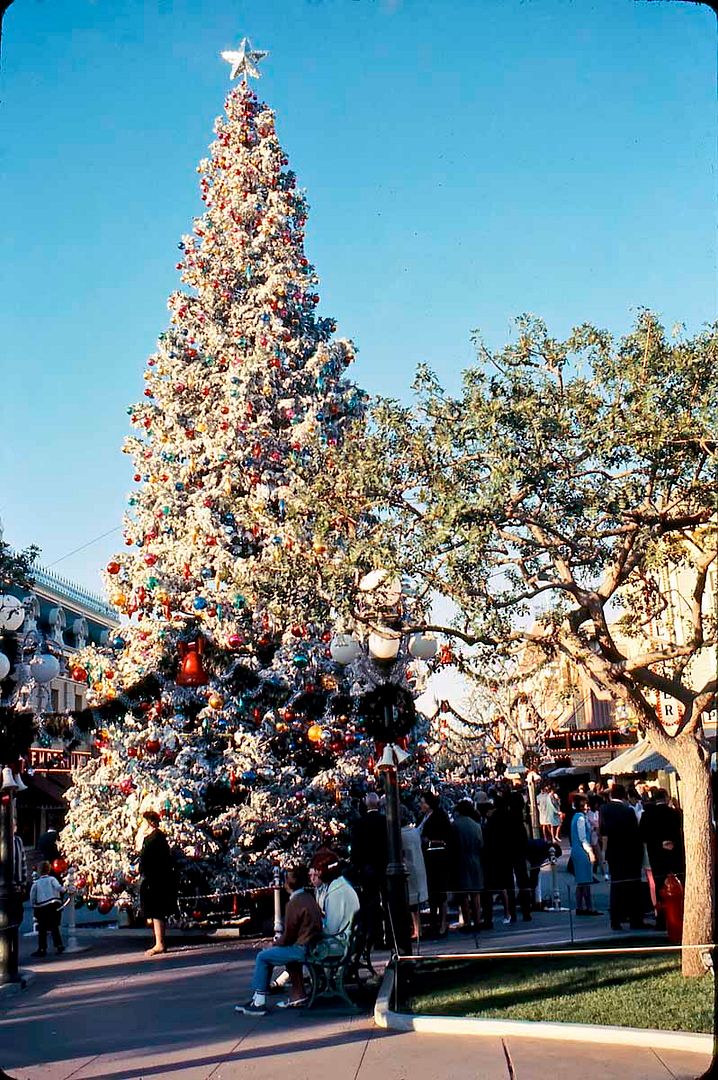 Santa cheaped out this year, I would expect a much better haul under such an impressive tree. And I can tell already that I didn't get my Red Ryder carbine-action 200-shot range model air rifle with a compass in the stock and this thing that tells time.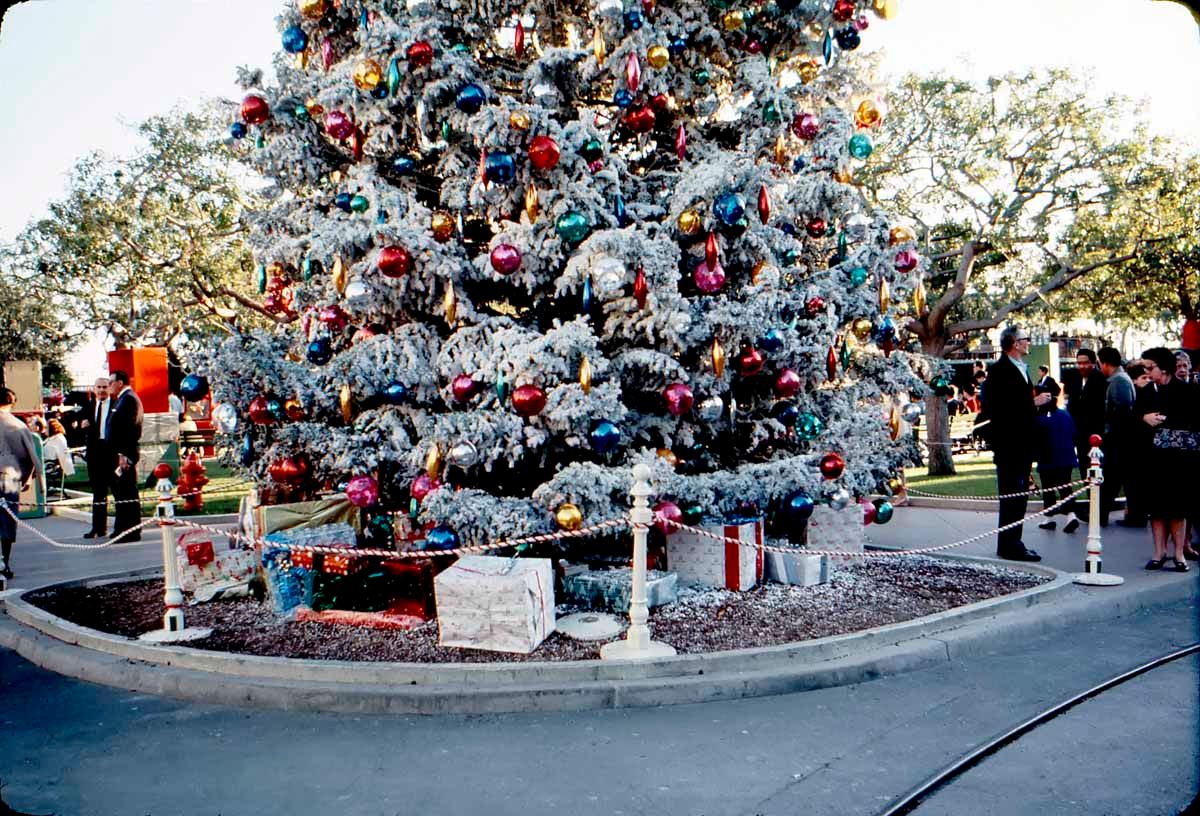 Like the rest of Disneyland, the Christmas tree looks even better at night. Not so great in the photo, however.