I have a few photos from what I believe is the classic, long-lived "Fantasy On Parade" at Disneyland. In my mind I can almost hear Jack Wagner saying the parade's name, though I don't know if he actually voiced any commercials at the time.
Our photographer had primo spot near the Plaza, and he boldly stepped out into the street to get the best view possible (at great risk to his own personal safety). Leading the way is Dumbo, who had probably seen a parade or two in his circus days. Riding that giant drum is Mickey Mouse himself. Everybody loves him! Goofy, Donald, Pluto, Chip & Dale, and Minnie Mouse can also be seen.
Goofy ("The Enforcer") has intimidated us back onto the curb. Notice how his left hand is about to curl into a fist! In spite of the hand rail on top of the drum, it looks like Mickey could have easily tumbled through to the ground. Maybe his shoes were nailed to the drum head. There's Chip again - I never loved his cartoons that much (he and Dale were stinkers!), but I liked seeing him at the park. Just visible is "Little John" from "Robin Hood", which had come out in theaters only four months before this photo was taken.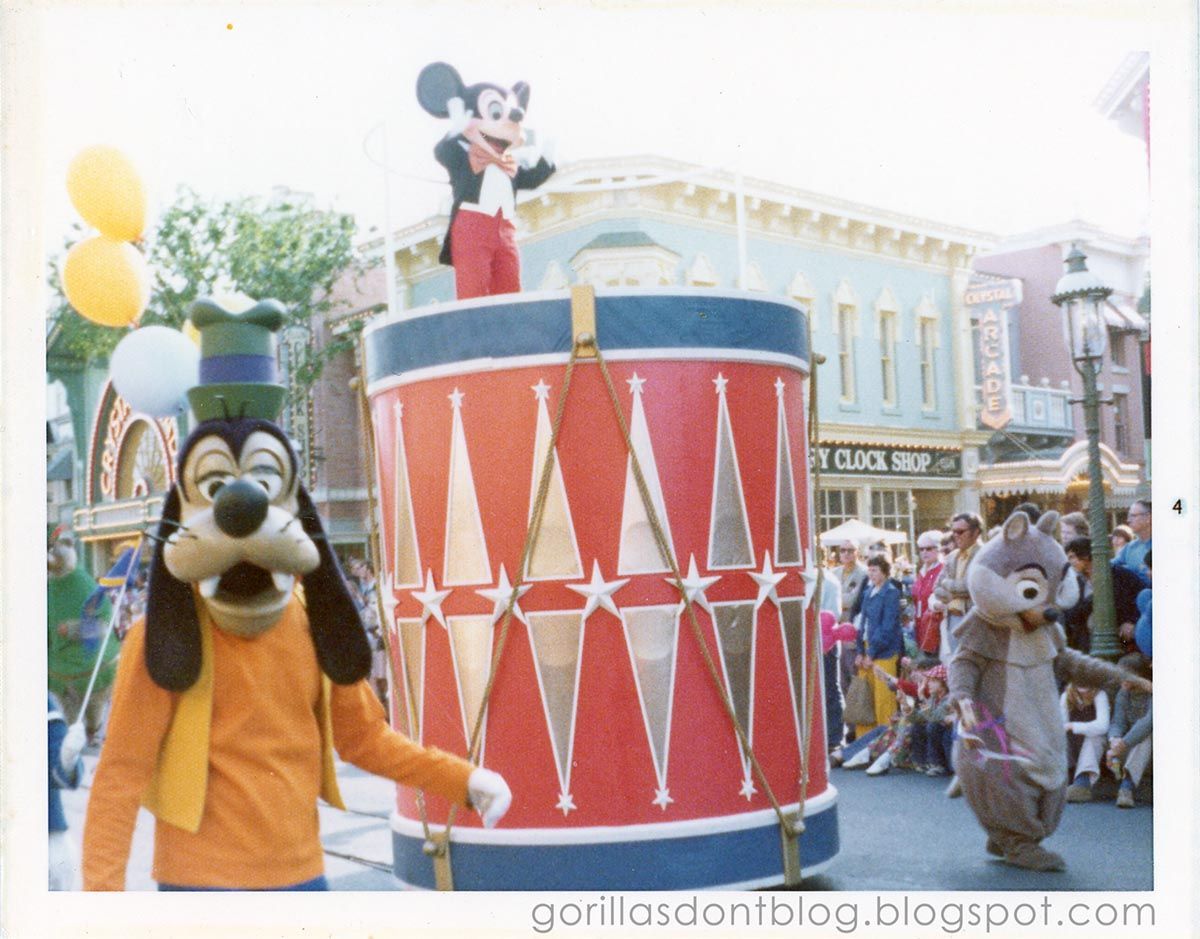 It's the Three Little Pigs (Practical, Piper, and Fiddler). Thanks to those helium balloons, they are very light on their feet.
It's everyone's favorite crockery... teapots from Alice in Wonderland! For some reason I love that oddball features appeared in this parade. Why the heck not! Just look at the crowds, all orderly and well-behaved. Because they have all been turned into Audio Animatronics! Celebrity sighting: the Walrus. Goo-goo-g'-joob!