Well! This has been an easy week for me. Monday was Chuck Hansen's "Pooh for President" post. Tuesday, Knott's Berry Farm from the Devlins. Wednesday, Steve Stuart's photos. Thursday, Ken Martinez's vintage postcards. Why, I've been laying around eating bonbons and watching my stories on TV, with nary a care in the world! But today I finally had to do a little work and share some of my own photos.
The old Carnation Plaza Gardens was a place where a lot of music and dancing took place over the 50+ years of its existence. Many notable Big Bands played there on warm summer nights - like
Count Basie
, and
Woody Herman
. During the day, things were generally quieter, though guests could grab a lunch or have some delicious Carnation Ice Cream. I love this first photo, mostly because it is unlike any other photo in my collection! Notice the row of attraction posters against the distant wall. I call dibs on the Rocket to the Moon!
The design looks like a kind of olde-timey fantasy version of a beachside pavilion in Victorian times. Ladies in long white dresses carrying parasols would not look terribly out of place in this image.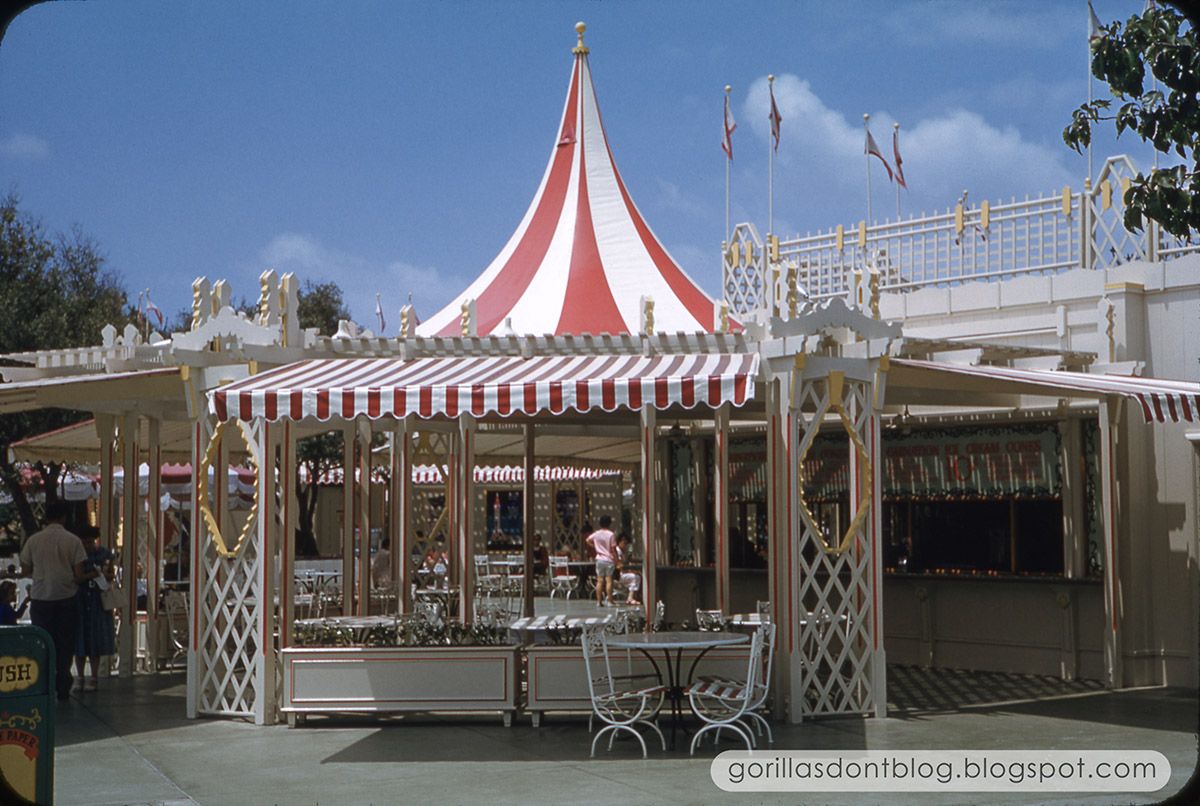 Meanwhile, over at the larger tent, the Disneyland Band entertains a light crowd on a sunny day. There's Vesey Walker, the second hardest working man in show business.