As you know, I've been going through my old boxes of slides looking for likely candidates for rescans. Sometimes the results are quite dramatic - but today's examples lacked that "wow" factor. Nevertheless, I spent all that time doing the work, so darnit, you have to look at them!
Let's start with this view of the Dead Settler as seen from the Disneyland Railroad. It's not terrible - perhaps a little bit brownish.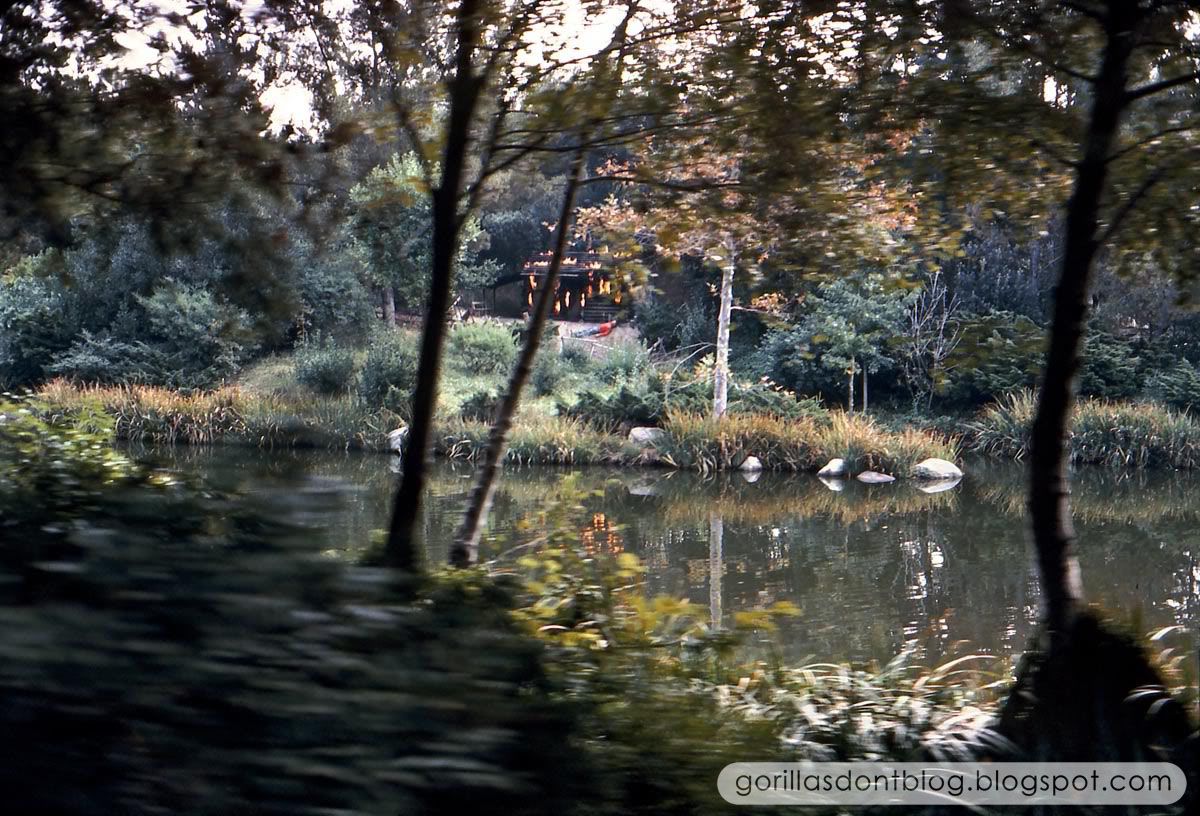 The foliage is nice and green, and things generally look crisper; man, that cabin is really blazing! I've often wondered why they didn't put the settler's corpse face-down. There's something extra gruesome about seeing the arrow springing from his chest, with his lifeless face staring up at the sky. "Hard facts" indeed!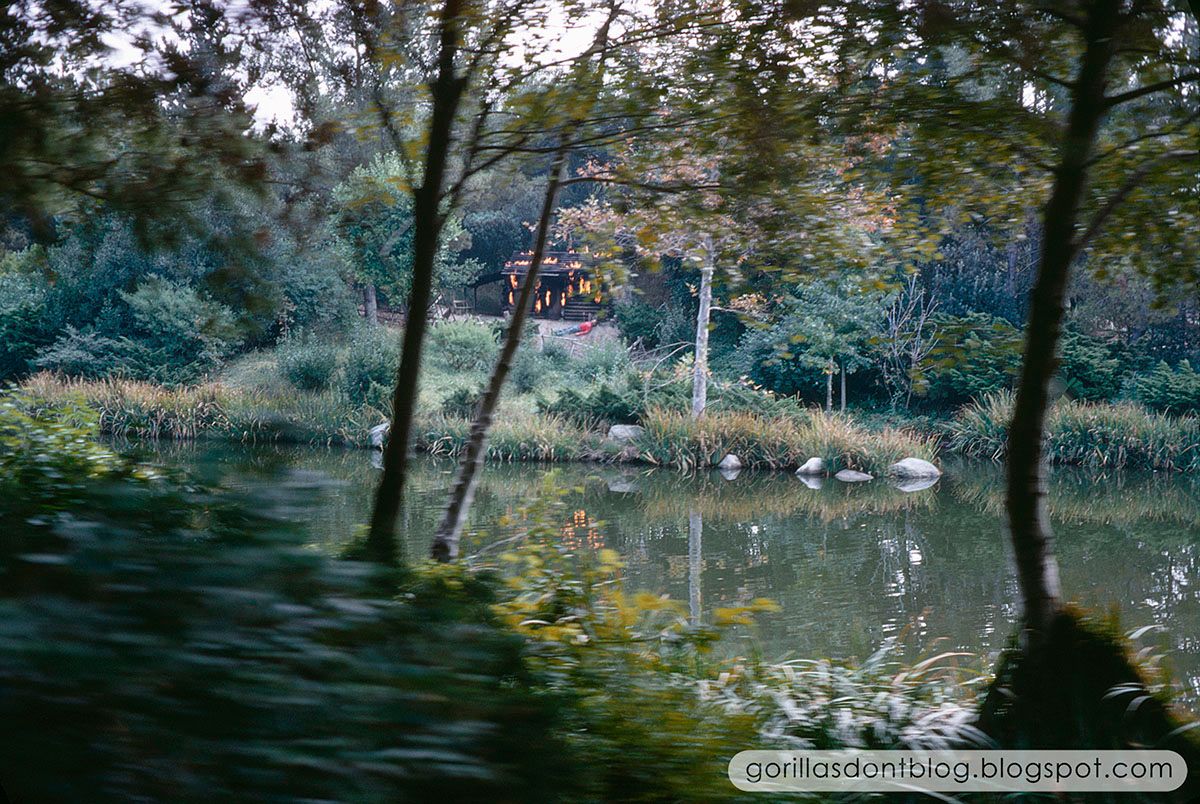 Way back in 2009, the world was enjoying a little movie called "Avatar". But your humble Major was busy slaving away at a hot scanner! This 1956 view of the ticket booths and Main Street Station had turned orange, and this was my so-so attempt at restoration.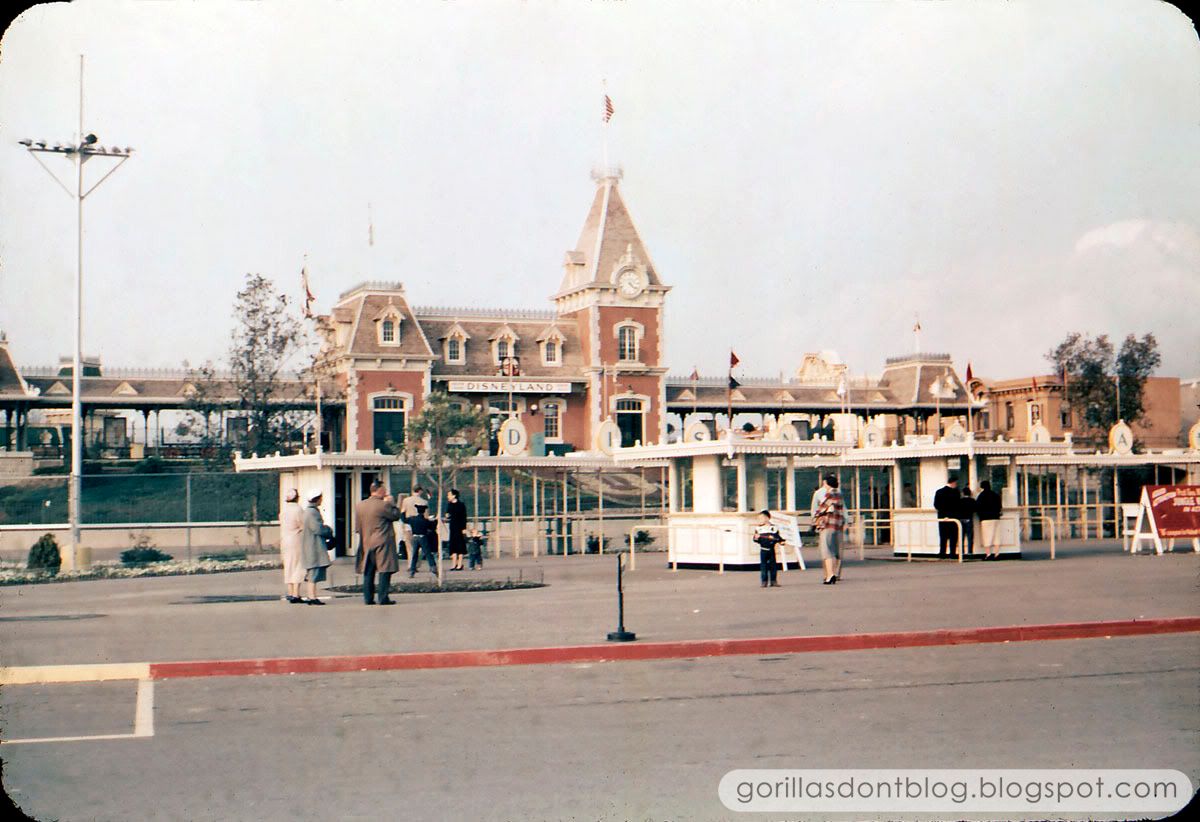 I guess this is a bit of an improvement; there's some blue in the sky, and things aren't so yellowish - but it still leaves something to be desired.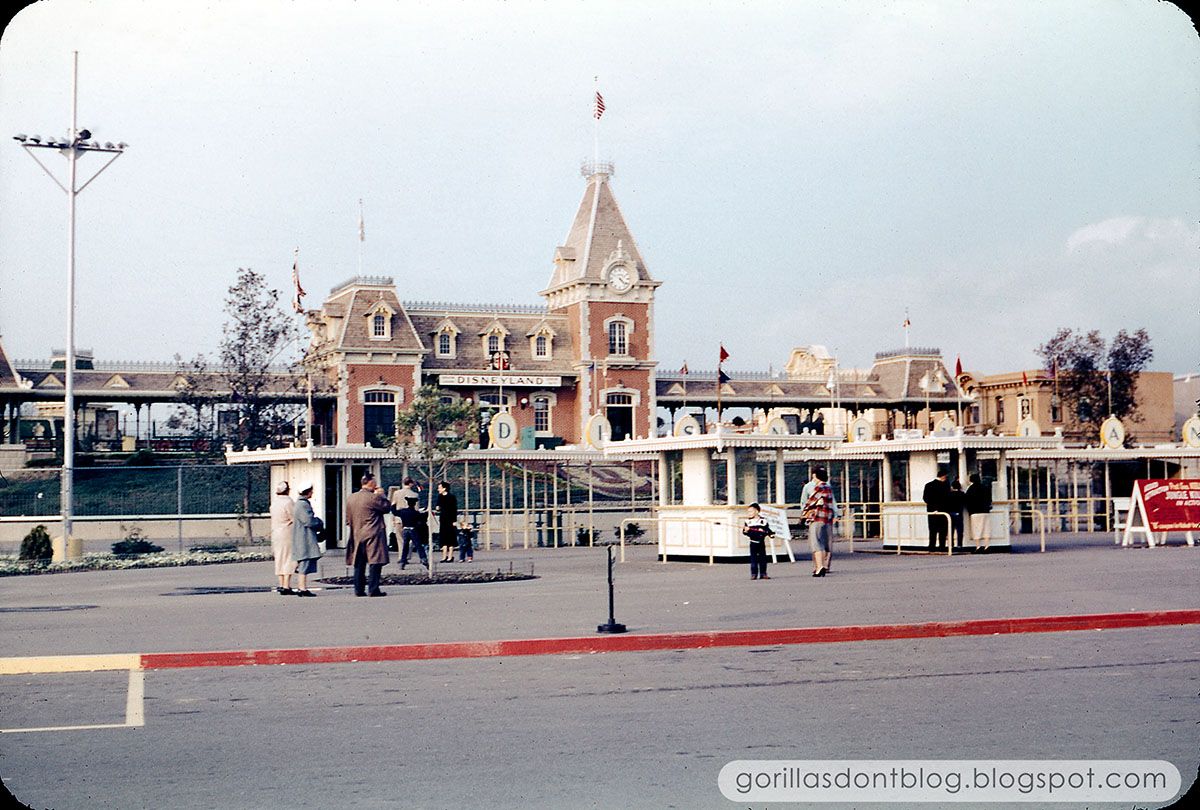 This fun view of a dapper gentleman and his adoring wife was originally posted in 2007. Again, there's nothing too terribly wrong with it - the colors are a bit muted, giving it a sort of "Instagram filter" appearance.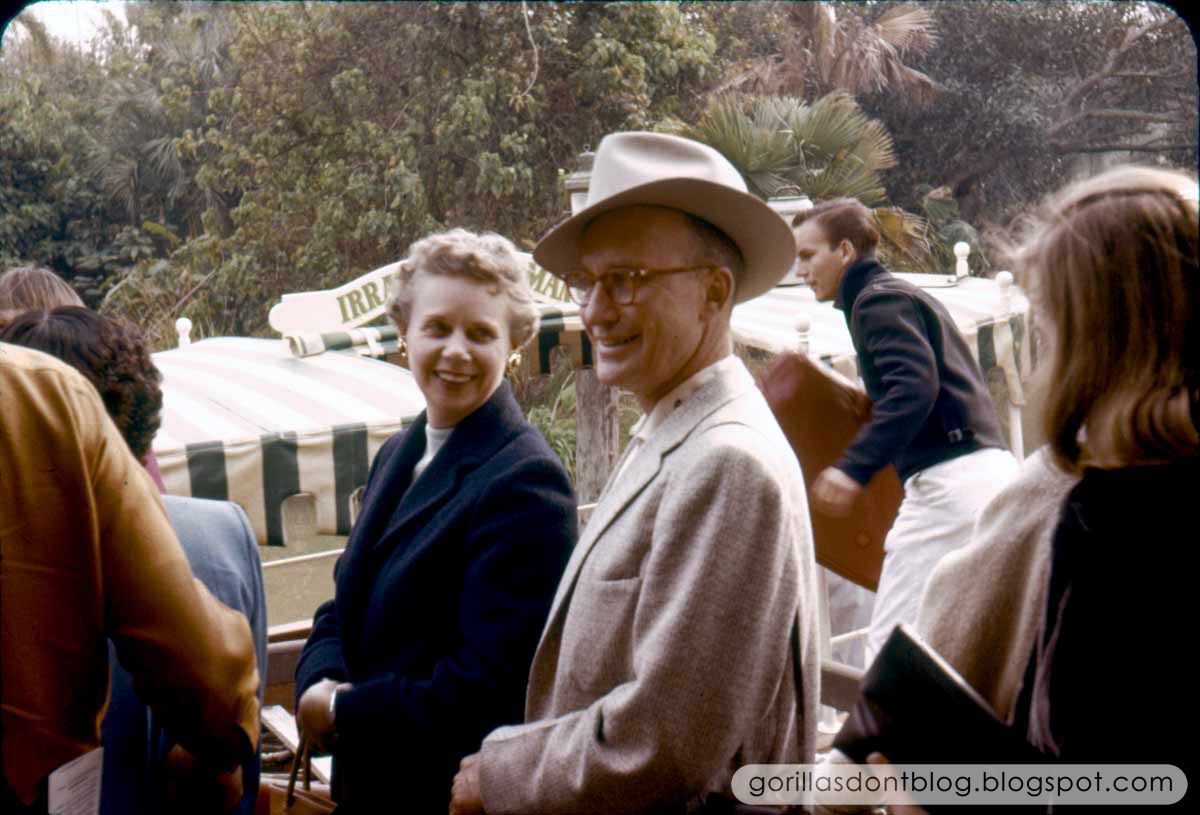 The rescan lifts off some of that dingy sepia layer, and we have greener greens, bluer blues, and so on. That guy makes me want to wear a fedora - but it would look stupid on me.