It's time for another installment of photos from the personal archives of Steve Stuart, aka "Nanook"! This time we're in Adventureland.
Steve says: "Sitting near the JC exit, with the Congo Queen as backdrop, is (family friend) De De, my dad and moi. I don't know if houndstooth was all the rage back in 1958, but my dad was clearly sporting it here".
I think this is a great family (and friend) portrait - as I said to Steve, I wish I had a picture of me and my dad from Disneyland that was as nice as this.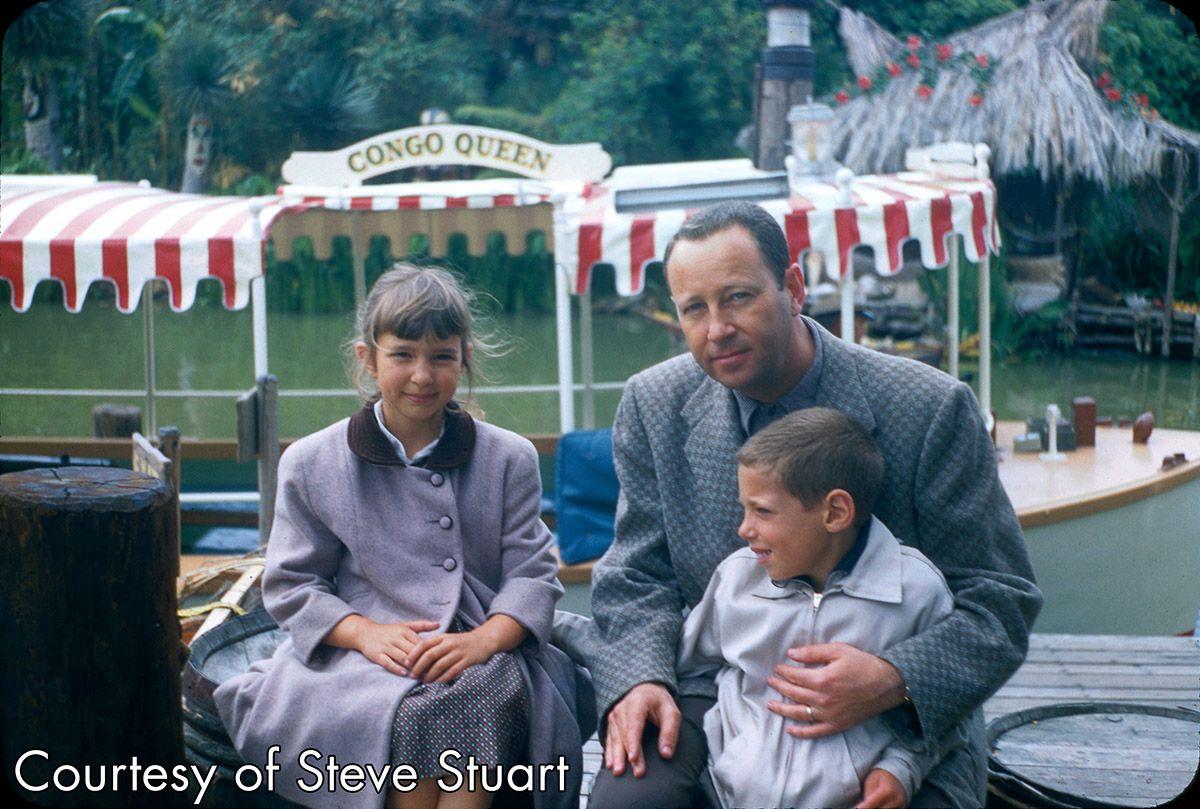 Steve continues: "I'm sure we're all familiar with one of the standard Jungle Cruise jokes, regaled by many a JC skipper referring to 'the backside of water'. Apparently this was my dad's attempt at topping that old standby with one of his own: 'the backside of heads'. I suppose he was really just trying to get a shot of De De and yours truly along with the python, but any time one can highlight "good grooming', well...".
"And something only an audio geek would appreciate, was Disney's clever use of [what appears to be] a Cannon XLR-3-42, surface-mounting plug for the skipper's microphone jack, incorporated into the front-left canopy 'pole'. Even at Disneyland's inception, the attention to detail was rarely topped".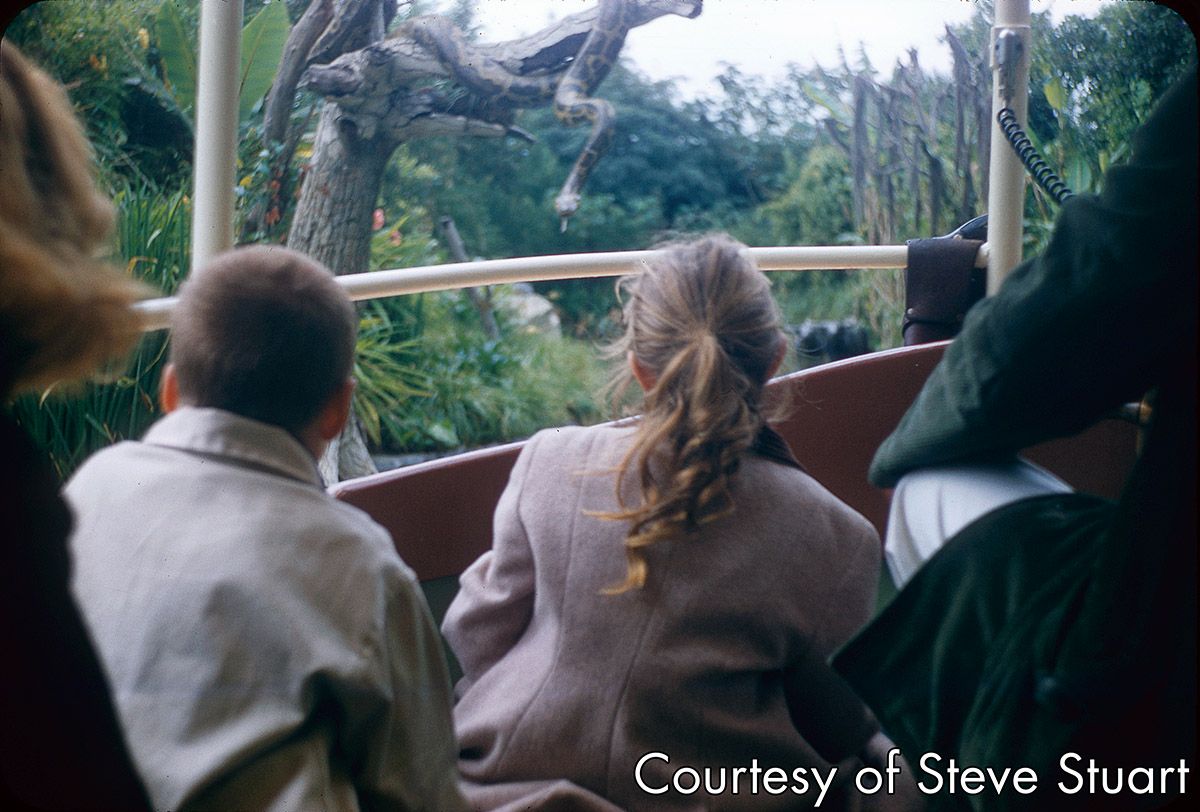 THANKS to Steve Stuart for sharing these photos! There are many more to come.