Skull Rock is still one of my all-time favorite features at Disneyland. Just look at this first photo, and I won't even have to explain why (but I'm going to anyway). The Imagineers did a brilliant job of adding a tiny bit of Never-Never Land to the park, imitating the rock formations and lush vegetation shown in the film. This small tropical paradise fit right in amid Fantasyland's flat medieval faire façades, spinning rides, and other charming features.
As I've mentioned before, one detail that always surprises me nowadays is how small the skull was... in my foggy recollections I would have sworn it was two or three times larger - big enough to have been the world's coolest secret hideaway. It certainly made a large impression!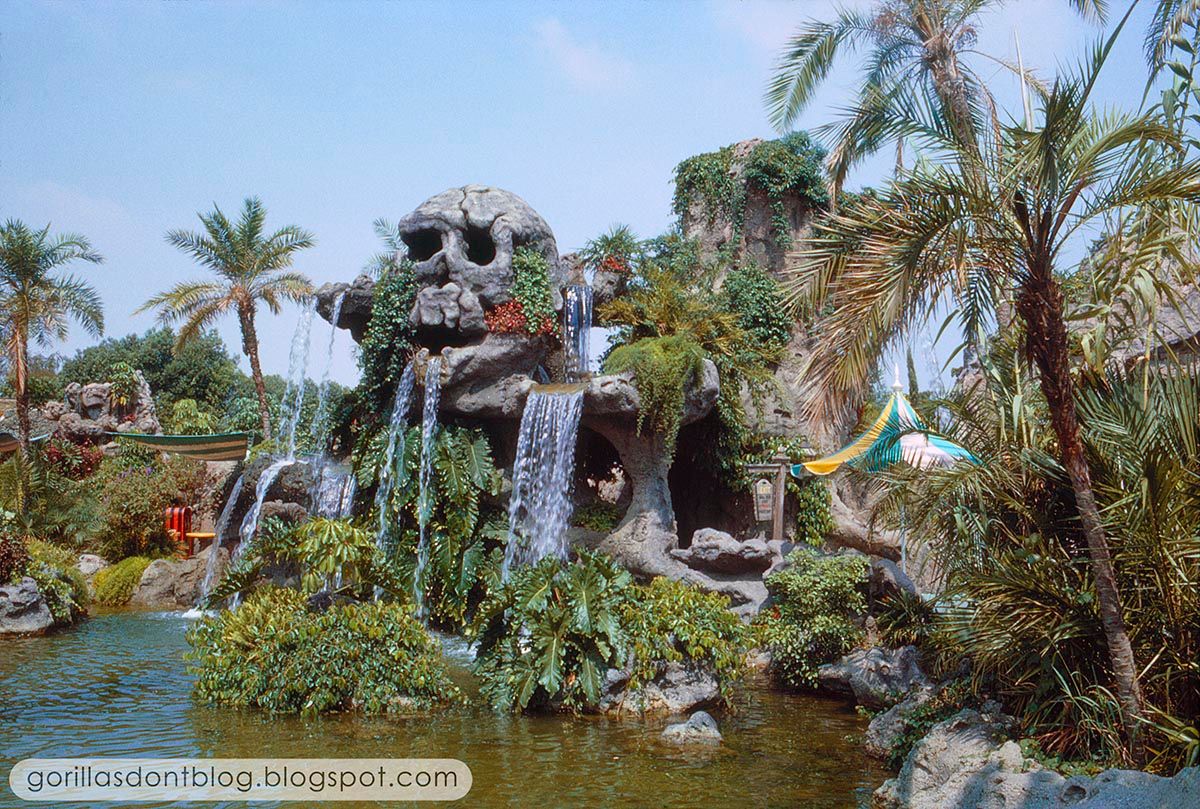 Happily, Storybook Land, with its canal boats and the Casey Jr. Circus Train, is still there to enchant people of all ages. This photo was taken from one of the circus trains, looking down upon Geppetto's Village. It's his village because he rules with a wooden fist. His nickname is "The Toymaker".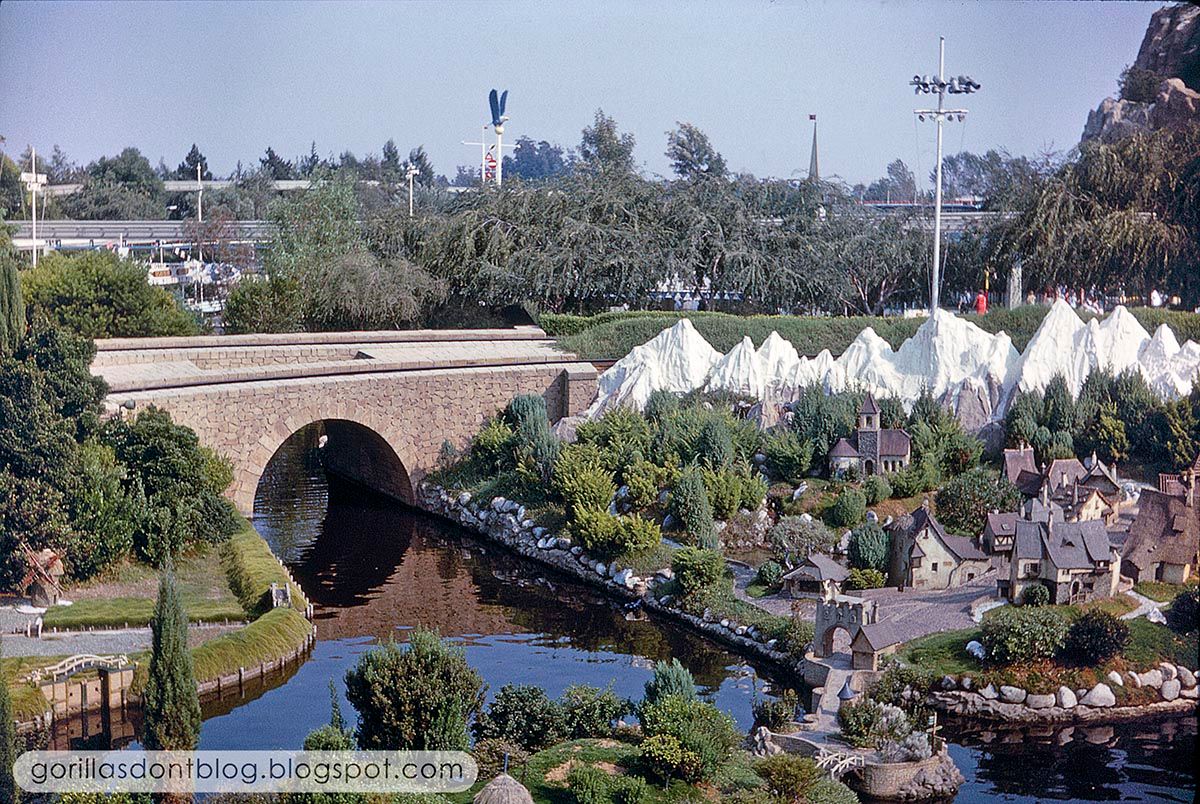 Zooming in, we can appreciate the level of detail; cobblestone streets, tiny gardens with miniature plants, stone walls and bridges, fingerposts, and a variety of "old" cottages and buildings - all backed by the jagged peaks of snowy mountains.