Looking through my folders of scanned slides, I thought I'd post some random photos of vintage people. Mint in box, unused!
This first one is my favorite. Two buddies (brothers, I'd wager) pose in their "Utah Aggies" shirts. Maybe they're about to head on down to the ol' fishin' hole to catch some perch, or a few wily trout. After that they will join their friends Darla, Alfalfa, Porky and Buckwheat, for some quality shenanigans.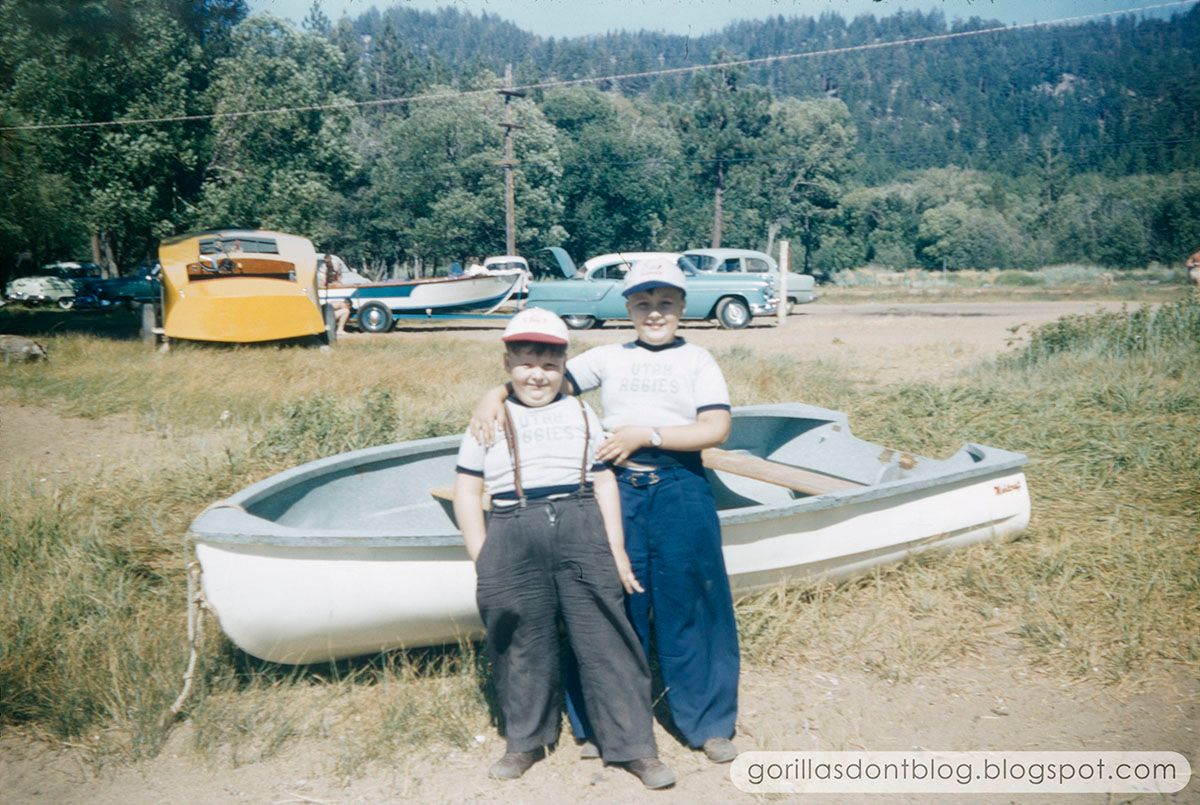 This next photo is from 1943, taken in Hartford, Connecticut. The guy on the left is Keith, and his friend is Morris. They look mighty sharp in their uniforms - who can identify which branch they served in? The second World War had a long time to go, and I can't help wondering if both men came home safe and sound.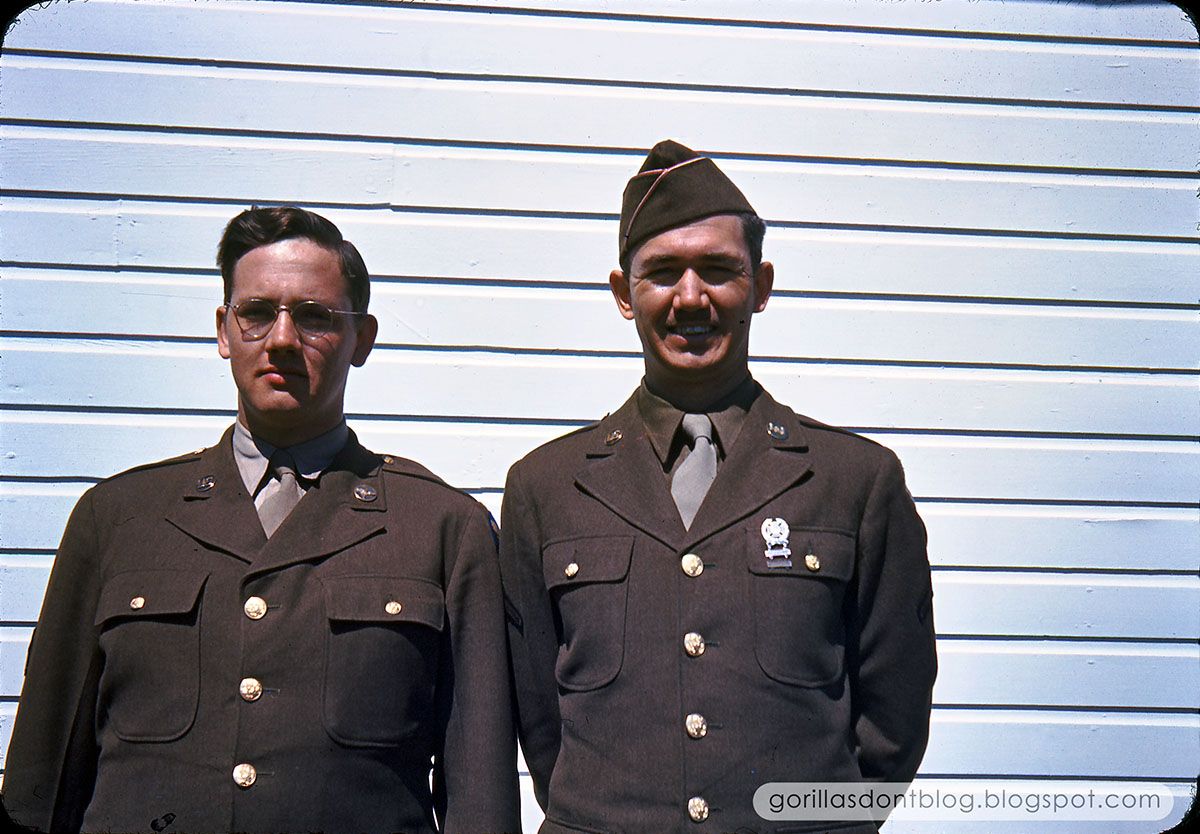 This one isn't that interesting really... the woman might be a grade school teacher. Let's call her Miss Cole (after my own beloved 2nd grade teacher). While undated, this photo is certainly from the 1950's, and I was interested to see that Miss Cole is sporting an "I Love Lucy" pinback button. This one's for TokyoMagic!, who loves Lucy!