Lucky you... it's time for two more fantastic photos of the 1967 "New Tomorrowland", under construction!
Both shots were taken from the Disneyland Railroad. Look at this amazing view, as the Peoplemover track is being built (teeny tiny men are working, in spite of the diminishing sunshine). Scaffolding and stacks of lumber are everywhere - I think it's safe to say that the Autopia was down on this particular day, though the Skyway appears to be up and running. Notice the Christmas star atop the Matterhorn. In the foreground, guests prepare to board our train (or else they'll have to wait for the next one).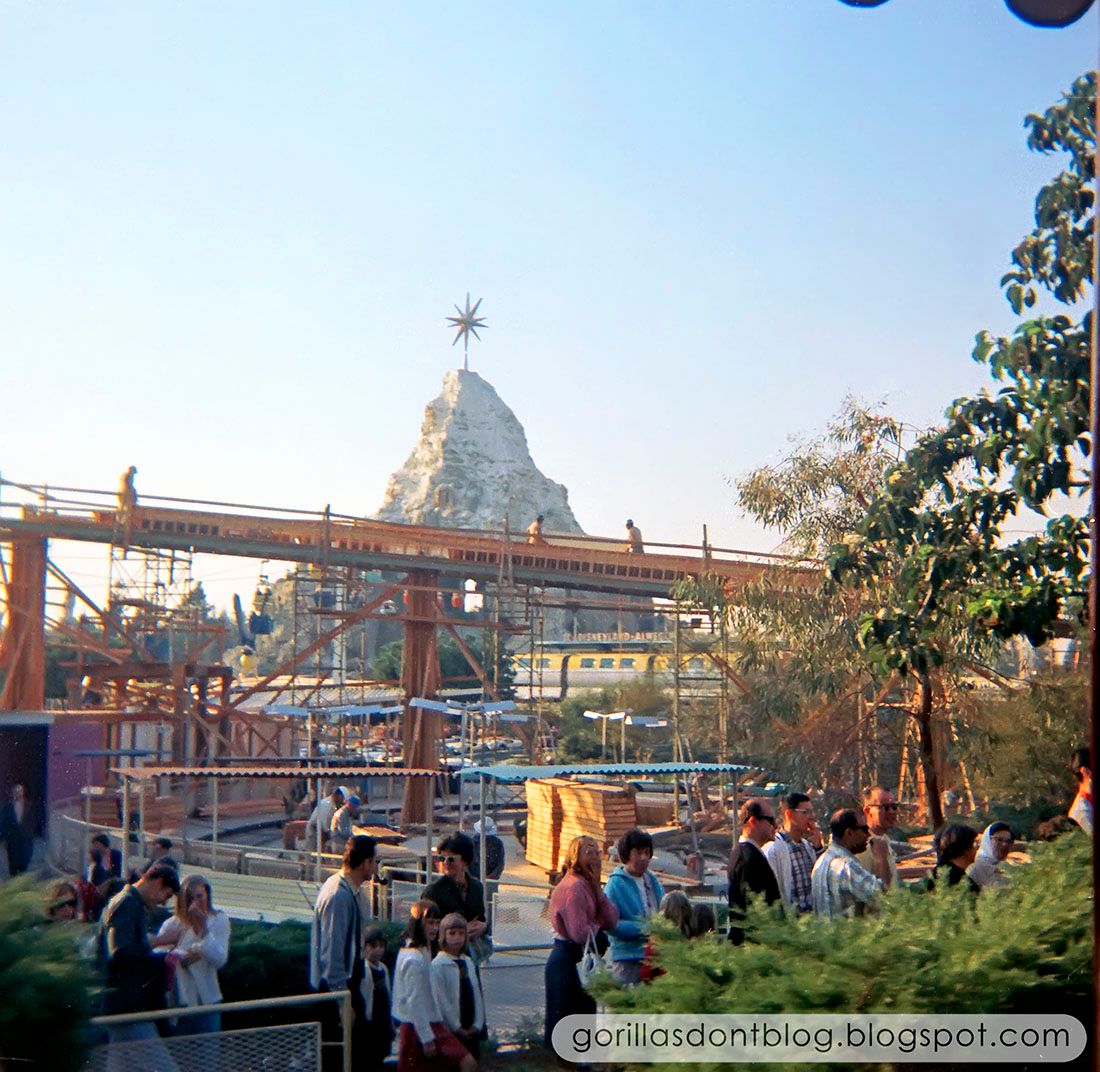 Now our train has moved forward a bit; to our right is the Skyway station... you can see part of the track that the buckets moved on to turn around. What a mess... it looks like a construction site alright! There appears to be a light perched atop the Skyway station - with the shortened winter days, it appears that work might have continued into nightfall.
There are bundles of rebar, presumably for concrete columns... possibly for the structure that held the Peoplemover station and the Rocket Jets? Let's hear your thoughts, wise ones.