Here is the second of two posts from the Devlin family's vacation photos from Universal Studios!
This first one shows some of the streets of "New York". Pay no attention to those un-New Yorky hills! Presumably, matte paintings would be used for long shots. It's easy to imagine this scene coming to life with the addition of vintage vehicles, plenty of extras, signage, moody lighting, and everyone's favorite trick - spraying the street with water. If you have no water, just empty out a bag full of white mice (rabid, if available). New York Street has been destroyed by fire three times - the last fire was in 2008. Say, now that I think of it, where were YOU in 2008? Your eyes suddenly got all shifty!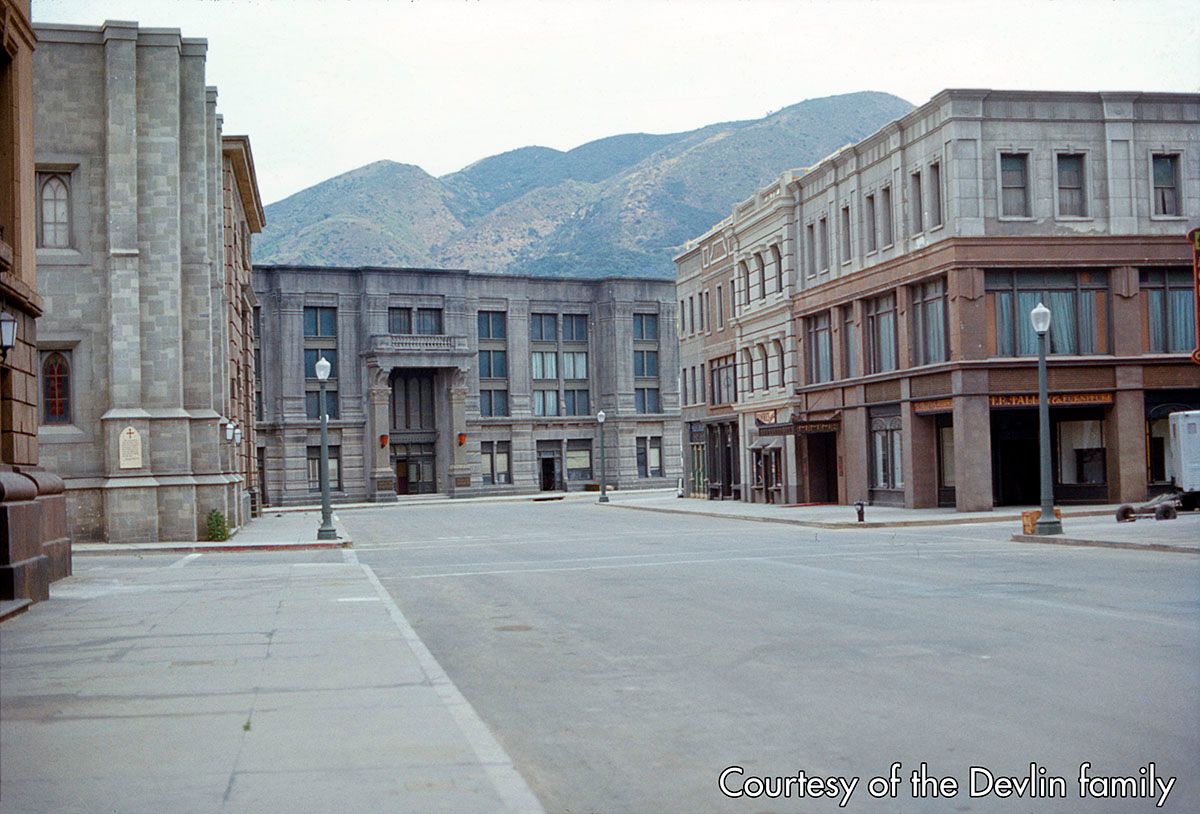 I can almost imagine a mob of gangsters stopping by this hardware shop. Even criminals need an extra key once in a while. Because shenanigans.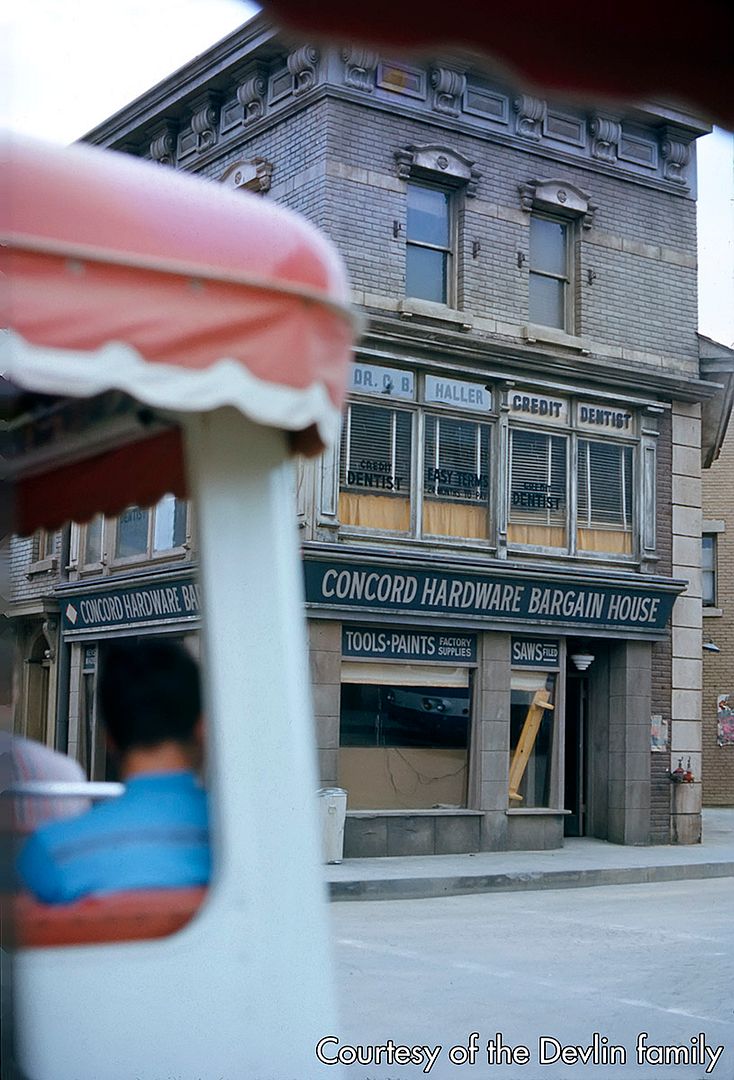 Now we're on Brownstone Street, named after Sir Reginald Brownstone IV (Harvard, class of '02). The level of detail is amazing. At one time this street had "residential" buildings on one side (presumably what we're seeing here), and "commercial" buildings on the opposite side. Now the commercial buildings have been removed and there is a park in its place.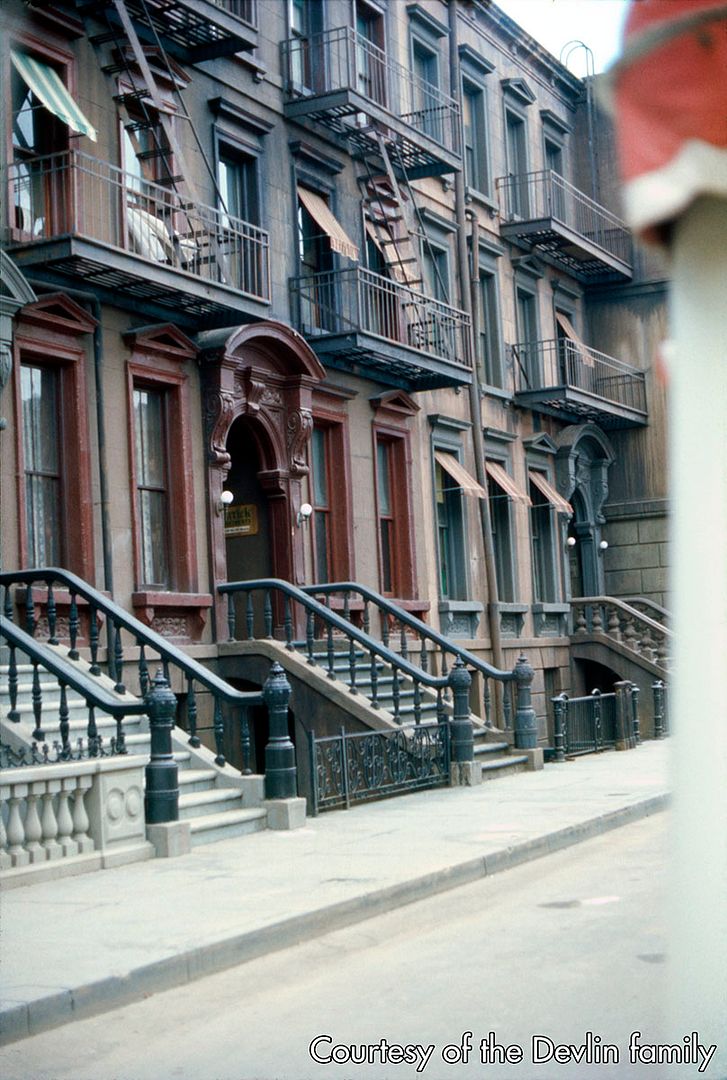 This next view from a tram, driving past a mysterious structure. What is it? I see chimneys. And columns. I know, it's a museum about the history of corn!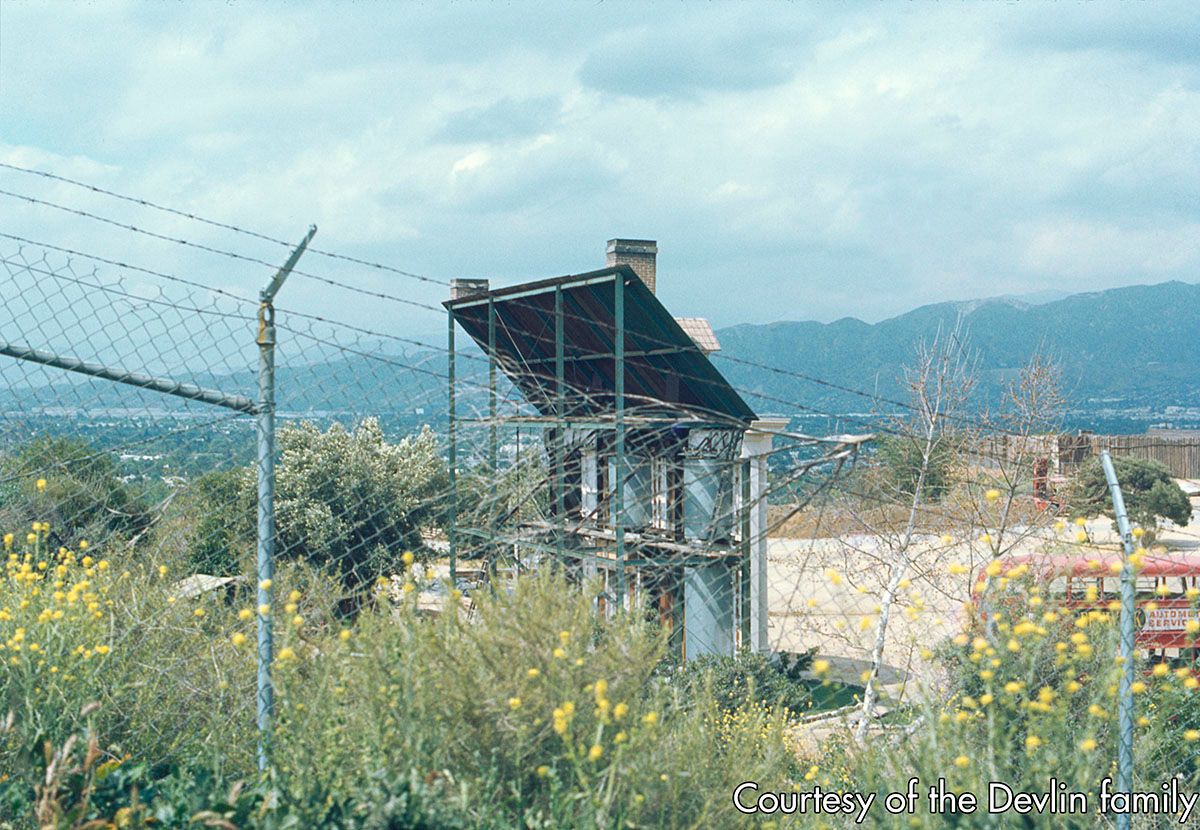 Hmm, maybe I need to rethink my initial hypothesis.It appears to be the thin façade of a house, with orange flames leaping out of the top windows. The Magic of Hollywood (brought to you by Space Food Sticks, from Pillsbury)! I wonder why that double-decker bus is parked there; maybe it brought a lot of British firefighters? "I say, old bean, in my day these house fires just weren't done. Bad form". "Indubitably. Please pass the clotted cream". Aaaaand.... scene.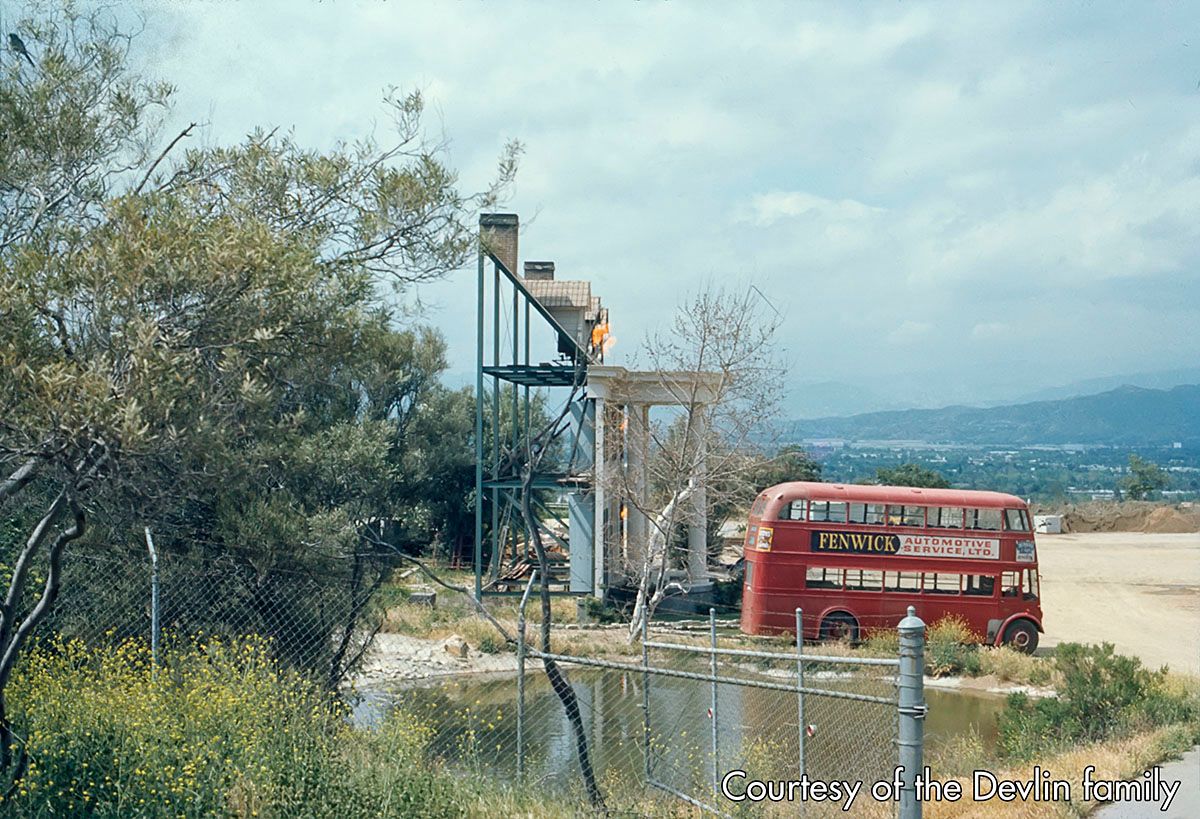 Here's one final view from a higher vantage point (as you can see, Universal Studios is on some hilly terrain); more red buses, what gives? Was the flaming house ever used in an actual film or television show? Steve Austin probably walked past it in at least one episode (he walked a LOT). In the distance is the amphitheater for the stunt show (cowboys punchin' and shootin', smashin' and a-crashin'!) as well as the broken stone tower from "The War Lord", a movie that I don't believe really exists.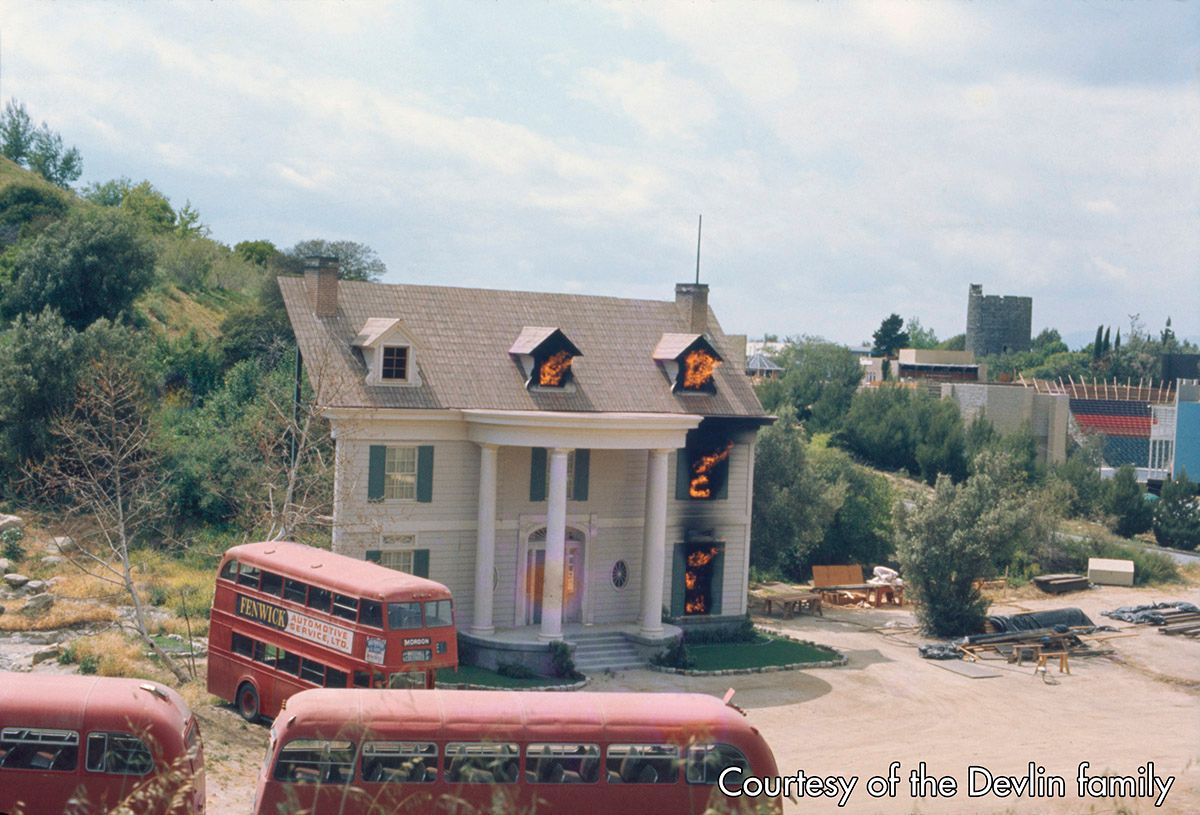 THANK YOU to the Devlins for letting me share these great vintage photos!