My previous post of snapshots from 1974 were from the area around "It's a Small World", and so are today's. The photographer obviously was mighty taken with this place.
First is this look at the load area; it's nothing special, really. But I do love that mechanical clock! The façade's dimensional graphic shapes cast equally graphic shadows making for some interesting patterns.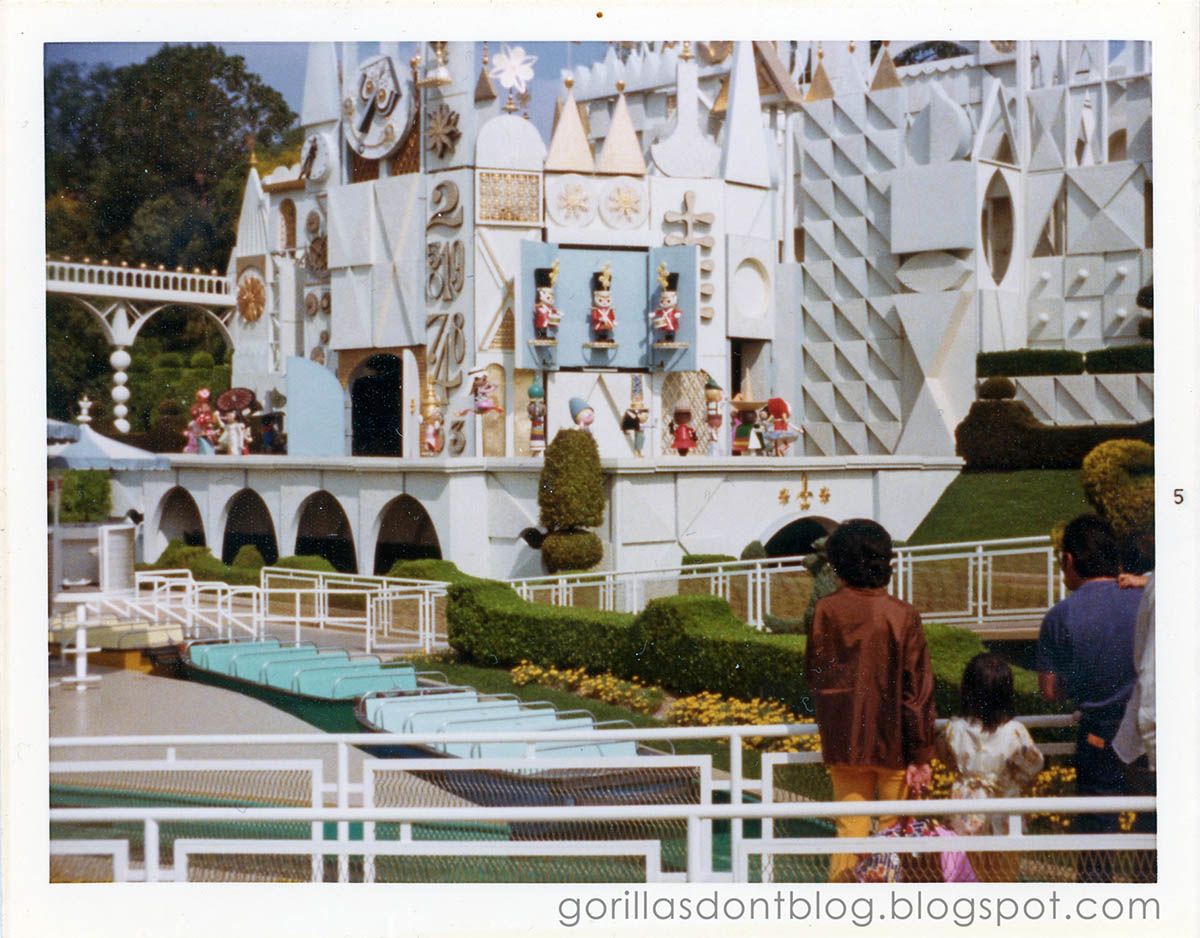 I wonder how long this "mini Wonderland" area was there? It's very cute seeing the tiny kids there, like an Easter egg hunt. Alice is adorable as always, and the Walrus (that rascal) poses for a nice portrait.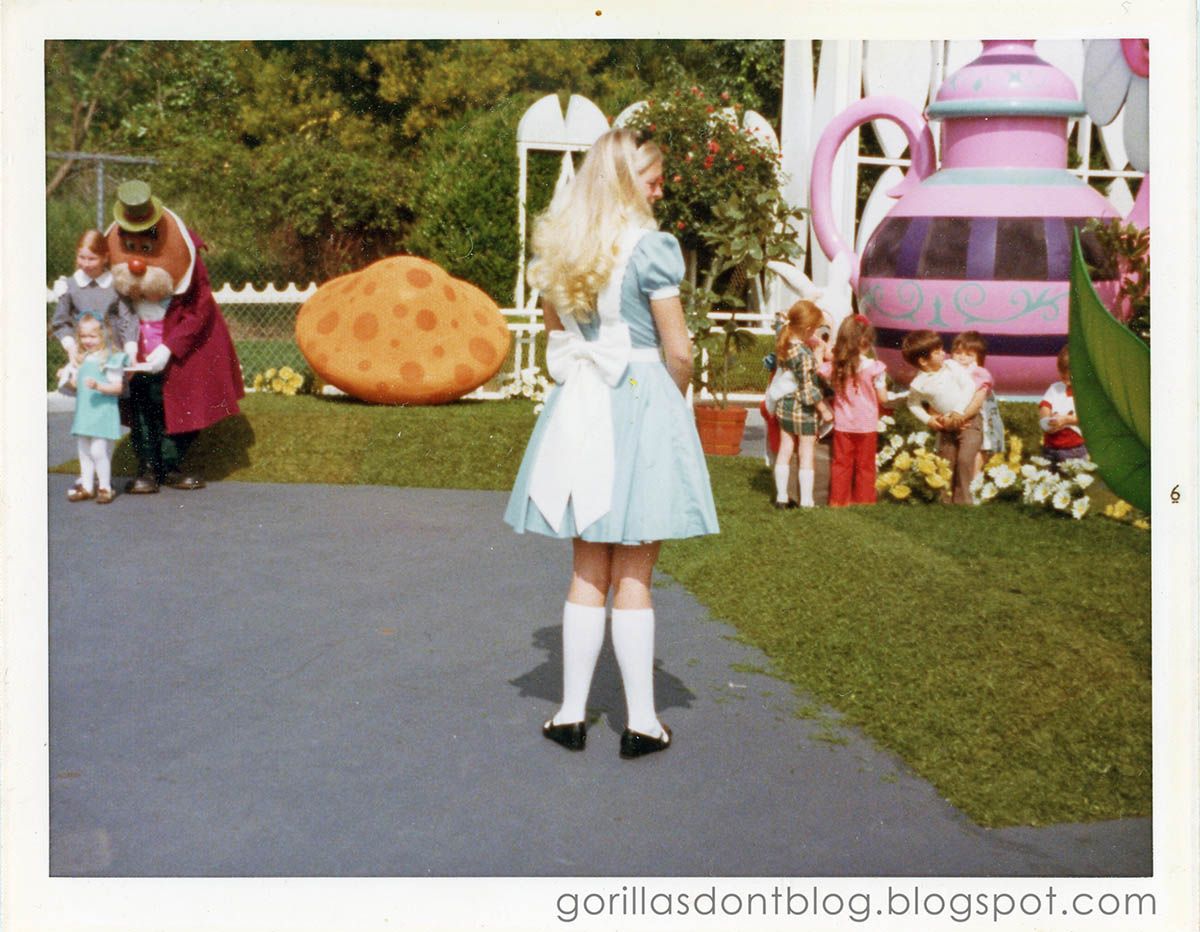 I believe that this photo is from the same general area, though it's hard to say. You can see the Monorail track in the upper left. And what is that square red post in the foreground? In any case, this looks like the end of a parade, with a giant teapot, and the Queen and King of Hearts.