Hoo-boy, today's slide scans are some kinda boring. Don't think I haven't noticed! That's why they're appearing on a Sunday, when all of you are out doing something fun.
I love old Cascade Peak, but this is not the best picture of it. That being said, it's a whole lot better than what's there now (which is nothing). A lot of photos from this era seem to have a degree of vignetting - the image gets darker at the corners. Presumably this is the result of having an inexpensive camera? Believe it or not, this is how it looks after I've improved it.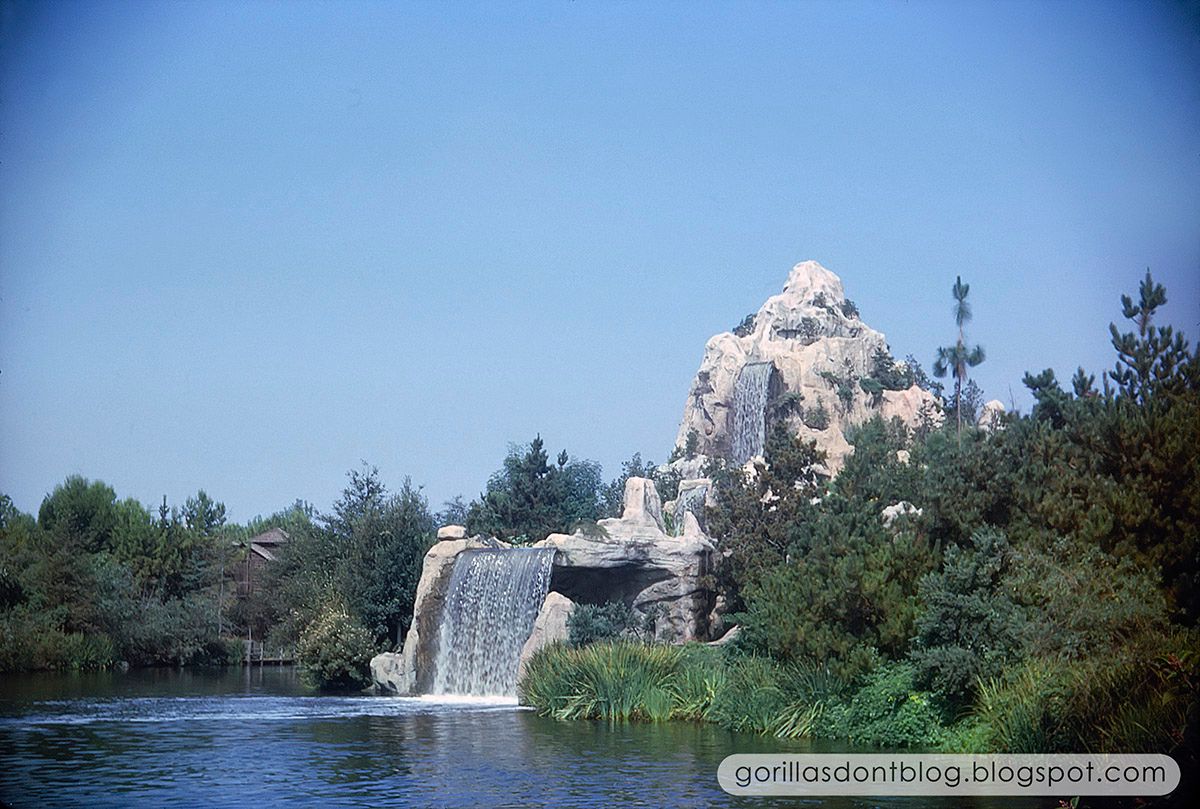 I love the Snow White Grotto too; just not this photo. We're too far away, there's too much trees and not enough grotto. And admit it, don't you wish you could go back in time and move the camera just a tick to the left? I knew it!