Today I have some nice early photos from SeaWorld in San Diego. This park was the first of several SeaWorlds (including locations in Ohio, Orlando, and San Antonio) - it debuted in 1964.
Take a look at this first photo; it's a display of critters - fish, crustaceans, marine mammals, bivalves, cephalopods, and so on) dressed in Hawaiian shirts, grass skirts, leis, and other touristy garb. Notice the fierce carved tiki! Apparently this was a kind of "Chuck E. Cheese"-style animatronic band... from what I can glean on the internet, "Punchy" (the pugnacious mascot of Hawaiian Punch) was later added to a revamped tableau.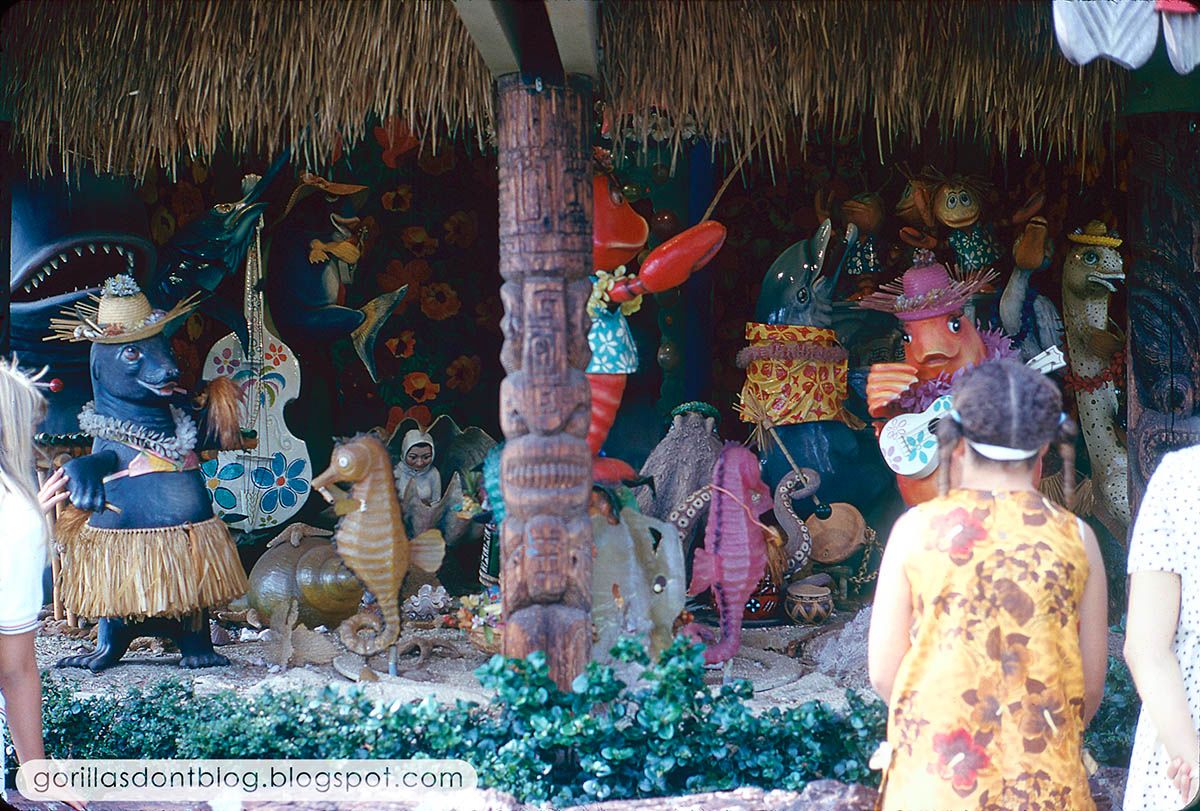 Next is this nice image of SeaWorld's Japanese Village area. I've always loved this peaceful, beautiful style of garden, with the manicured shrubs and stone bridges. The water was teeming with koi fish. The small structure to the right houses a very large taiko drum. I think that the building to our left had pearl divers, as well as a selection of merchandise.
Hawaiian Punch again. It's a conspiracy! This was the Hawaiian Punch Village, where you would be able to enjoy a nice "Polynesian-style drink" (presumably no alcohol?).