I have a small group of slides from 1958, taken by someone who was clearly enamored by the beauty of Frontierland (out of 11 photos, 9 are from that location). It didn't hurt that they were treated to a blue sky with puffy white clouds, adding to an already lovely landscape.
Where, oh where are all the people? I see a one cast member (red shirt, cowboy hat) aboard the raft at the landing on Tom Sawyer Island, and another person near the distant fort, on the path near the river. Perhaps, for some reason, the island was closed to guests. A second raft is in the lower left, apparently unused.
Your pal Major Pepperidge (that's me!) loves to point out how amazing it is that this scene is right in the middle of Orange County, California, and not Missouri.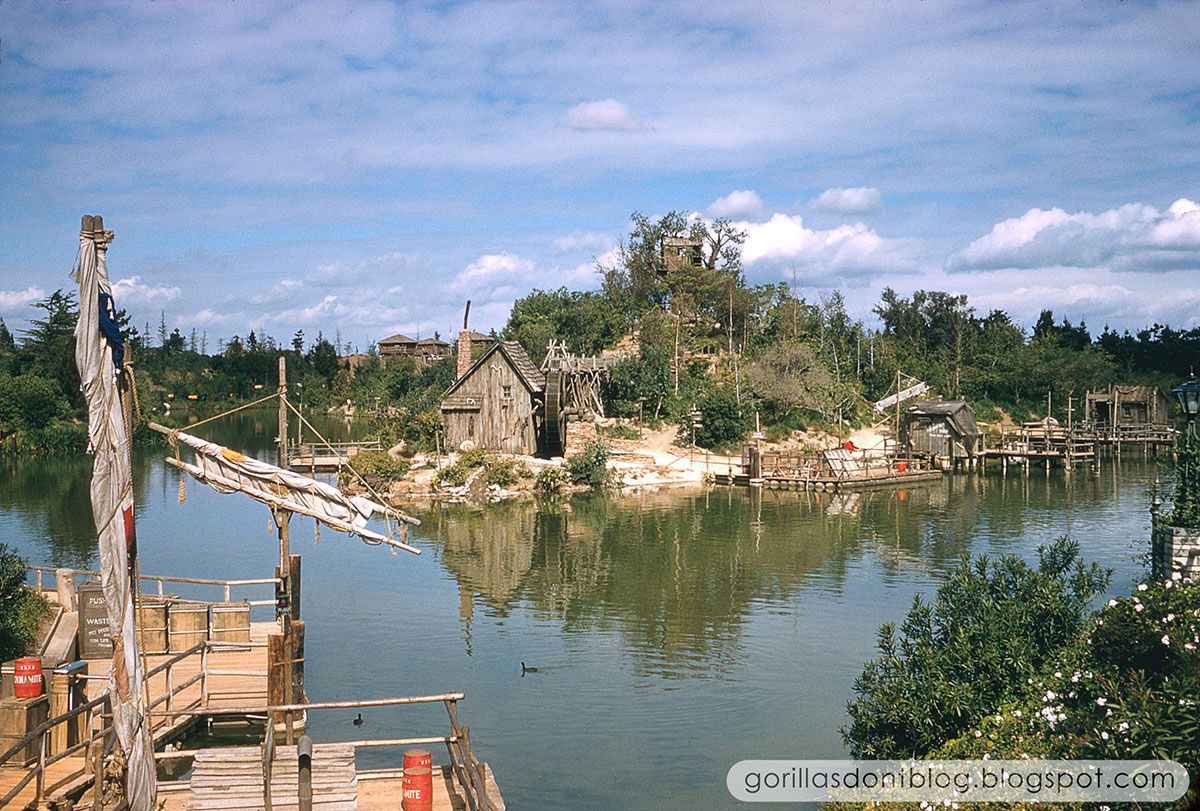 The next photo was taken from the upper level of the Mark Twain, facing Rainbow Ridge and the corral (home of the Conestoga Wagons, Stagecoaches, and Pack Mules). With the exception of a Stagecoach driver and a couple of "Redshirts" on the Mine Train, there are no other people. It's downright spooky!