And now for something a little bit different! This is another installment looking at Ken Martinez's collection of vintage amusement park postcards. But... well, I'll let Ken explain it:
Midway Mania! - Classic Carnival Rides Part 1
Today I'm sharing postcards of classic carnival rides that could be found at the county fair of local carnival that came to town. My childhood was filled with visits to these types of places.
Here's the "Rock-O-Plane", manufactured by Eyerly Aircraft Comapny. The eight caged vehicles rotated back and forth allowing riders to travel upside down. I remember my sister losing her keys on this attraction as they clanked all over the cage and out below. The location for this postcard is Rotary Playland in Sacramento, California.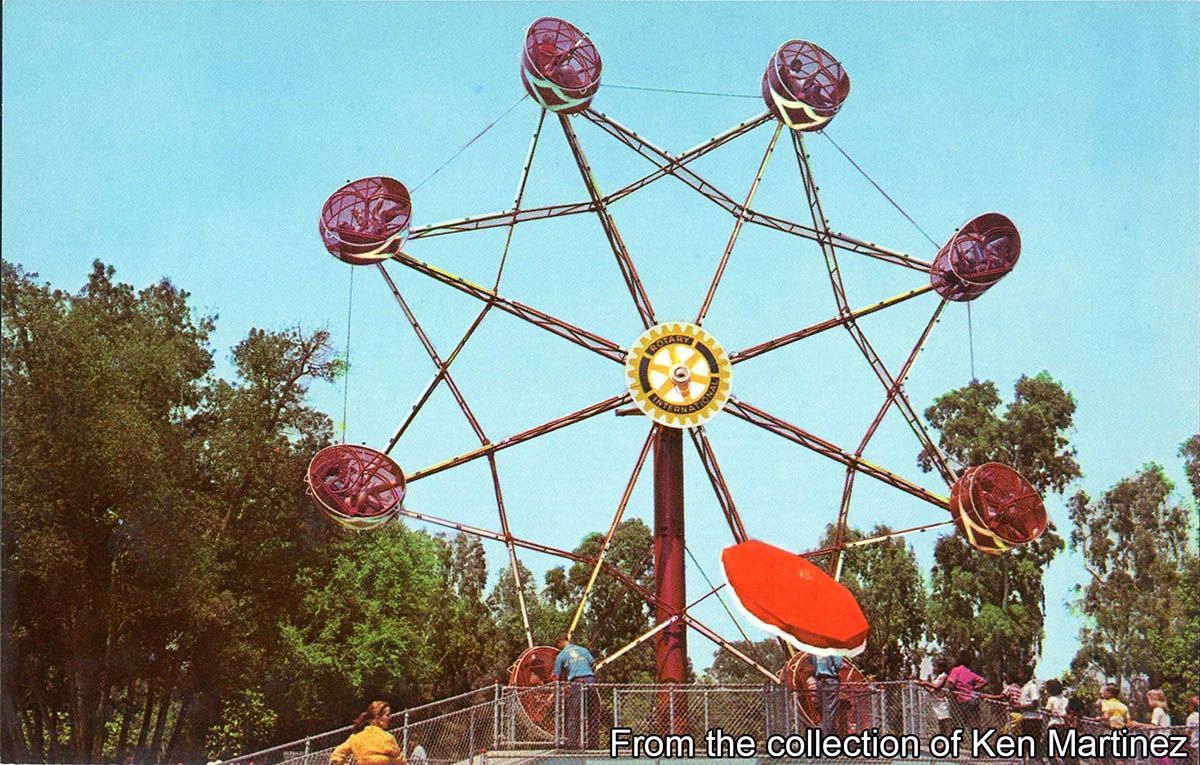 The "Octopus" was another Eyerly Aircraft Company flat ride. It was also the first carnival ride I ever rode. The sixteen vehicles rotated on the eight arms which moved up and down and around hence the name "Octopus". The location for this postcard is Cedar Point in Sandusky, Ohio.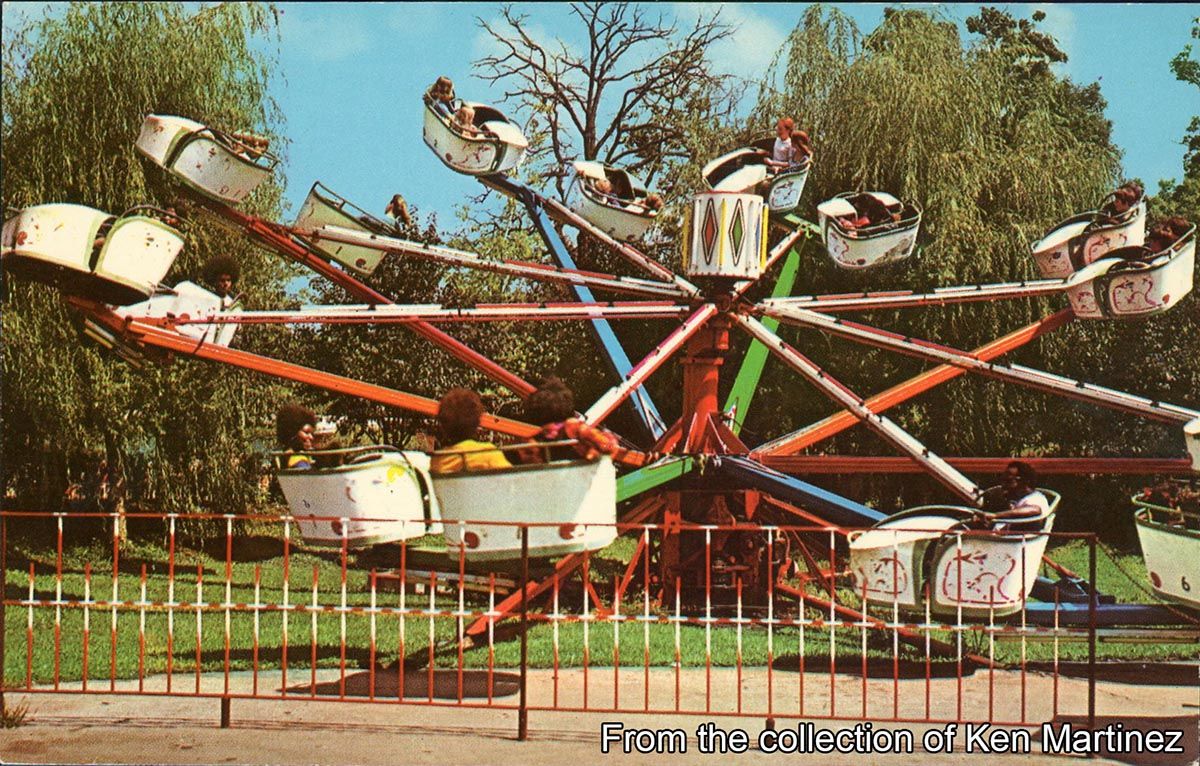 I've only seen the "Twister" once at the county fair in Pleasanton, California. It was manufactured by Chance Rides which was a manufacturer of many carnival flat rides. All I remember is it had a rally loud and noisy motor.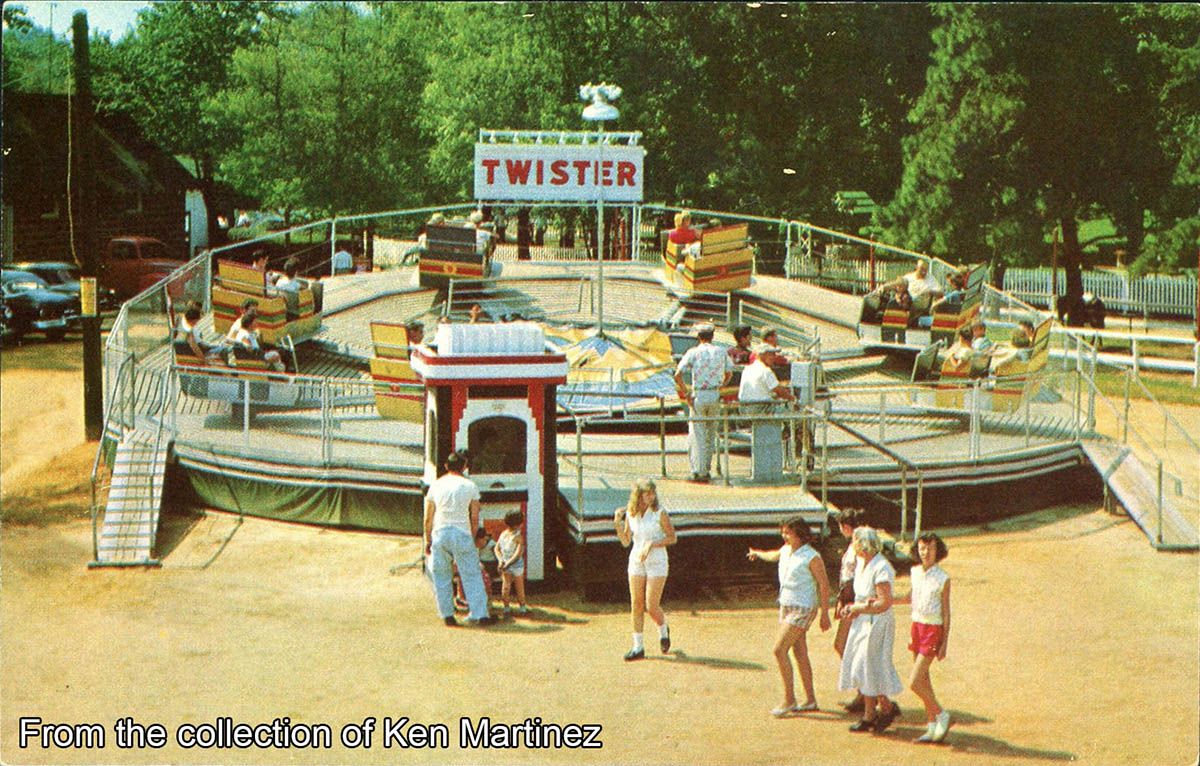 The "Spider" was sort of a second generation version of the Octopus except that it had six arms/legs. It was also manufactured by the Eyerly Aircraft Company. A larger version called the "Monster" which had rotating extensions off the arms/legs and held four vehicles on the extensions, could usually be found at the larger theme parks across the country. The location for this postcard is the Iowa State Fair in Sandusky, Ohio.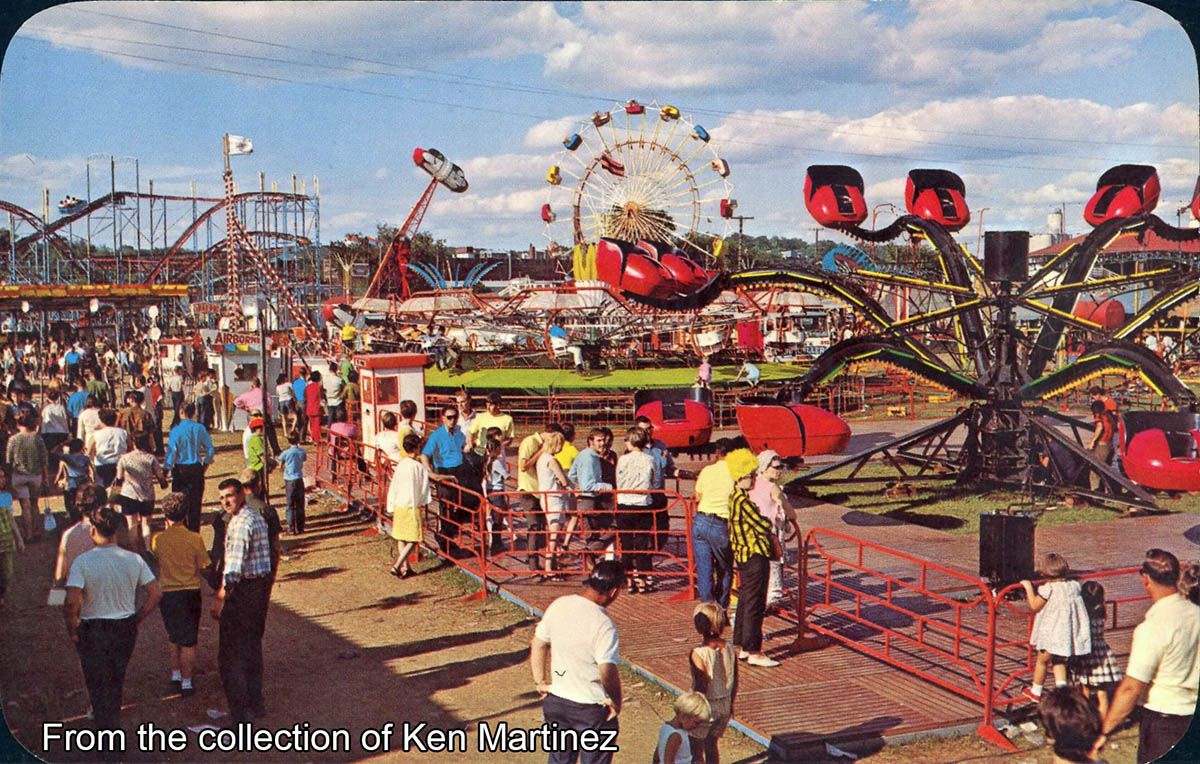 The "Flying Scooters" were manufactured by Bisch Roccho. I've only seen one of these and I didn't ride it.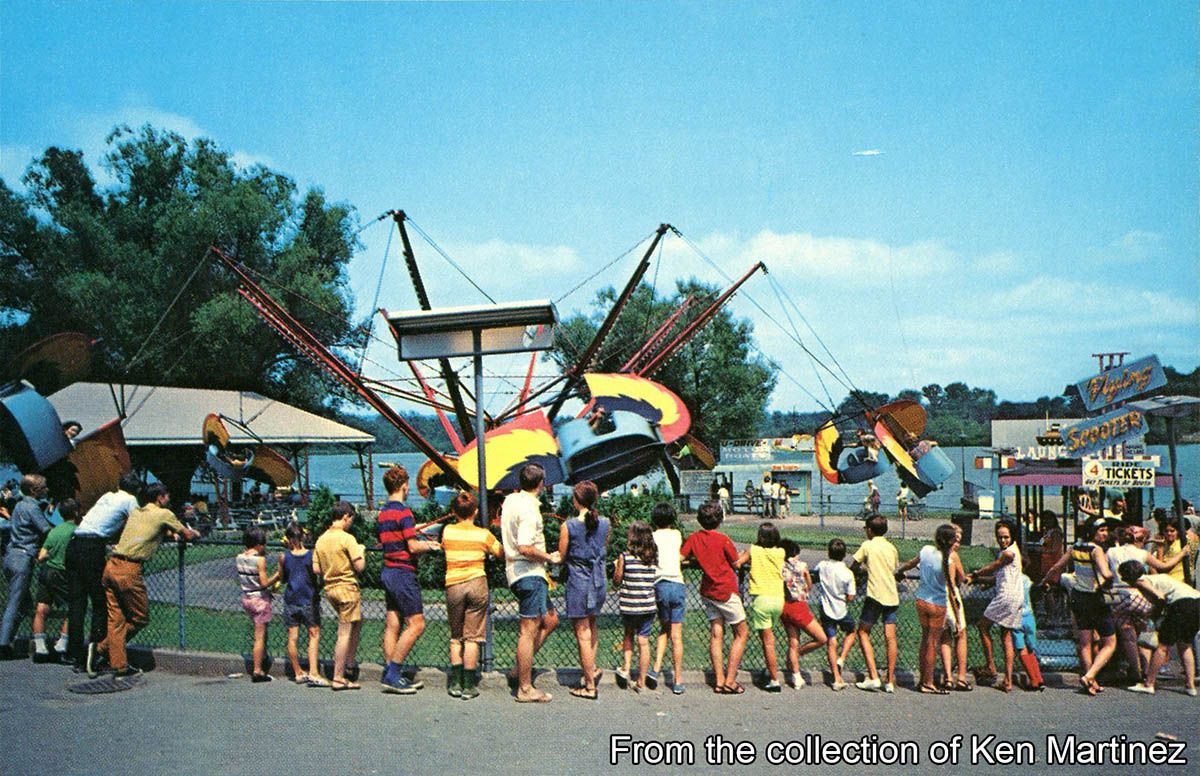 Hope you all enjoyed visiting the midway today. Part 2 should appear soon!
Information Source material: The Flat Joint - http://www.flatrides.com/
Thank you Ken! Part 2 will be here in a week.