Like so many other places in the world, I wish I could have seen Hawaii in the 1950's. Servicemen returning from the Pacific after WWII helped spread the word about that tropical paradise, resulting in the proliferation of tiki bars and bright, colorful clothing. Also, every kid in America was wearing a coonskin cap and eating a big bowl of poi. We've all seen the photos.
This first photo shows the Princess Kailulani Hotel as seen from Kalakaua Avenue. This hotel was built by the Matson Line (famous for their island cruises), and it opened in 1955. At the time it was the tallest building in Hawaii at 11 stories. These days it is the Sheraton Kailulani Hotel - it has expanded considerably, but this building is still there. Notice the building to our left, with the "canoe prow" roof...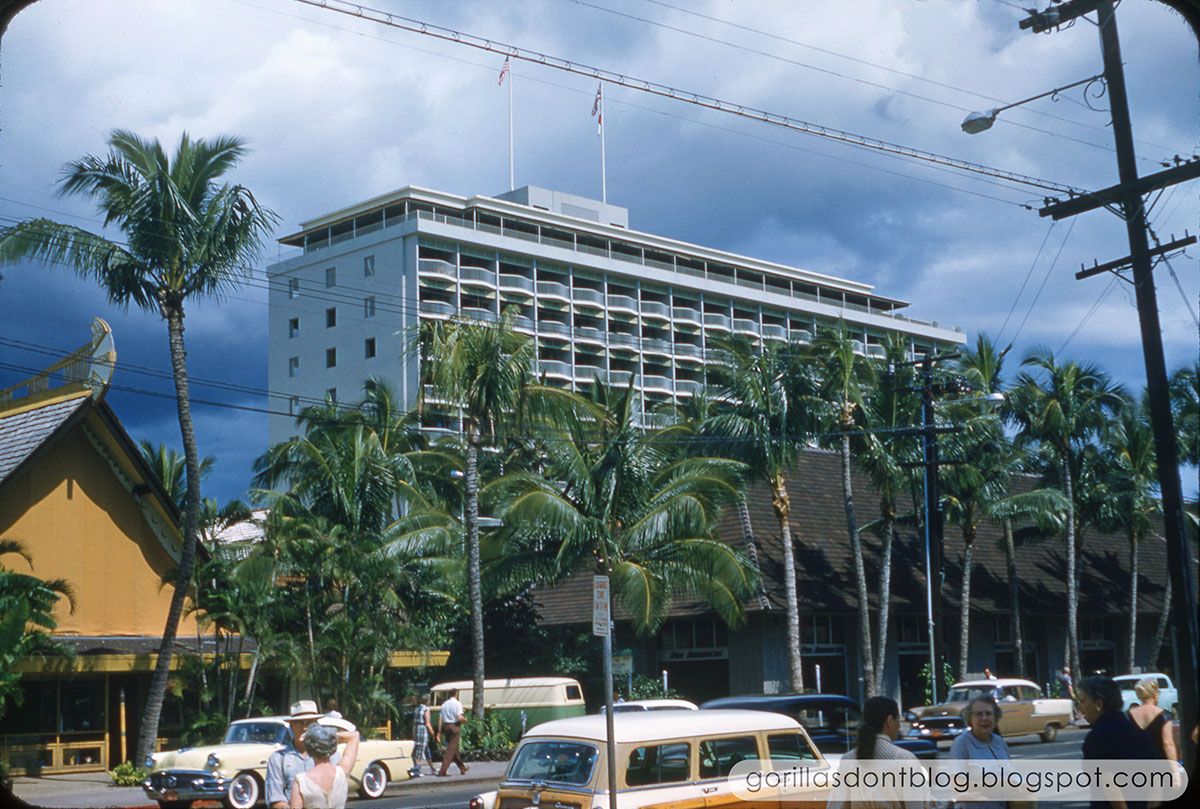 ....Well in this photo, we can see the canoe prow(s) down below us, which means that this next view was taken from the Princess Kailulani Hotel, looking toward the venerable Royal Hawaiian Hotel... the "Pink Palace". This famous pink stucco edifice is one of the oldest hotels in Waikiki, opening in XXXC, and even today it is considered one of the most luxurious places to stay. Look at that blue, blue Pacific ocean, and the virtual forest of trees - how many of those have survived to this day?