Here are two more vintage photos of Frontierland, taken on a perfect day in May.
Here's a beauty taken from the Mark Twain (the Columbia wouldn't come along for another month or so... more on that in a future post); the scene is so tranquil and inviting. It doesn't take much to imagine being able to drift on the river all the way down to Memphis while taking a nap.
It's hard to tell what time of day it was, but I believe that it must have been a little after noon. If so... hardly a soul can be seen, except for the red-shirted guy wrangling that raft (is he pulling it toward him, or pushing it away?) and a few people way in the distance. To the left of Rainbow Ridge is the hill where Cascade Peak would hatch in two years.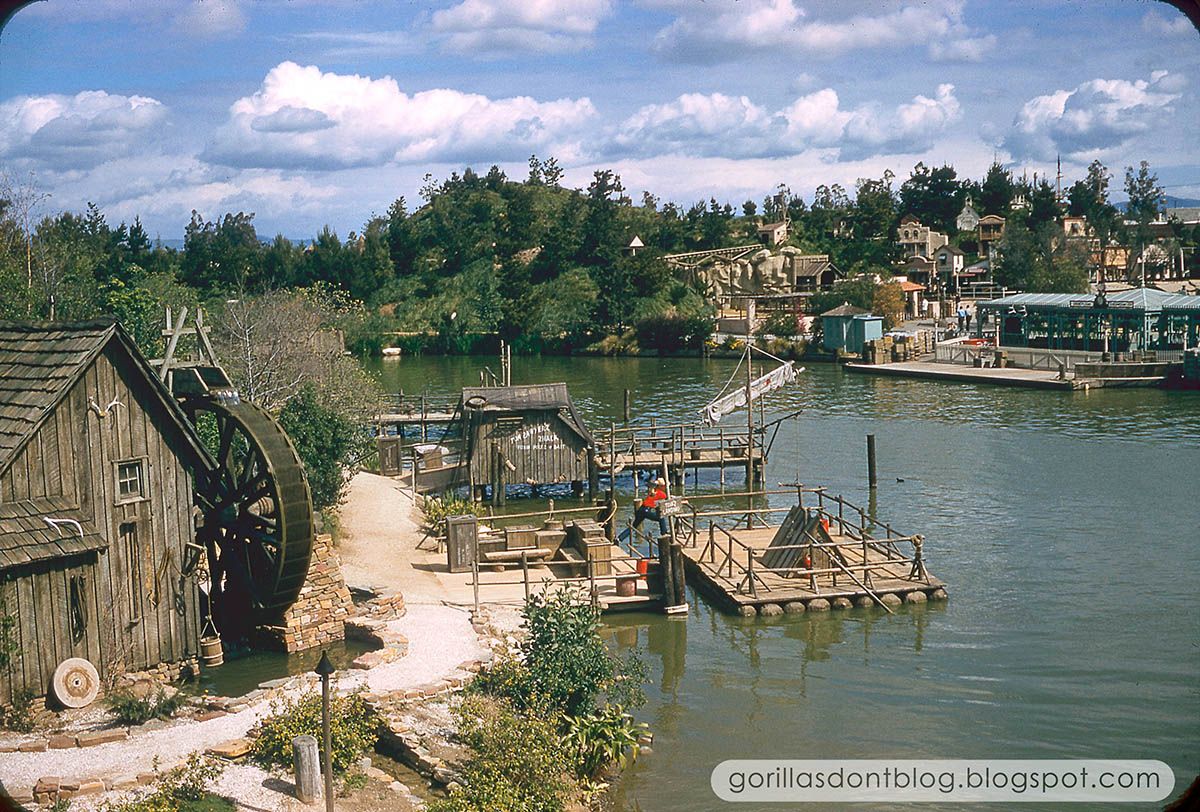 Looking in a northwesterly direction, we can see another dock for rafts (I suppose it would have been used on especially busy days), as well as Fort Wilderness and some of the rocks and caves on Tom Sawyer Island. Just a bit further, there's the settler's cabin burning fiercely.
I love how glassy the river is - the waterway was dredged from Orange County orchards just a few years before, but by 1958 it is easy to believe that you might catch a catfish, or spot a hideous alligator snapping turtle!