As promised, here is the second installment of Ken Martinez's vintage postcard article....
Midway Mania! - More Classic Carnival Rides Part 2
Here we are back again at the midway. I've got five more cards to show today.
"Tilt-A-Whirl" is probably the most famous midway ride in flat ride history and it also happens to be my favorite. I always loved the red half-dome top, yellow crescent moons, white clown heads and blue tilting flooring. Lots of primary color! I've seen different color variations but this is my favorite because it's the classic look. It was built by Sellner Manufacturing. The location for this postcard is Seaside Heights, New Jersey.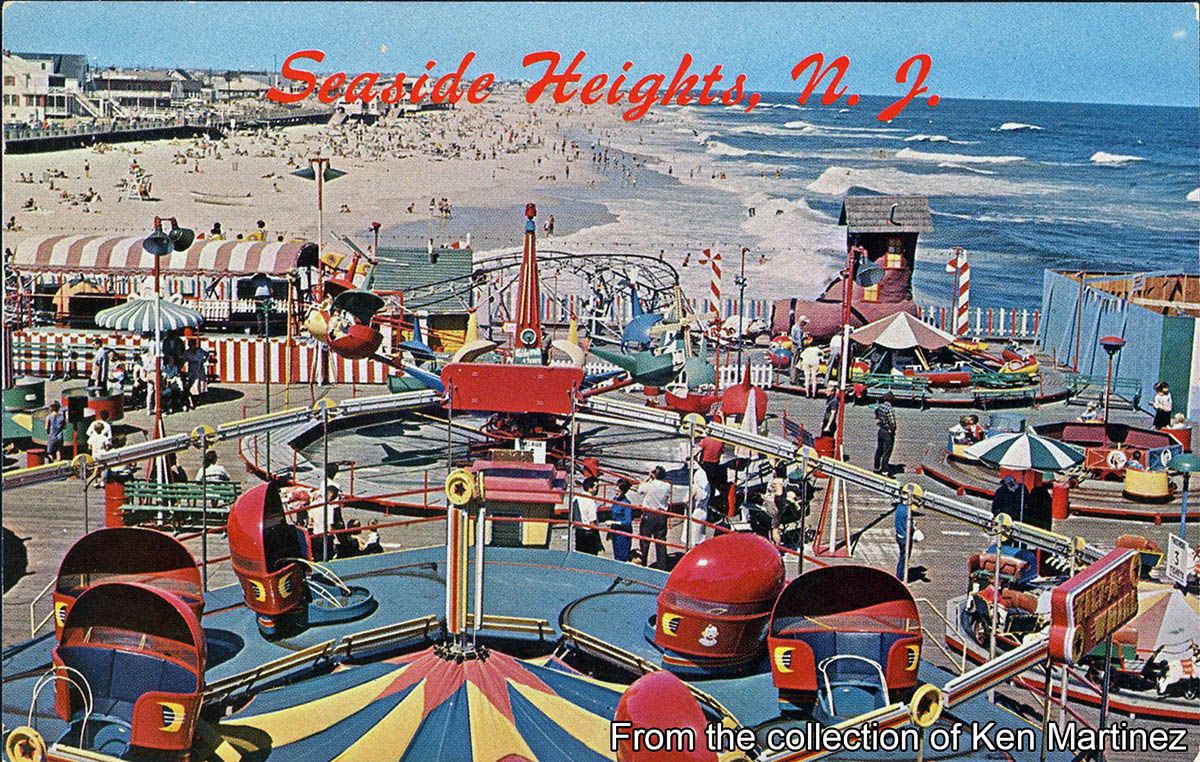 Here is a pair of rides manufactured by Chance Rides; the black and yellow "Yo-Yo" (a swing ride) and another midway classic, the "Zipper". I rode the Zipper once and it felt like it was going to fall apart so I never rode it again. Those traveling shows could be scary. I did love to watch the mechanics of the Zipper in action which I found fascinating.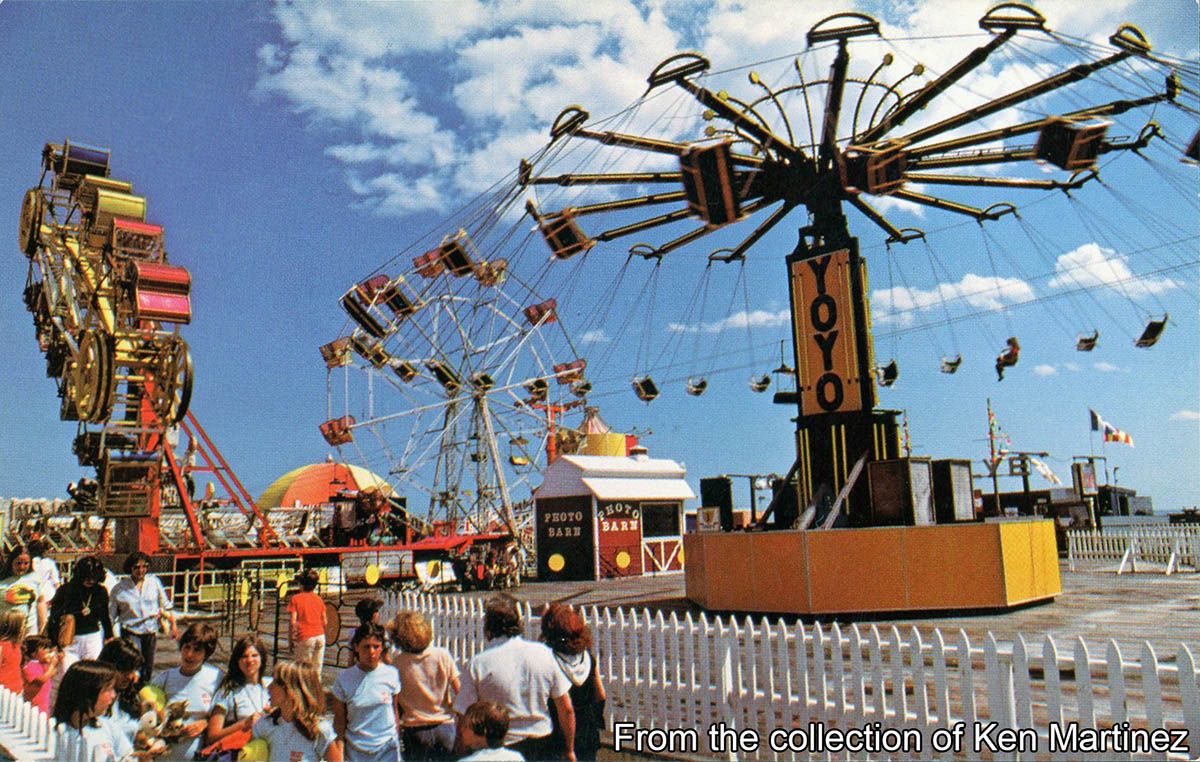 The "Round Up" was another I used to love to ride. Now I couldn't make it through most of these rides. Spinning and rising Do not appeal to the body these days.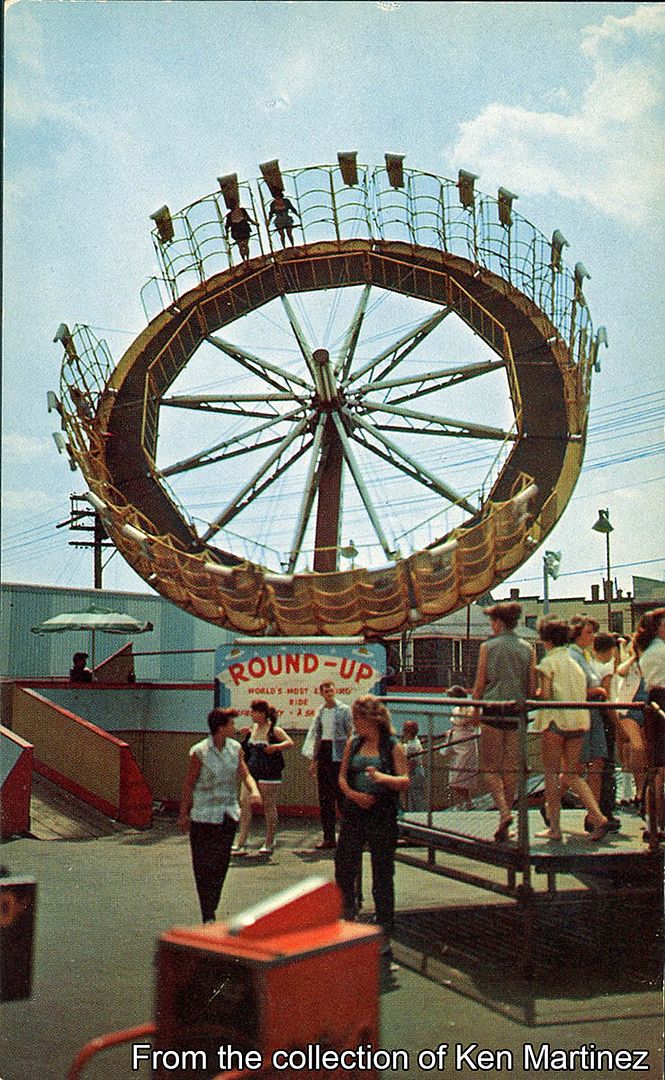 In this postcard we get four flat rides for the price of one. From top to bottom we have a "Roto-Jet" similar to Disneyland's Astro-Jets, another "Spider" ride, the "Scrambler" manufactured by Eli Bridge Company (of Ferris Wheel fame) and a Chance "Trabant".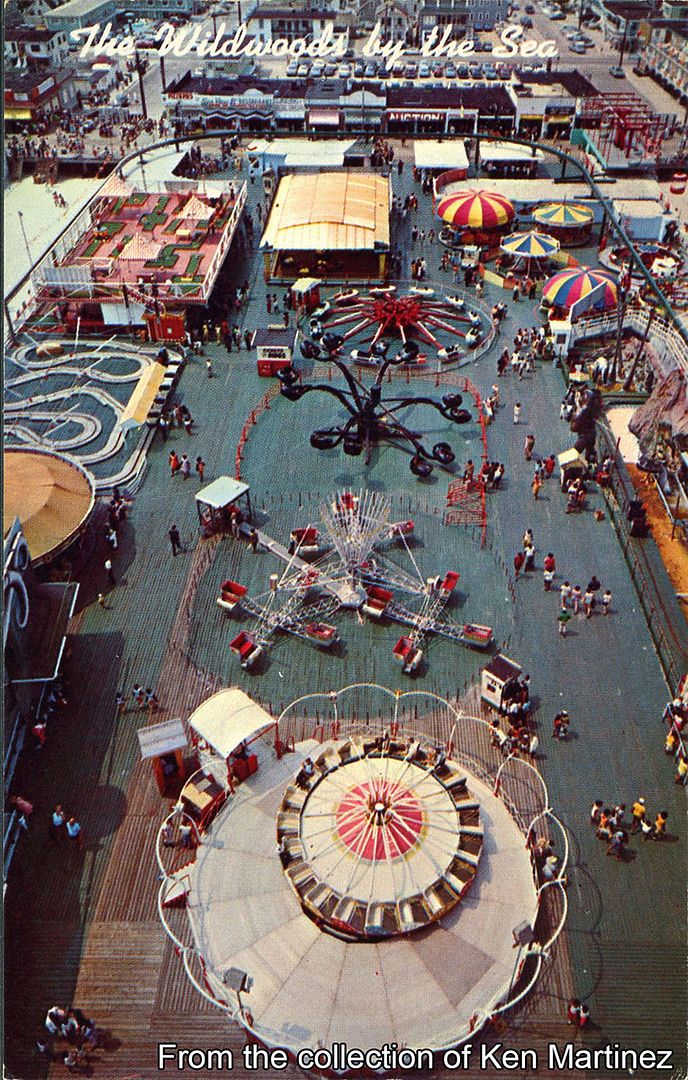 Here we have two more Chance Rides; the "Toboggan" and the "Sky Diver". I always love seeing these two in action at the midway, especially watching the Toboggans spiral down the cylindrical tower. I rode these attractions just over ten year ago and I felt really claustrophobic when I rode them. I guess in my kid-sized body it felt like lots of space in the ride vehicle when I was young. As an older adult I couldn't wait to get out.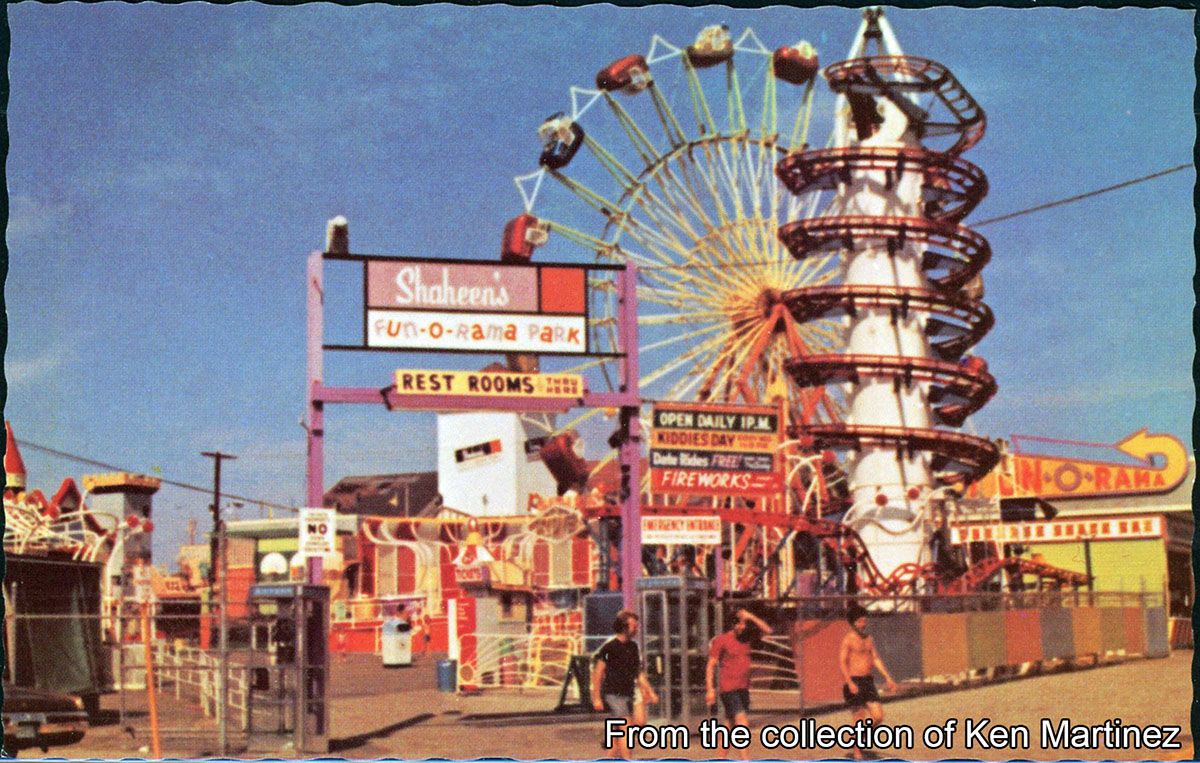 Hope you all enjoyed the return visit to the midway today.
Information Source material: The Flat Joint - http://www.flatrides.com/
THANK YOU so much to Ken Martinez!